Community Q & A
Written by Megan Oliver
Longtime Bend resident Erika Kightlinger, who has a honey and honey bee business, is one of the "water protectors" who spent months working to block the Dakota Access Pipeline (DAPL). She was one of many Central Oregonians who donated money or other resources to the protest encampment on the Standing Rock Sioux Reservation in North Dakota. Kightlinger raised more than $130,000 in resources and helped construct and deliver 70,000 pounds of supplies. She told Bend Magazine a bit about the cause and her experience supporting it.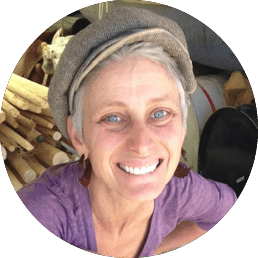 Starting in September you spent four months as an active protector, organizing and implementing supply deliveries. How did this role come about?
While participating in a Native American church ceremony I was shown that I was to take woodstoves to Standing Rock. My helpers and I worked directly with the stove crew on the ground at Standing Rock and all three onsite camps to deliver the supplies that were needed. We transported more than 70,000 pounds of supplies during five trips between Bend and Standing Rock. We transported 131 wood stoves, 119 tipis, and 150 cords of wood, in addition to thousands of pounds of food and gear for the water protectors. We raised more than $30,000 to fund the efforts, plus more than $100,000 of in-kind donations.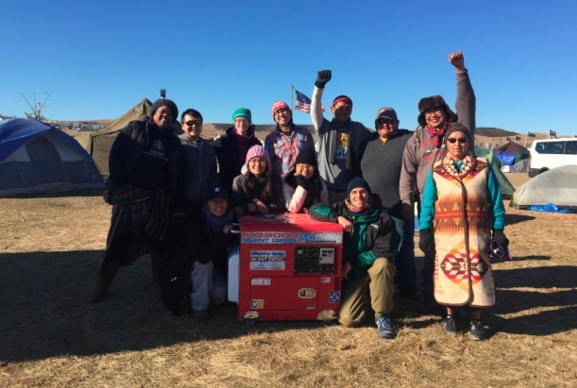 What was the primary purpose of the encampment at Standing Rock Reservation?
To protect the Missouri River and the surrounding water sources for the [up to] eighteen million people—plus the animal and plant life—who depend on these water sources. The goal was to stop the Dakota Access Pipeline from being built, due to the high probability of an oil spill.
How did you see people mobilize for the cause?
Everything I accomplished was due to others helping. I couldn't have done it alone. Many people in Central Oregon donated time, funds, support, food, and clothing and helped build the stoves. It took all of us stepping up to help. That is progress! That is a movement! United, people came from more than three hundred indigenous North American tribes. People came from across the globe, working for the earth to keep the water safe for all people and the next seven generations. We stepped up to demand change.
Given the federal government's recent decision to grant the final pipeline easement, what is the general reaction within your network?
There are many layers to the movement. We made progress at the level of awareness, helping people to see that they are powerful when united. They can step up, work together and divest from systems and companies that do not support humans, health and life more than profit.