Careful preparations, choosing durable and easy to maintain materials and designing for safety will ensure the success of your master bathroom project.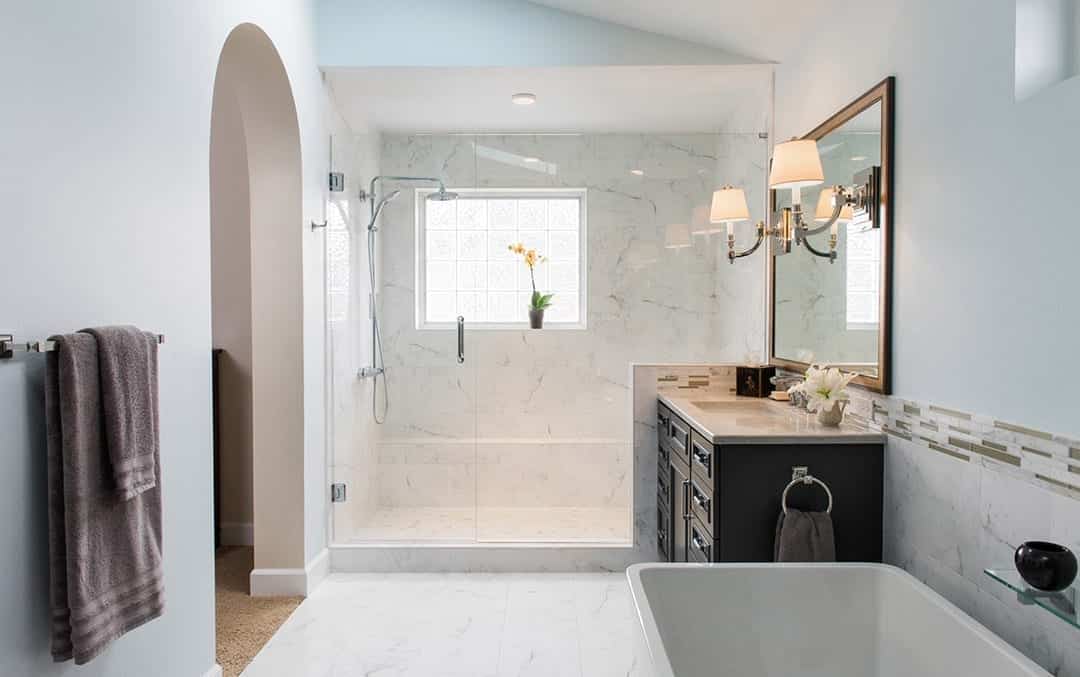 Living rooms, like bedrooms, can be rearranged and reinvented. Couches can be swapped, colors added and subtracted. Lighting revamped. But bathrooms, like kitchens, remain stubbornly fixed in time. All the more reason to ensure that any bathroom remodel project is carefully planned and executed.
We talked with designers Martha Murray and Patricia Julber about two recent projects that combined contemporary style with functionality. In each instance the homeowner traded clunky or outright kitschy elements for clean, bright designs that emphasize simple elegance.
"When we looked at the house, you couldn't help but notice the bright teal color of the bathtub even though the owners had tried to obscure it with a big potted plant," explained Bend homeowner Shelley Ransom, who worked with Julber on the remodel. Other design features that had to go included small greenish tiles in the jetted tub's surround and sinks that were carved into the counter to resemble shells.
Kathryn Miller had a different tale of bathroom woe. "I didn't like the layout," she said. "A huge shower was oddly placed in the middle of the room, and the dark cabinetry was maybe lodge, maybe Northwest, but not really anything, style."
Both women echoed what designers say Central Oregonians now want in master bathrooms: light-filled spaces, freestanding tubs, easy to care for materials, white or light cabinetry and functional spaces.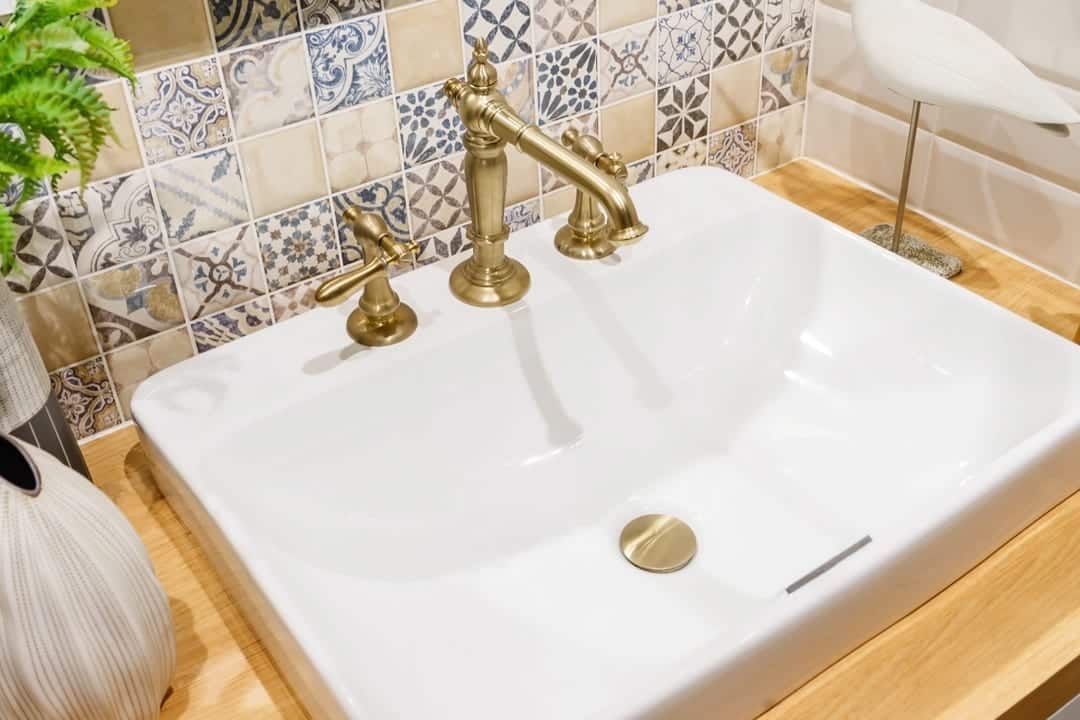 Whatever the reasons for the project, or the accompanying wish list, the common denominators are budget and time. Managing expectations is key. "Watching HGTV has not done anyone any favors," said Bend designer Julber. "The programs give a distorted view of the projects. Everyone thinks project timelines will be much shorter and budgets will buy a lot more."
Due to the cost of plumbing and finish work, bathrooms are especially challenging. "It might be a small room," added Murray, the designer who worked with Miller, "but people just don't realize what goes into a bathroom—the technical details, money spent on fixtures, the number of workmen involved and the high labor costs in Central Oregon." Whether the project is new construction or a remodel, upfront planning is essential and hiring a designer is an excellent idea. "I don't know how someone could act as their own project manager," said Ransom. "There is too much to do, and in Central Oregon where there is such a demand for good subcontractors, you need a designer who already has everyone in place."
Many people start by choosing the counter material. Quartz, quartzite and granite are popular and durable choices that are easy to maintain. "I had originally wanted marble counters," recounted Miller, who opted for low maintenance quartz, "but Martha talked me out of it because it stains easily." Also out are tiled counters (though tile backsplashes are popular). "I can't remember the last time I put in a tile counter," said Julber, who used quartz in the Ransom home. "People want easy care."
Like small tiles on countertops, big, jetted tubs are also out. "They took up too much room," said Murray. "People are now asking for freestanding bathtubs." Both Miller and Ransom replaced jetted-tubs with freestanding models. In the Miller bath, a freestanding tub took the place of the oddly placed shower, and in the Ransom home, it replaced the teal Jacuzzi.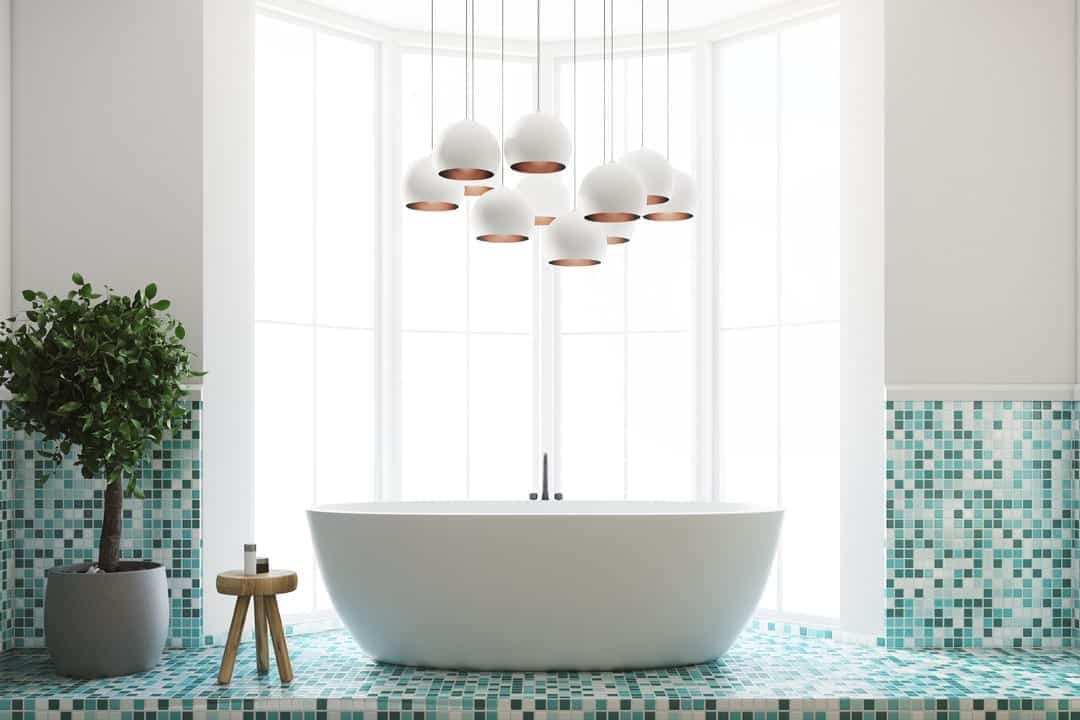 While tubs and countertops may drive the design style, flooring, lighting, and hardware and plumbing fixtures are also important choices for style and safety. Miller and Ransom opted for porcelain non-slip tiles, which are budget friendly and help prevent accidents on wet floors. Additionally, both families had better lighting in their bathroom wish lists. "I like to layer lighting," said Murray, who added a chandelier to Miller's space, "with lighting overhead, at eye level and under cabinets." Julber noted that while different metals have become popular for fixtures, it's important to choose designs that are easy to manipulate, such as the lever-style faucets and bar-shaped drawer pulls in the Ransom project.
Choices made and work completed, Miller and Ransom are more than pleased with the finished rooms. At the Ransom household, the parents knew the project was a unanimous success when their two young daughters decided they could share the bathroom, as well. "I haven't had the heart to send them back to their own bathroom," said Ransom. "I understand why they want to be here."