Tribe Pilot is an app that will make planning multiday outdoor adventures easier.
Last summer, after a five-year bender in startup land, Bend's Matt Smith took some time to regroup and play. The biggest adventure of the summer was a mountain biking trip into the backcountry of British Columbia with a group of friends. In planning it over months, the friends sent hundreds of emails—maps, gear lists, pack lists, mountain bike reviews—amid tons of useless banter. Locating the map? That was a twenty-minute affair.
By the end of the trip, photos were spread across four platforms and the email string had 250 messages. It was on that trip, cranking up and down the mountains of B.C., that Smith found his next adventure: finding a way to solve that problem of decentralization, one likely shared by many lovers of the outdoors.
Smith's app acts as a trip dashboard, compiling critical trip details in one location for easy access to trip dates, locations, pack lists and assignments.
Tribe Pilot is largely a virtual company, relying on outside contractors for much of the work. It has been self-funded so far, and at the Outfound startup festival in Hood River in June, it won the popular vote in the concept-stage startup competition. (The prize was essentially bragging rights.)
The app was in beta during the summer, and the official launch is set for September 15. Smith said he has some great launch partners that will give them a rapid growth curve out of the gate.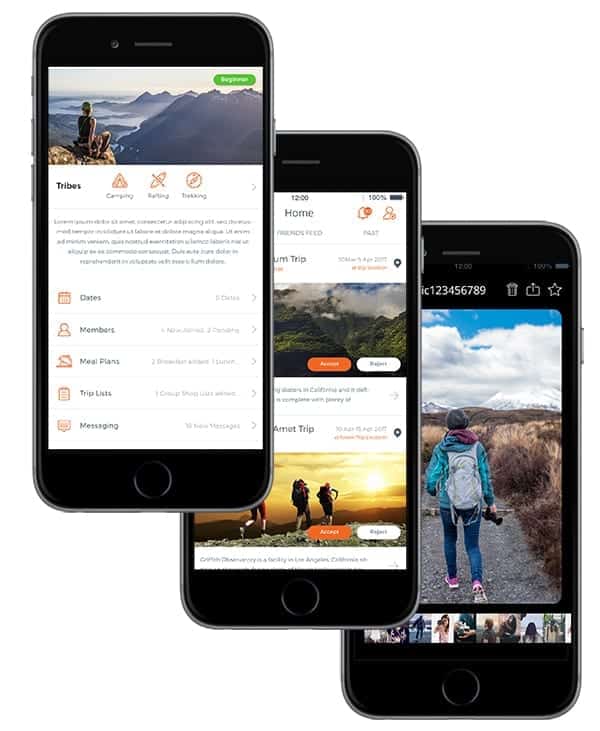 "Several million users would be spectacular, at some point, but currently we are focusing on making our first 1,000 extremely happy," he said. "If we can do that, then a million users are around the corner. If you pinned me down and tickled my feet, I would have to tell you that by the end of 2018 we are targeting 100,000 users who are constantly planning adventures and inviting their friends."
His strategy is to collect user feedback metrics to rapidly iterate the product next year. By year three, they are looking to have a loyal user base that considers Tribe Pilot an integral part of all of their outdoor adventures that uses it as their tribe's indispensable platform.