Interior designers help their clients create spaces that look as wonderful as they feel. Kymberlea Earnshaw of the eponymous firm Kymberlea Earnshaw Design focuses on "wellness-driven interior design" not only as the company's motto but stemming from her point of view as an advocate for a healthy and holistic lifestyle.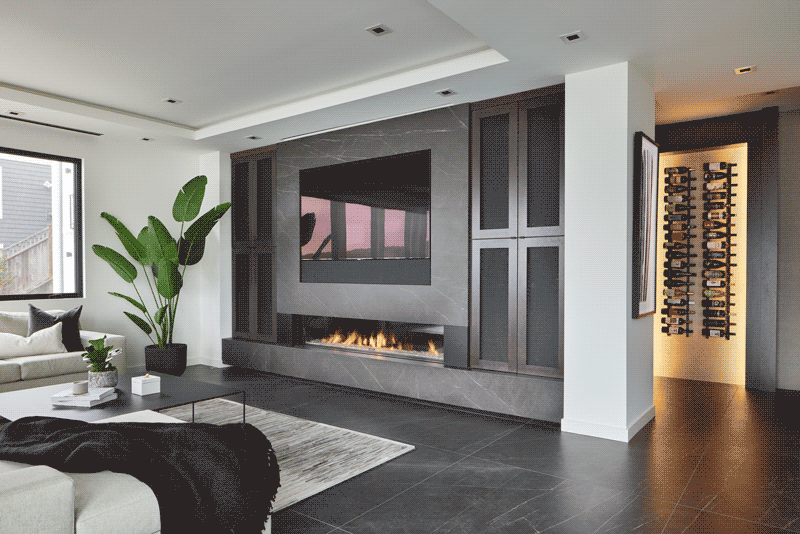 Earnshaw offers design services for homes and businesses that can incorporate feng shui, sustainable materials, clean materials and green design. In their work sourcing finishes and furnishings, Earnshaw and her team consider what is good for the client and the planet and envision spaces they will love to look at and live in.
When working with a client, she asks questions beyond a client's personal style, such as "What type of environment would support your health?" and "What kind of design would bring harmony to your life?" In fact, she is also studying to become an integrative health practitioner.    "We're going to ask a lot more questions in regard to health and your lifestyle," Earnshaw said. "We're going to dig into, first of all, what is the soul of your project? What vibe do you want to feel when you're walking in here? How do you want it to support you?" Her services include architectural review, interior design, space planning, builder collaboration for remodels and new construction and overseeing the process from finishes to furniture.
Earnshaw started her business around 2007, took a break while raising her two daughters, then dug back into it in 2013. She and her family moved to Bend from San Diego two years ago. From the time she was young, she had a creative side. Once in college, she considered studying interior design, but practicality stood in the way. The interior design studio time conflicted with the many hours Earnshaw spent in the pool training for swimming competitions as part of her scholarship.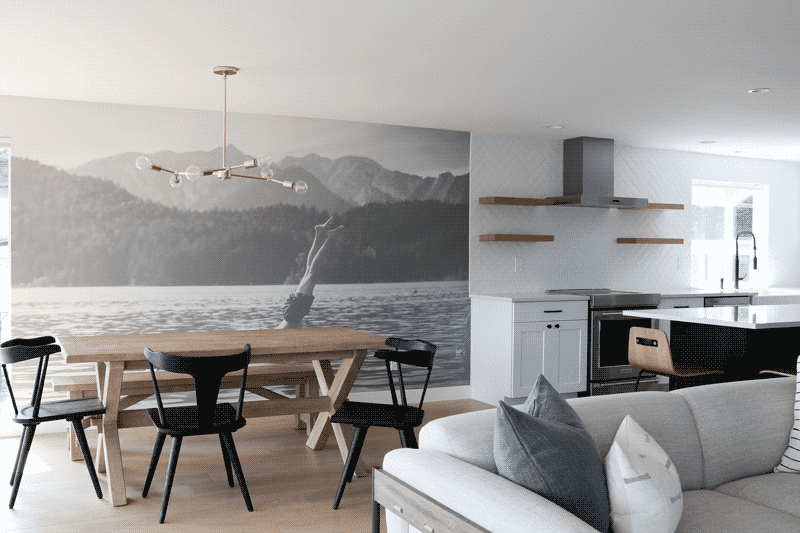 After studying communications instead, Earnshaw knew she hadn't yet found her career path. "I had this dilemma. Would I go into health, like a naturopath, or would I go into design?" Earnshaw said. "At that point, the creative side really called to me, but in my spare time I was always reading health and fitness stuff."
Earnshaw felt even more drawn to researching what's in our environments and the effects of off-gassing as she became a mother.  According to the United States Environmental Protection Agency, off-gassing is the release of chemicals into the air from any material, including furniture, flooring, paint and more.
"I think that was a really pivotal moment," Earnshaw said. "You're pregnant, [asking] what can I put on or in my body? So then this whole new awareness just erupted for me. I started looking at things with new eyes and realizing just how much stuff there is out there that's really not beneficial for us," she said.
Early on, not everyone understood Earnshaw's intention with wellness-inspired interior design. Now, more people are considering what fills their homes and how that affects their mood and health. For example, she tries to maximize natural light, bring in plants when possible, select organic bedding, clean and natural materials and choose Forest Stewardship Council-certified woods—all with sustainability and the carbon footprint in mind.
"We typically do new construction or full remodels, so we'll start from the beginning. We work really closely with the architect and the builder," Earnshaw said. "We are the ones who do all the specifications of the tile, the hardwood, the paint, so we try to keep the VOCs or anything that can off-gas as clean as possible."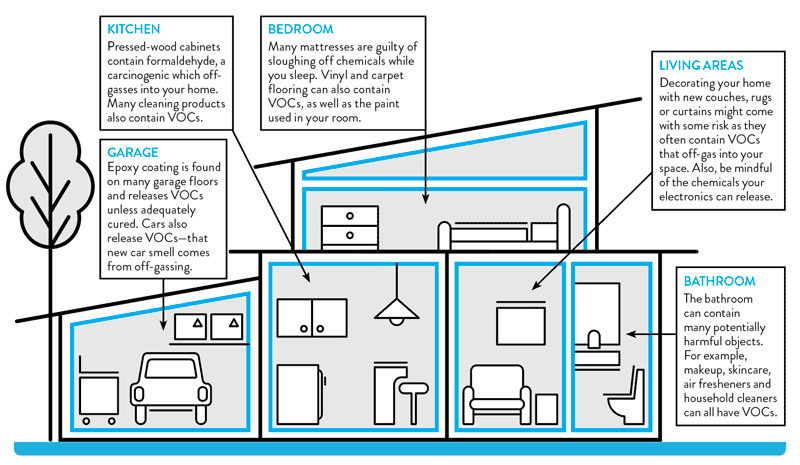 VOCs are volatile organic compounds, many of which are human-made chemicals used in the manufacture of paints and more, according to the EPA. Breathing in VOCs for long periods of time may increase some people's risk of health problems, according to the Minnesota Department of Health. VOCs refer to a group of chemicals, but each individual chemical has its own potential effects.
 Whatever the project, Earnshaw's goal is to pick furniture with cleaner materials, whether it's recycled or certified by the Sustainable Furnishings Council.
"Even though we are navigating this, there are a lot of things that aren't 100 percent clean. We do the best that we can with what we have, but just the knowledge is the power to make better decisions in this industry," Earnshaw said.
Earnshaw has seen wellness-focused interior design begin to trend in hospitality, and she expects the practice will eventually trickle down to more private homes, just as her business has spread by word of mouth. Learn more at kymberleaearnshaw.com.
---