It was a dark and stormy night…" goes the often-mocked cliché used by wannabe mystery writers.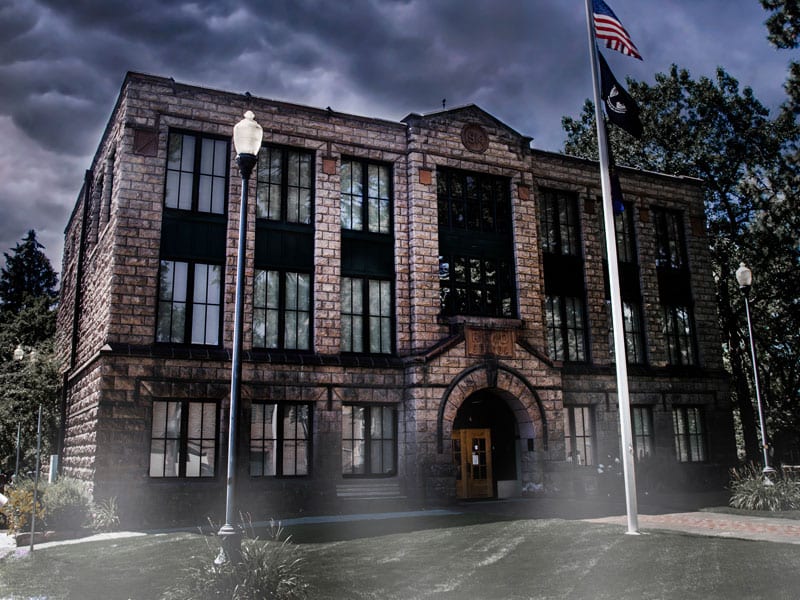 There was nothing jocular or fictional about the dark, eerie night in the summer of 2015 when members of the Central Oregon Paranormal Society (you read that right) paid a visit to Powell Butte Cemetery. One society member wrote this about their dead-of-night encounter with the supernatural:
"Early on, it was peaceful and serene, not scary at all, not even with the howls of nearby coyotes. We strolled around the graves … then I heard a thump like someone knocking on a gravestone, and soft pings as if someone was on tiptoes on the dirt road, disturbing only the smallest pebbles. I also thought I saw a light move toward me on the ground … Brian heard a growl … my husband claimed something tugged softly on his shirt. Ooo, real ghost adventures," the writer exclaimed.
The Powell Butte Cemetery encounter is just one of many paranormal stories told over the years involving Central Oregon landmarks. They involve unexplained noises, roaming spirits, sightings of deceased young and old alike, and even tragic deaths.
A starting point is downtown Bend's Des Chutes County Historical Society and Museum building, the site of one of the area's goose-bump producing tales. Vanessa Ivey, the museum manager, coordinates the museum's Historical Haunts of Downtown Bend Walk, an annual tour that combines local history with paranormal stories. The walk involves no private homes, because the museum makes it a practice to not include residences in its tours to respect homeowner privacy. If your house is haunted, it's up to you to speak up about it … or not.
Des chutes Historical Museum
Built in 1914 as the Reid School, this was Bend's first modern school, complete with central heating and indoor plumbing. George Brosterhous, one of the contractors, reportedly fell from the third floor through an open stairway and died. Ivey explains that many people believe that his ghost haunts the building. "We call them 'George' moments, as his spirit has been known to move objects, help staff find things, and even appear to a museum visitor," she said. And there's even a reported second ghost roaming the halls. "Margie" has been described as a 6- or 7-year-old, possibly a Reid School pupil, wearing clothing from the 1910s-1920s. She earned her name from a late-night recording by a museum intern that included a cryptic voice repeating the name "Margie." She's been heard giggling, turning water taps on and off and flushing ladies' restroom toilets.
Sparrow Bakery
Another notable haunt, better known for its mouth-watering pastries than for its ghostly encounters, is the popular Sparrow Bakery in midtown. Built in the 1920s to house the payroll office for Bend's Iron Works, current bakery co-owner Jessica Keatman senses that the building is haunted by the office assayer. One story has it that the assayer does not like the door left open to the old safe that is still in the building, so he closes it. Bakery staff have reported hearing loud crashes coming from the back of the store, doors opening and closing by themselves, and even ghostly laughter—but nobody's there. Keatman is more specific: "We call him Jackson, and sometimes we leave tea and a scone in there to make him happy."
O'Kane Building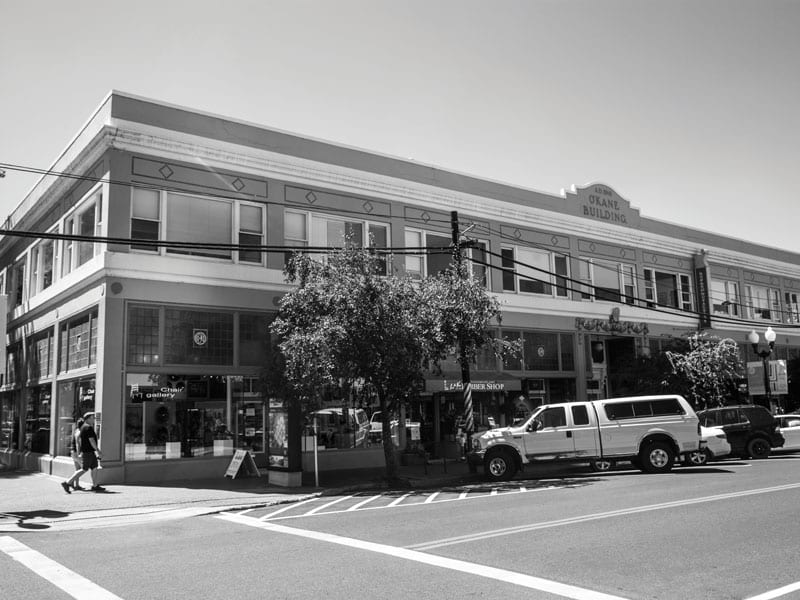 This historic downtown building, circa 1916, has had many owners, but its original builder, Hugh O'Kane, was reportedly a colorful character, having previously lost two other Bend buildings to fires. Over the years there have been reports of ghostly smoke, strange lights, footsteps and voices. The apparition of an old man (O'Kane?) has been seen by some in the basement. Another tale told by a former third-floor office worker tells of "tug-of-war" experiences with "something or someone" preventing the opening of lock-less cupboard doors.
Lara House Lodge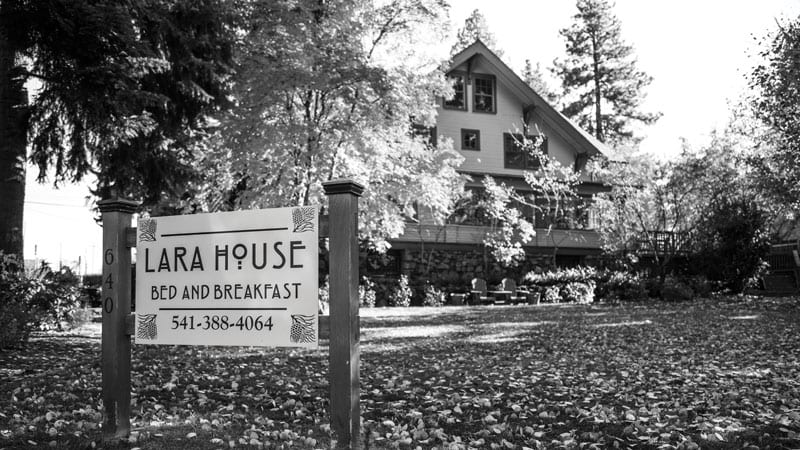 Another downtown haunt is the Lara House, a quaint craftsman-style home built originally as a lodge in 1910, and now, thanks in part to its paranormal reputation, a popular bed-and-breakfast inn. Guests have reported a ghostly visitor at night who apparently enjoys moving objects around and making eerie whispering noises. Also, there have been sightings of a ghostly image of a woman in the top floor window, though the floor is supposedly empty.
Other Haunts
Other well-know Central Oregon buildings getting "honorable mention" for reported ghostiness include:
New Redmond Hotel.
Paranormal activity: Strange orbs in the lobby, apparition of a lady, and "disembodied" footsteps in the hallways.
McMenamin's Old St. Francis School.
Paranormal activity: Guests reported hearing children running and laughing upstairs, even though it's a one-story building. Here's a particularly strange tale reported by a couple staying in one of the guest rooms: retiring for the evening, the couple placed one of their cell phones on the bedside table, only to wake up the next morning to find a photo on their cell phone of them asleep in the bed. Spooky!
Tower Theatre.
Paranormal activity: Theatrical tradition calls for a "ghost light" to stay on inside the theater 24/7. Because many theaters have history of ghost sightings, the Tower's ghost light is said to either keep them away or give them light to see by.
Downing Hotel.
Paranormal activity: Often falsely reported as a former house of ill-repute, the Downing actually was a fashionable hotel/restaurant built in the 1920s by William Downing to bring fine dining to a turbulent, rowdy part of downtown. Now it is a lively nightclub and restaurant called Seven, said to be haunted by an attractive lady in a green velvet dress who roams the halls—reportedly the widow of Downing, who committed suicide after learning of his wife's unfaithfulness.
Is it suddenly colder where you're reading this story? Perhaps you'll feel better knowing that, not surprisingly, many of these stories have been debunked. Old buildings are known for creaking and groaning floors and walls. Even so, it's hard to ignore the abundance of unexplained energy roaming these places. It's just that time of year. Happy Halloween!
Editor's note: Originally published September 2020.