Gone are the days (for now) of condensation on a cool glass of lemonade at a barbeque, or a refreshing brew on a patio after a mountain bike ride. It's time to cozy up fireside and watch the snow fall with a warm mug of cocoa, tea or even a boozy nightcap. Try these three delightful winter drink recipes made with local ingredients this chilly season.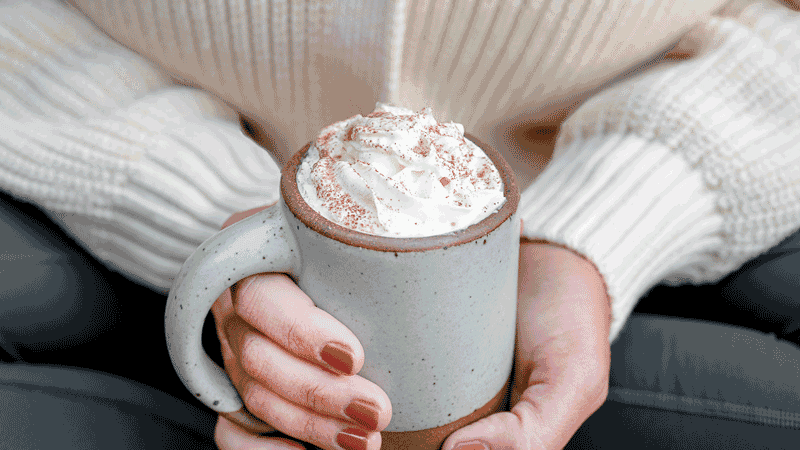 Honey-sweetened Earl Grey
Broadus Bees honey
Broadus Bees owner James Broadus Wilkie V founded the Central Oregon company in 2019 with pollinators as priority. Broadus Bees sells lip balms, whole beeswax, honeycomb and flavor-infused honey. Find the honey at stores including Newport Avenue Market and Central Oregon Locavore.
For a simple and delicious warming drink, steep Earl Grey tea in a mug with hot water. After letting it cool to your preference, remove the bag. Measure one teaspoon of Broadus Bees lavender honey—along with milk if desired—for a sweet, fragrant winter drink. See broadusbees.com.
Ingredient List
Hot water
1 packet of Earl
Grey tea
1 teaspoon of Broadus Bees lavender honey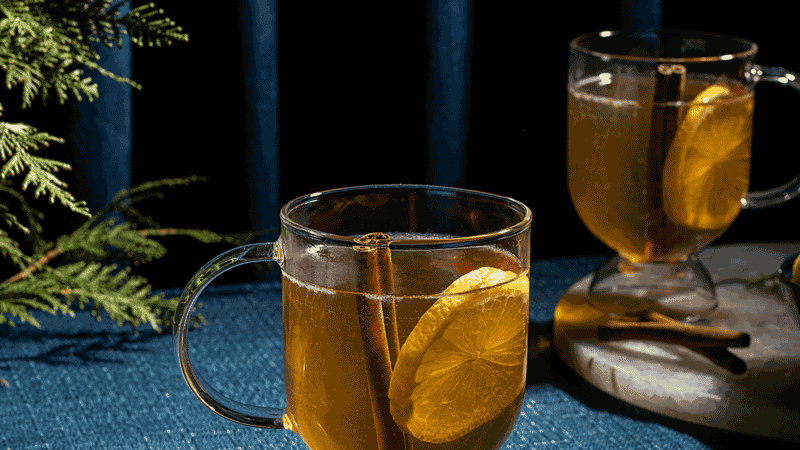 Smoked Hot Toddy
Meadowland Simple Syrup
The whimsical—not to mention delicious—Meadowland Simple Syrup brand is a collaboration between Kathy Irwin and Katie Daisy. Beyond Daisy's imaginative illustrations on the bottles, the syrups range from floral to fruity to piquant, all distinct in their flavor.
This winter, try Meadowland's own tried and true recipe: a smoked hot toddy. The whiskey, hot water, cinnamon stick, honey and lemon of the common recipe are sure to comfort winter blues, but why not add a twist to a classic? Replace honey with Meadowland's Woodfire Apple simple syrup for a sweet and smoky addition to this winter nightcap. See meadowlandsyrup.com.
Ingredient List
1½ oz whiskey
¾ oz Woodfired Apple simple syrup
Squeeze of lemon
Hot water
Lemon wheel and cinnamon stick garnish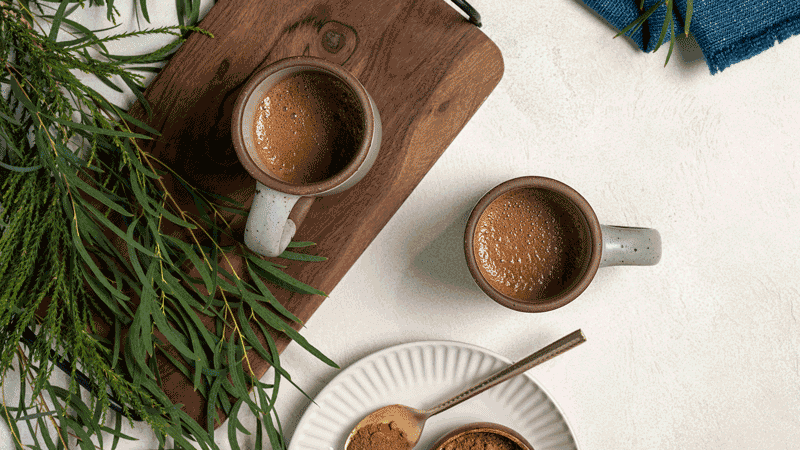 Rich Hot Chocolate
Seahorse Chocolate Cocoa Mix
Seahorse Chocolate is owned by husband and wife RC and Amanda Gartrell, and the company's partners, Parker Vaughan and Jay Junkin. They specialize in the creation of high-quality chocolate from cocoa sourced from around the world, including Trinidad, Peru and Vietnam. Aside from delicious bars and variety packs—samples of the luxurious chocolate—the cocoa mix from Seahorse can be found in hot chocolate and mochas at Palate and Still Vibrato Coffee. 
At home, turn the cocoa mix into a classic winter warming drink of your dreams. Grab the mix at Suttle Tea in Sisters and Jackson's Corner in Bend. Bring milk to warm on the stove in the top pot of a double-boiler; stirring continuously so that it does not 
Burn, curdle or boil. When heated, add the cocoa mix and stir. Pour in a mug, add a spritz (or two) of whipped cream and enjoy. See seahorsechocolate.com.
Ingredient List
7 ounces of milk
1½ level tablespoons of Seahorse Chocolate cocoa mix