Photo by Pete Alport
You've heard the joke, right? Central Oregon has two seasons: winter and August. Well, it's the hotter season of the two once more, and you'd better enjoy it while it lasts! Here's a run-down of ten ways to cool off in the high desert and dip in a watery oasis this summer.
"Sup" a Lake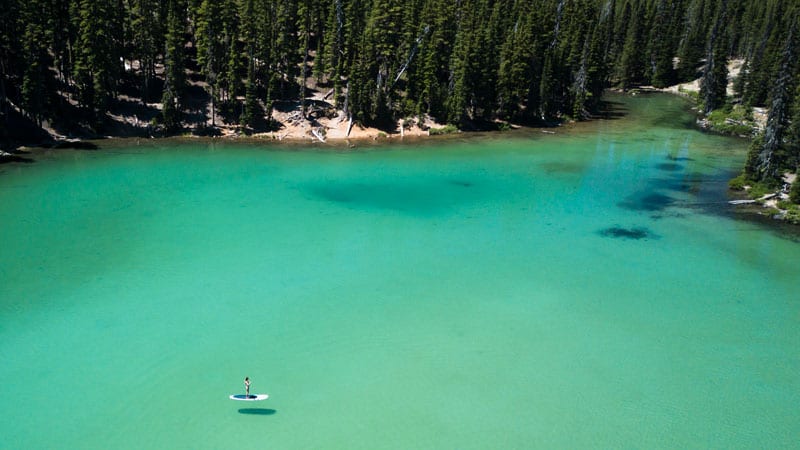 Scattered about the Cascade Lakes Highway are a smattering of inland waterways of many shapes and sizes, all perfect for a stand-up paddle session. Elk Lake offers a resort with backcountry fine dining, live music and water sport rentals. Devil's Lake is a short and sweet traverse with the most gorgeous aquamarine water you've ever seen. Sparks Lake is fed by a sneaky secret creek you can paddle up and its banks have hidden campsites.
Wave Park Surfing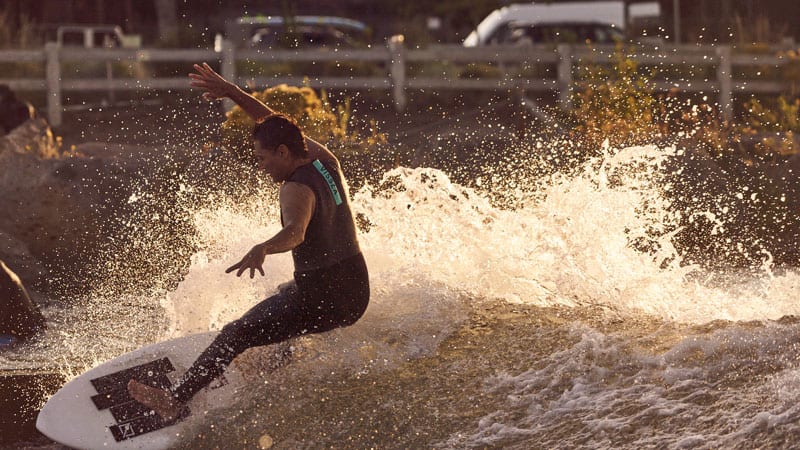 Centrally located in the Old Mill District, the Bend Whitewater Park offers traditional river surfing and kayak playboating opportunities. Bring your own gear or rent from a handful of vendors in town. To have the best experience, check the Bend Parks and Recreation web and Facebook pages for updates on water flow, safety and line-up etiquette. Act like a local by remembering, these amenities are for everyone to share! 
Kayak a Resevoir
Spread out across Central Oregon are Lake Billy Chinook (north of Bend), Crane Prairie Reservoir (south of Bend) and Prineville and Ochoco Reservoirs (east of Bend)—each excellent for kayaking. For views of towering walls of John Day-formation geology and on-site rentals, check out Billy Chinook. For epic lounging, camping and shoreline exploration, see Crane. For superb bass fishing right from your cockpit, dive into Prineville and Ochoco.
River Clean-Ups
Although the opportunity to clean up whatever section of river you find yourself on is always an option, there are also organized all-day events for river clean-up volunteering. The longest standing such event, organized by The Upper Deschutes Watershed Council, is in its 25th year. Scheduled for Saturday, July 31 this year, the clean-up will scour Meadow Camp, Riverbend Park, McKay Park, First Street Rapids Park and Sawyer Park for litter and trash. Wherever you go, pack it out!
Take a Dip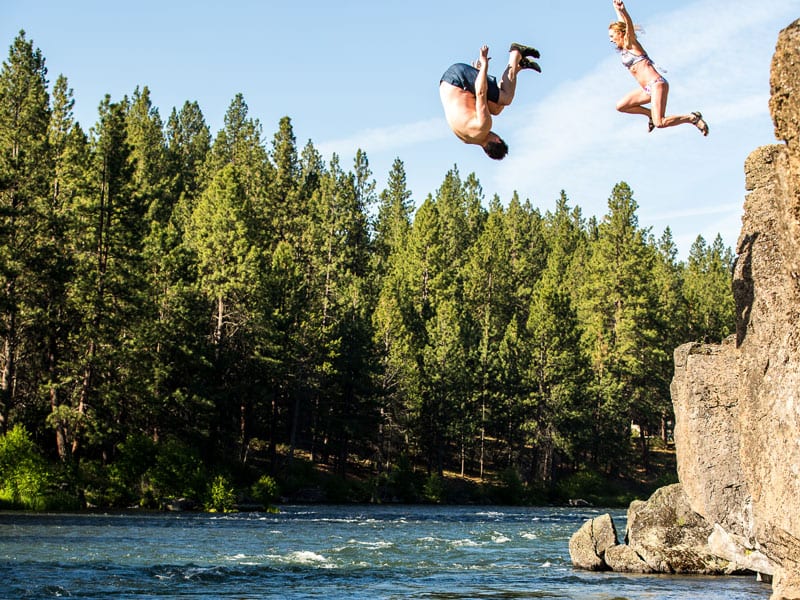 For a mellow after work river outing, how about a dip in the townie section of the Deschutes River corridor? This is a great family friendly activity that won't break the bank. Check out Farewell Bend Park near Bill Healy Bridge for late day warm weather swimming. For a big grassy knoll and tons of put-in space on a cobble beach, see Riverbend Park. To settle into the juniper and desert landscape while dipping, try First Street Rapids—a long time locals hot-day haunt.
Scuba Club
For everything scuba, stop by Central Oregon Diving. They provide gear (rentals and retail), classes and certifications. Once you get your kit and cert, join them for one of their international hosted trips. Locally, Waldo and Clear Lake are named as diving hot spots. Clear Lake boasts a sunken forest and uncommon clarity.
Riparian Bird Identification
For those who don't love getting wet but enjoy the water, try a self-guided river's edge birding tour. Get your avian checklist from the visitor's shop in the Old Mill and start marking off birds as you walk the paved footpath. On either side, the path stretches three miles upriver and becomes increasingly forested. Scout red winged black birds, mergansers, baby geese and more. Bonus points if you happen to see an osprey dive and catch his next meal!
Waterfall Kisses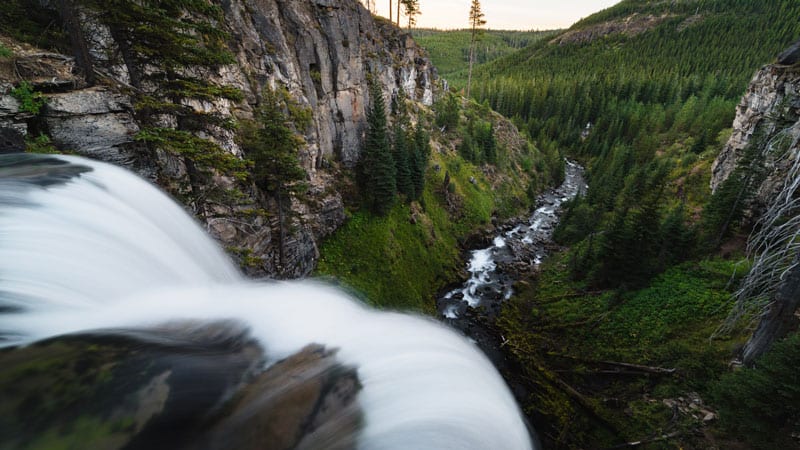 What is a waterfall kiss, you ask? It's when the mist from falling water lightly lands on your epidermis, such that it feels like a thousand cool tiny fairy kisses. Some favorite local waterfall baptisms are to be found at Paulina Falls in Newberry Caldera, Tumalo Falls at the end of Skyliner Road and Sahalie Falls on the McKenzie Pass.
Raft Big Eddy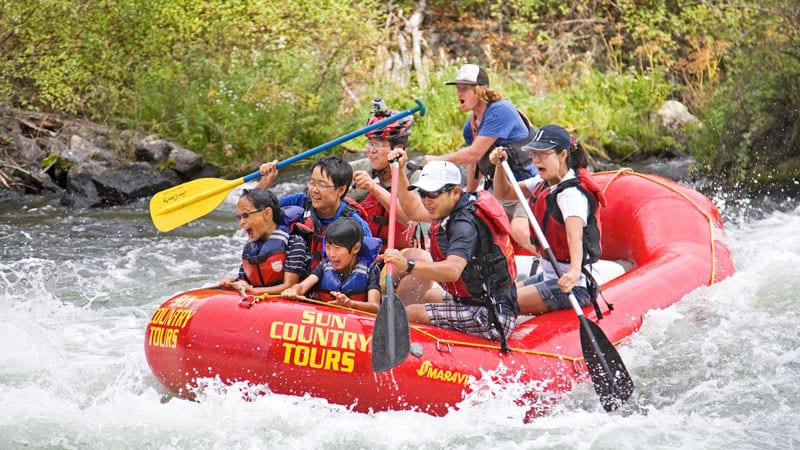 A popular bachelor(ette), family reunion and honeymoon outing, Sun Country Tours and Seventh Mountain Resort offer white water rafting trips on the Big Eddy thriller stretch of the Upper Deschutes River, just a hop-skip-and-a-jump from Century Drive in Bend. Think of it as a local river roller coaster ride. The outfitter provides personal floatation devices, paddles, a raft and a guide. Although some locals navigate this stretch in their personal time, going with professionals is highly recommended!
Waterboard or Waterski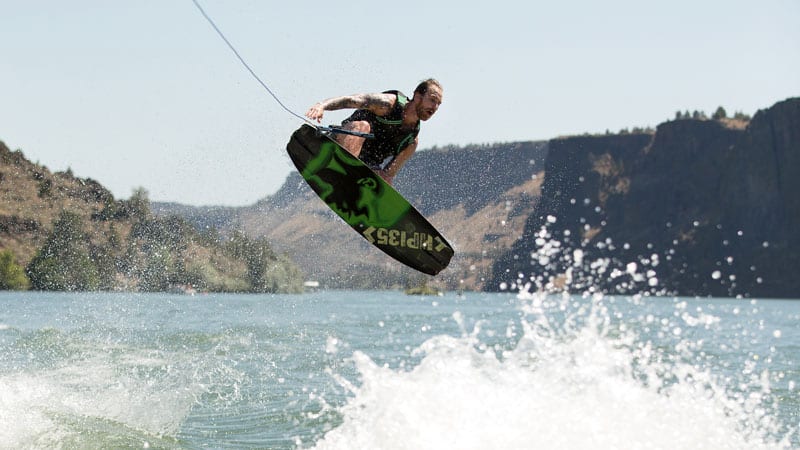 Motorboat, motorboat, go so fast, motorboat, motorboat, step on the gas! Take your waterskis and wakeboards out of storage and head for one of Central Oregon's motorboat-friendly lakes including Lake Billy Chinook, Cultus Lake, Twin Lakes and Prineville Reservoir. New on the scene is Tanager, the
region's first private ski lake—all you need to do is to buy a home in the development to access the lake.
Sail Away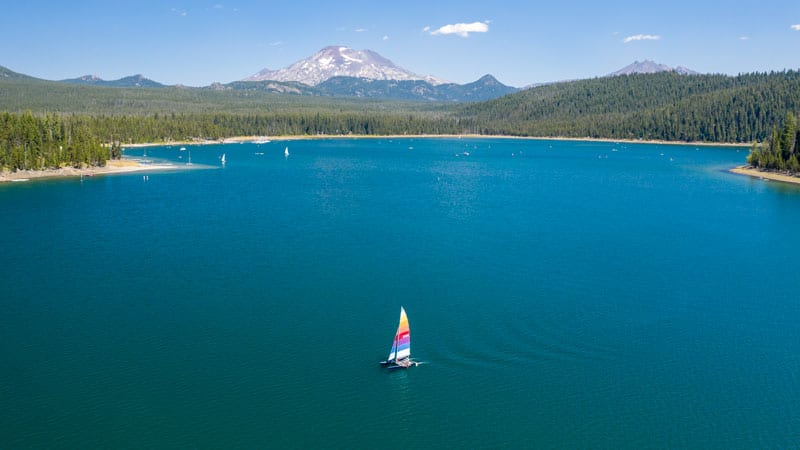 That sailboat in your garage itching for some action? There isn't a lot of sailing to be had in Central Oregon, but a small contingent of enthusiasts gather at Elk Lake in the summertime. Get out the polo shirt, put on the yacht rock and cruise with those sails unfurled.
---
Read more WATER SPORTS articles with us here.