The Single Speed World Championship, a mountain biking race that doesn't take itself too seriously, recently took over the town, with raucous and rowdy results.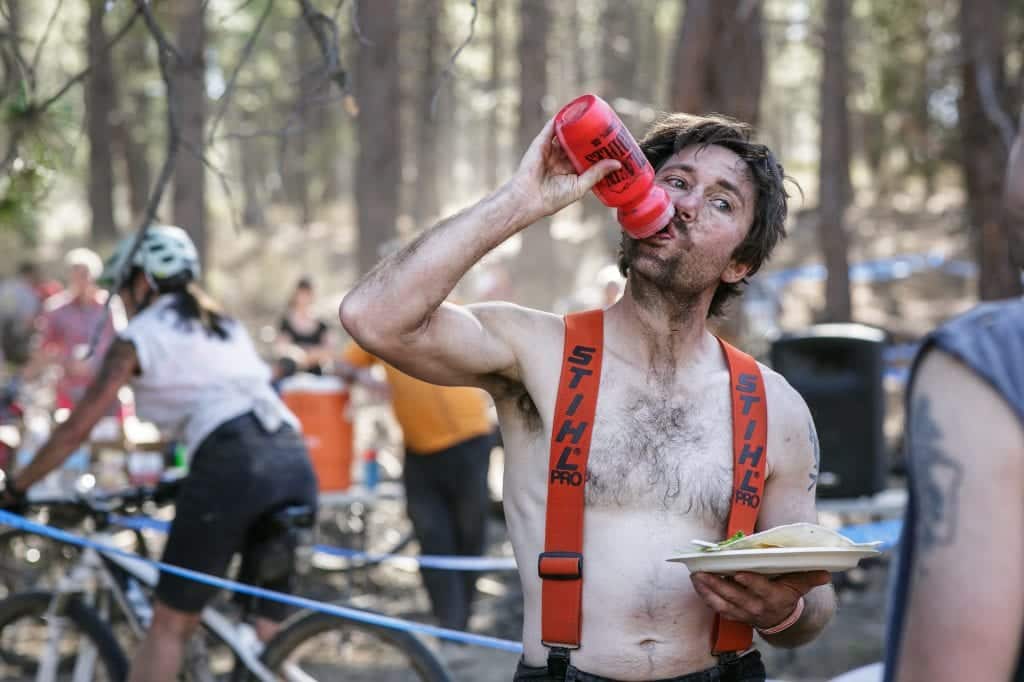 I looked up from the bottom of "Hospital Hill" after navigating my borrowed 1999 singlespeed GT mountain bike down a treacherous section of questionable trail. Covered head to toe in dust, I peered through the sealed, dark lenses of mountaineering goggles looking like I'm straight out of a scene from Burning Man. I gazed up at what may as well be a ski slope without the snow. After ingesting a shot of rye whiskey from an "aid" station at the top, racers either glide their bikes, walk or stumble their way down this sheer mountain face of infinite dirt. But the "Rasta Rocket" (Adam Prosise) came ripping down upon his bike, leaving the rest of us in a cloud of volcanic dust.
After surviving the weekend upon the saddles of two-wheel singlespeed cycling machines hurling through raucous pub crawls, historic parties and a forty-mile bike race, the dust clouds have finally cleared, and the 2018 Single Speed World Championship (SSWC) has come to a close. For five days in October, Bend saw approximately 700 riders from across the globe partake in the twenty-third annual event of cycling shenanigans.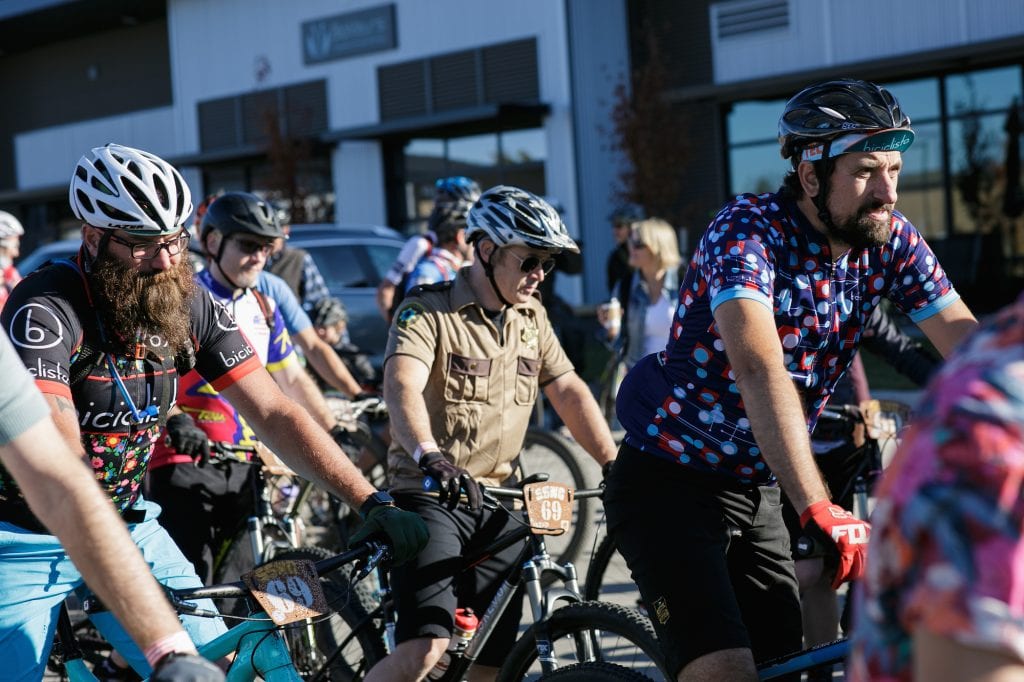 The event was originally coined in 1995 as "The Wasted Hairy Insanely Retro League of Enlightened Degenerates" and took place in Big Bear Lake, California. It began more as a counter culture movement than a serious world championship race. Today, the race is a mix of both. In Bend, the festival offered plenty of beer drinking and wild parties in addition to the hard racing. I knew I had to sign up.
Designation for each year's hosting site is decided by some form of beer drinking or outrageous challenge held during the previous year's race. In Rotorua, New Zealand, the location of the 2017 SSWC, a Bend coalition of cycling aficionados won the honors of bringing the event to Central Oregon for the very first time. Local cycling legends like Carl Decker ('08 SSCW Champion) and Adam Craig ('09 SSCW Champion) helped lead the charge, designing the forty-mile course. Crow's Feet Commons owner David Markis designated the coffee and bike shop downtown as the official SSWC headquarters.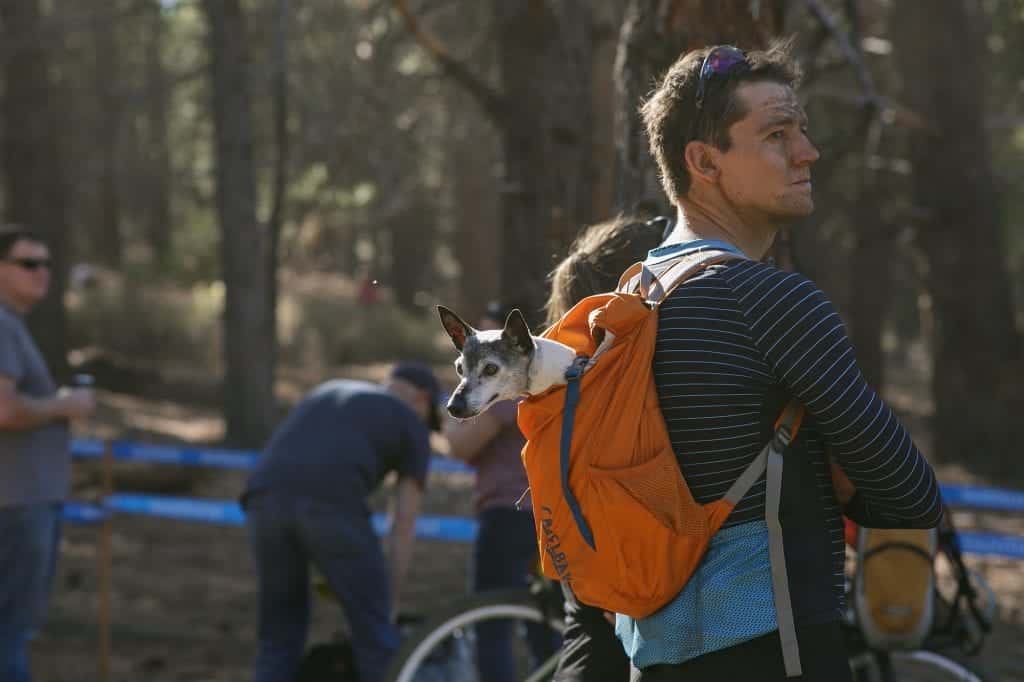 "It was really neat to see how all of this was unfolding," Decker said. "You kind of just count on the kindness of others and for them to come through, and the community really just did a great job."
Riders from as far as Japan, Scotland, and Australia were entertained by daily group rides through Bend's epic scenery and trails. On Thursday night, riders rode their bikes from brewery-to-brewery and ended at Volcanic Theatre Pub in what was dubbed "Carl's Crawl." Friday night, an official welcoming party at Tumalo Creek Kayak & Canoe had countries like Slovenia and Canada vying for next year's hosting location, battling through beer-drinking challenges and "nautical" endeavors.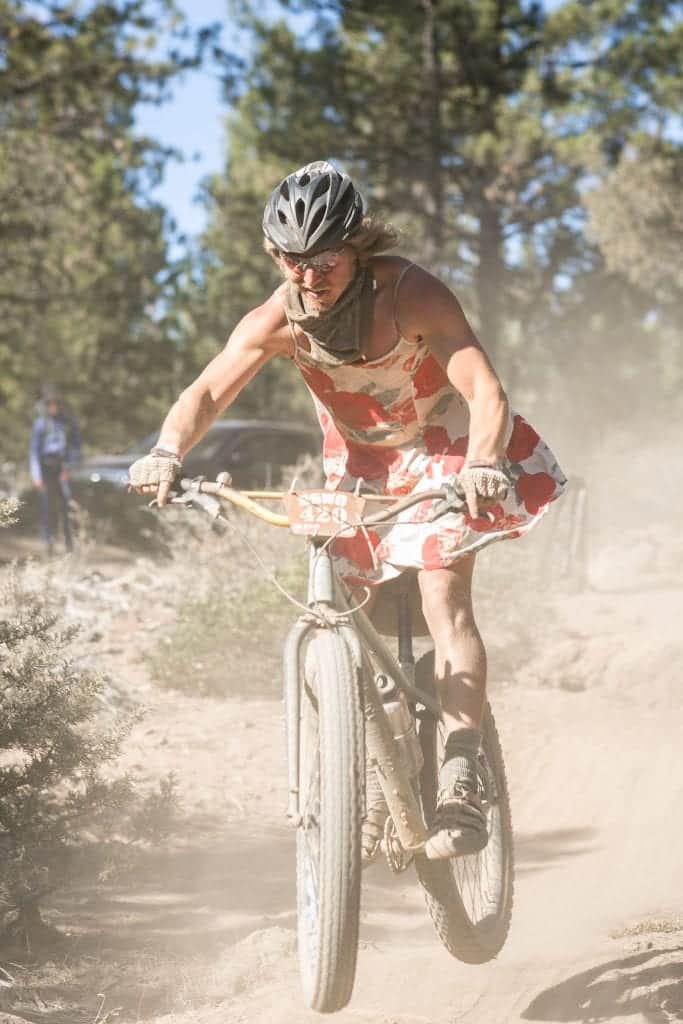 Saturday, I joined 700 other singlespeed diehards at the starting line of the forty-mile race. From pros and legends to unicyclists and tandem racers, all the racers were dressed in costumes laden over cycling jerseys, spandex shorts and sometimes hardly anything at all. Each and every one of us was ready for the time of our lives while wearing tutus, onesies and superhero capes. Clearly, Halloween had come to Bend early this year.
With forty miles and 4,000 feet of climbing ahead of us on top of our singlespeed steeds, riders ascended in pursuit of the worldwide coveted "trophy tattoo" adorned by every winner of the event for the past twenty-three years. As we hammered along, dehydrated riders pulled into aid stations that resembled outdoor living rooms, accompanied with hookah bars, margaritas, bacon and water. I watched elite riders complete a keg stand or chug a beer before getting back on their bikes and the trail.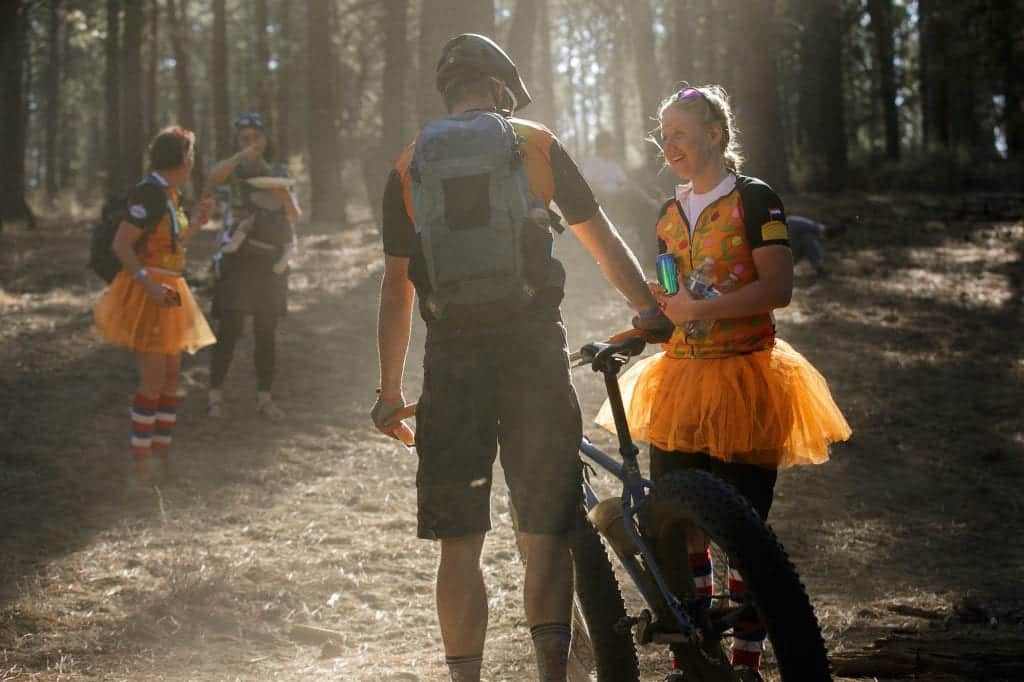 Grins painted with dirt and sweat spread across riders faces as they rolled into the finish line and were welcomed in by high fives and weary hugs. Defending Marathon National Champion and Red Bull athlete Payson McElveen won tattoo honors in the men's category. Course designer Carl Decker finished in a close second place. Pro rider Rachel Lloyd took home the lifelong prize in the women's category.
When it was all said and done, the party gathered at Crow's Feet Common for the official award ceremony. The "branding" of the winners took center stage and live music filled the air as everyone simply celebrated finishing the race in one piece.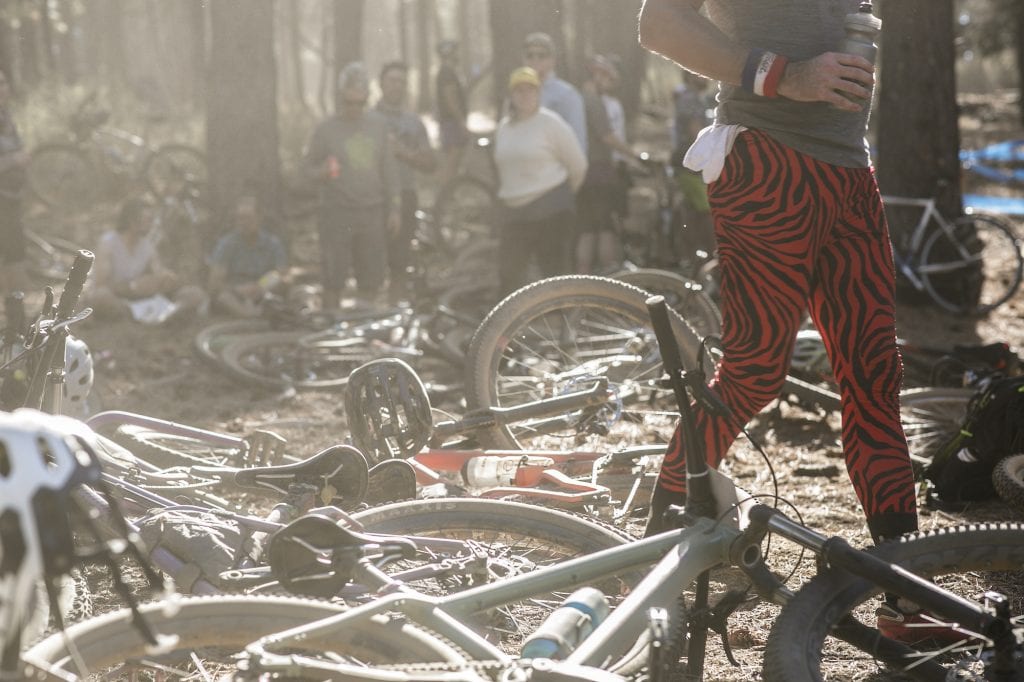 Almost twenty-five years later, there is no doubt that the event continues to inspire both mockeries and legends. Plan on it all happening again next year halfway across the world in Slovenia, the official hosting location for 2019. Bring your wits, your good vibes and your singlespeed.