As days grow shorter, autumn ushers us indoors and causes us to rethink our concept of space, including form, function—and furniture. When it comes to crafting the perfect home, the right furnishings simultaneously reveal the purpose of each room as well as your personal style.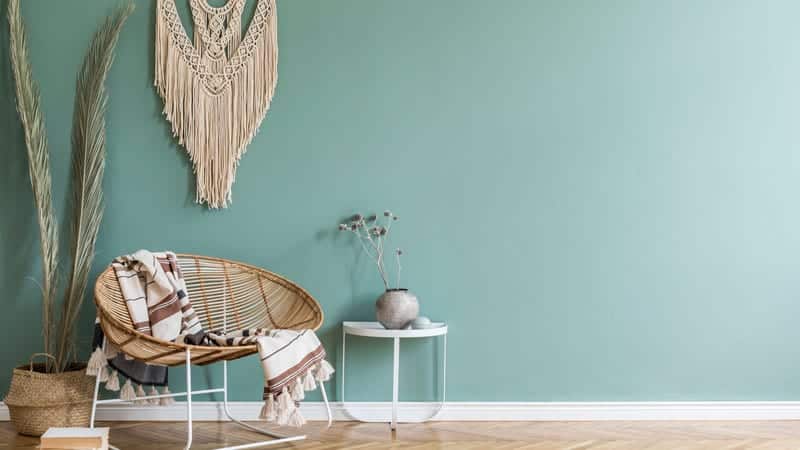 If you're searching for a theme in current furniture trends, simply look out a window, where elements from the outdoors are inspiring the way we live and work. An increased interest in sustainability, for example, has led to the renewed popularity of vintage and antique pieces. Other trends, like furnishings with natural fibers and organic lines seem to point toward a collective desire to make more meaningful connections with the natural world. From cane furniture and curvy couches, to tracking down your own Antiques Roadshow-worthy find, here are some top furniture looks to hone in on this fall.
Rise of Rattan
While the word "wicker" may evoke memories from the 1970s, rattan is enjoying a renaissance that looks very different from your grandparents' back porch. Originally crafted from palm stems (rattan refers to the material, wicker is a type of weave), rattan has the warm color and casual look of wood, without the weight. Durable and pliable, it can be woven into playful shapes and patterns that fit with any style and space.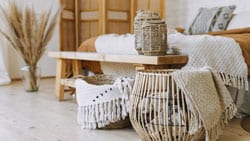 When buying rattan, limit the look—less cane can be more. Choose an accent table or armchair to make a room pop, then balance textures by mixing with other natural materials such as stone, wood and iron. Also, consider where each piece will be used; natural rattan lasts better indoors while synthetic versions made from resin or intercepted ocean plastics are more weather-friendly and best suited for outdoor use.
Embrace the Bend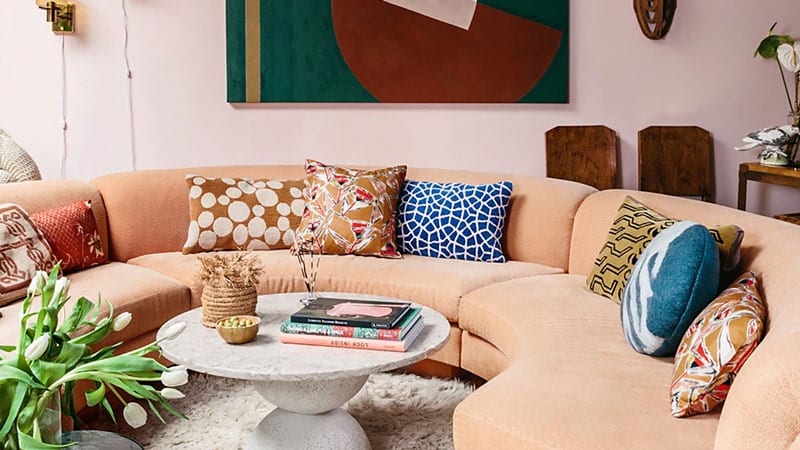 When it comes to furniture design, certain styles circle back around. Unconventional yet inviting, curved shapes in sofas, side tables, chairs and rugs introduce a retro, relaxed feel that fits perfectly in a laid back town like Bend. Organic lines can soften the sharp, right angles of modular styles, while contoured edges and rounded backs make any seating situation a little more comfy.
Ready to round out a room? Start small with a practical pouf or spherical lighting for a more subtle look. To make a statement, try a curved sofa (also called a conversational or crescent sofa) paired with a round or oval coffee table to complement the curvature. With no corners, round tables work great in tight spaces, and pedestal tables offer even more leg room. Finally, create a more intimate setting—and fit in more guests—by floating sectionals and tables in the center of the room, away from the walls.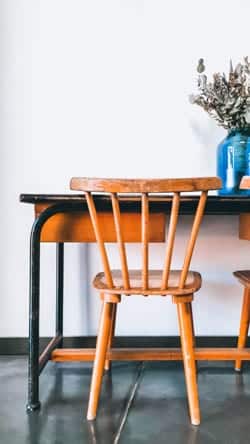 Secondhand Sustainability
Want to save the planet? Go antique shopping. As environmental concerns change public attitudes toward consumption, one of the simplest ways to stop furniture from going to the landfill is to shop vintage for your home. The rising popularity of antiques indicates a return to traditional décor that is well-crafted, unique and sometimes even a steal of a deal. From your family's attic to local stores and online marketplaces, options for sourcing pre-owned pieces are everywhere.
When styling secondhand, feel free to experiment with different styles and periods. Seasoned brown furniture doesn't have to date your home; grandma's mahogany chest may liven up the most modern room. Also, look for opportunities to upcycle slightly worn items; a fresh coat of paint or reupholstery can revive many a thrift store find. Most importantly, choose pieces that tell a story or fit your personality, regardless of brand or historical significance. If you love it, it's a home run.