As the COVID-19 pandemic continues, many people are staying close to home. Some might be feeling restless and wanting a sense of change. One thing Central Oregon has is unique rental homes or resorts people can try out for a close-to-home staycation. If you're dreaming of getting out of the house and trying something different, here are four unique nightly rentals worth checking out.
DOME HOUSE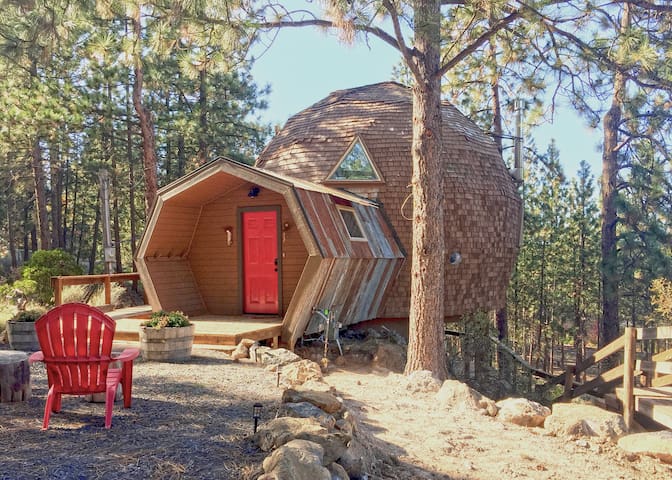 A unique experience that people can delight in is the dome house in Bend right off of Century Drive. It provides guests two bedrooms, one bathroom and a sofa bed. The house is near the Deschutes River Trail and the Old Mill, so guests can either go on a hike, bike, shop, eat and more. Noted for being peaceful since it sits on a private lot surrounded by trees. Denise Gorman, one of the hosts, highlighted the windows of the dome. "The view takes on a spherical aspect. The fact that it looks like it's about to roll off the cliff is pretty cool also," Gorman said. One thing that is cool about the dome is that the old entrance is underneath the dome. Guests have access to wifi, television, a kitchen, a fireplace and patio seating. Find more information here.
THE CAMP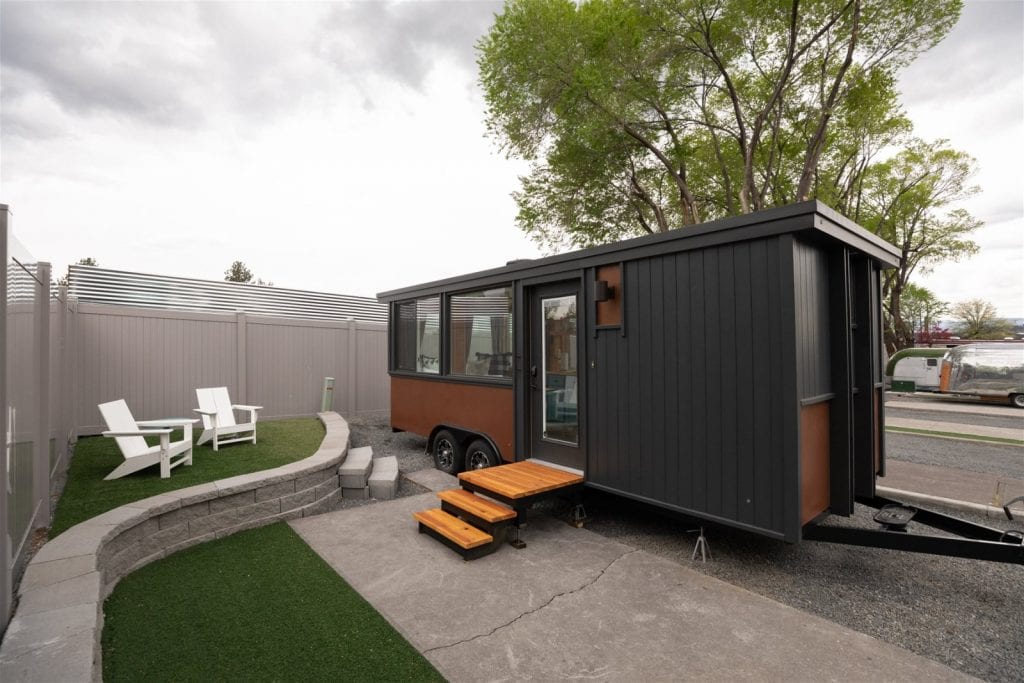 Right in the heart of Bend's midtown is a place where people can rent out vintage trailers for the night. Stay in a vintage trailer that suits your taste while enjoying the magnificent sight of Mount Bachelor and the Three Sisters. Owner Lucas Nelson, started The Camp in Bend after noticing the small selection of experiential lodging here. "We believed the people traveling to Bend would embrace it. We were right, they love it," Nelson said. Guests can rent out vintage trailers which each have their own theme. Some features are beds, kitchens, TV's, bathrooms and more. Guests can also reserve RV Pads which is when people can bring their own RV. Guests also have access to tables, BBQ grills and a fire pit. If people do not want to stay in the park for the day or night, take part in the activities or night life that Bend provides. Nelson said that amid the COVID-19 pandemic, Americans are buying RVs in an effort to travel local and have their own lodging unit. "The Camp has been super busy since the pandemic, because it provides separate and safe spaces where people don't have to share," Nelson said. For more information go to thecampbend.com.
THE SILVER BETTY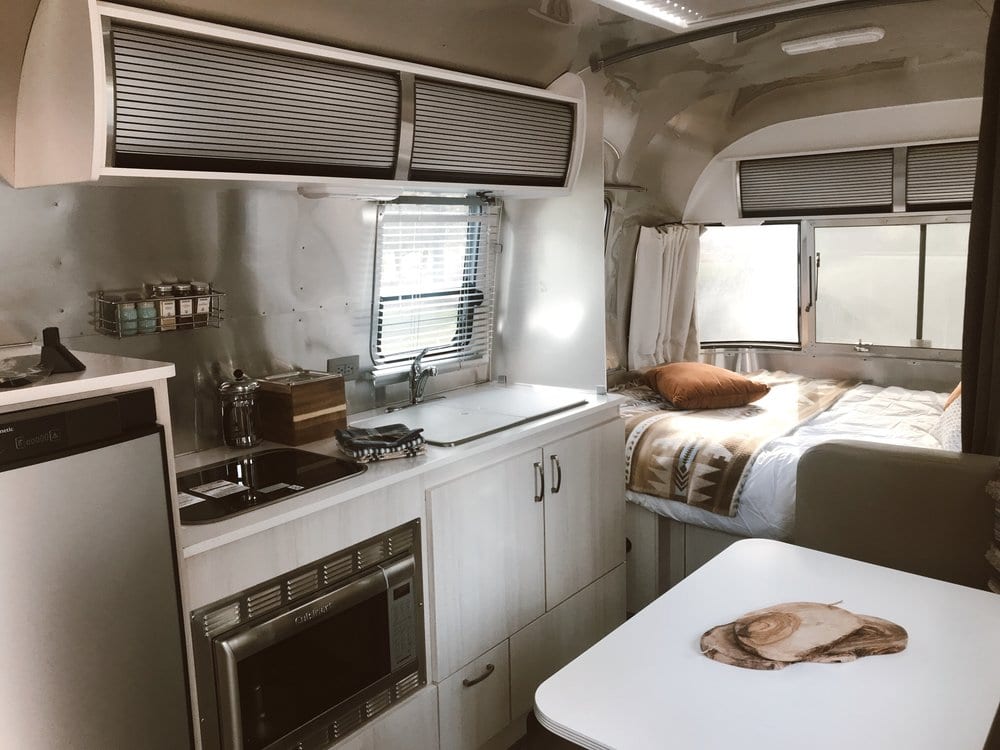 Hop into a 2017 Airstream Sport travel trailer named "The Silver Betty" and let your sense of adventure kick in. The trailer is a perfect opportunity for guests to travel and experience the beauty and many wonders of Oregon. Maximum number of guests are four. Prices start at $150 a night and additional prices if renters want to add any services that are optional, like bikes, paddle boards or a BBQ with a cooler. The Silver Betty comes with a fully stocked kitchen, a bathroom, bedding and entertainment. Find more information at bendairstreamadventures.com.
CRESCENT LAKE YURTS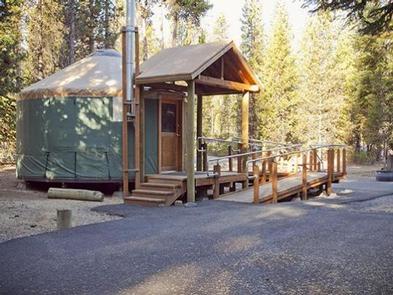 Located next to Crescent Lake, the campground provides a unique experience with camping in yurts. Yurts are equipped with a bunk bed, futon, table, chairs and a wood stove. Be sure when renting a yurt to bring your own bedding, lighting (no electricity, here!) and food for the evening. In addition to the beautiful Crescent Lake, the area is forested and offers views of the Cascade Mountain Range and chances to spot deer, birds and fish. Plan a trip and have fun fishing, hiking, boating, swimming or biking. For those that want to explore, take off on some of the hundreds of miles of national forest trails in the area. Find more information at recreation.gov.