They say variety is the spice of life, but what happens when you have a variety of spices? You get introduced to a world of flavor, from smokey and sweet to tangy, peppery, floral and every flavor in between. Some innovative Central Oregon businesses are creating unique spice mixes locally, sometimes even featuring ingredients grown on farms just outside of Bend. Read on to learn about five unique spice mixes and how to incorporate them into your cooking.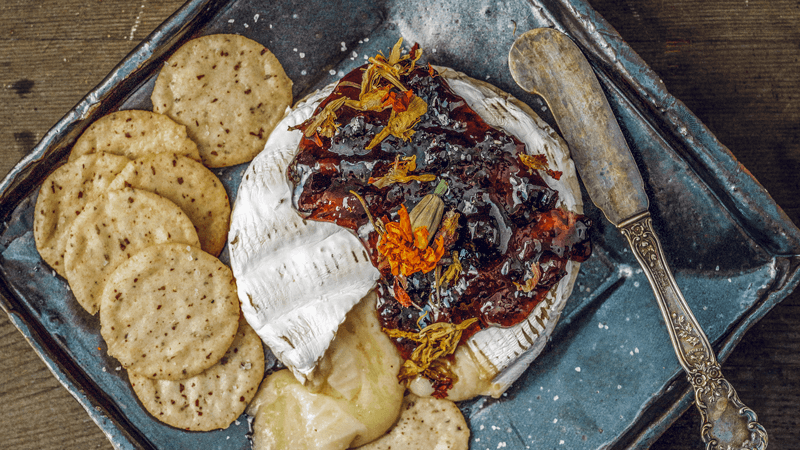 Smoked Nasturtium Salt from Sakari Farms
Sakari Farms is known for growing Indigenous produce from ancestral seeds that have been passed down for generations, exempt from commercial genetic modification. One of their crops is the nasturtium flower, an edible flower used on salads that produces a floral, spiced and peppery flavor. In the Smoked Nasturtium Salt, the flower is dried before being mixed with a high-quality smoked sea salt. The resulting salt mix can be used in baked goods, savory dishes, ice cream, brines, meat dishes and cheeses.
Bake it: Bake a whole wheel of brie in the oven at 375 degrees for 10 to 15 minutes. Remove from the oven and top with about a tablespoon of blueberry jam, fresh nasturtium petals and a sprinkle of the Smoked Nasturtium Salt to taste. Serve with crackers.
Mt. Baker Chai Seasoning from Savory Spice
Savory Spice is a spice shop located in Bend's Old Mill District with a huge selection of spice mixes featuring global flavors and ingredients. The Mt. Baker Chai Seasoning is named after Mt. Baker in Washington; a tourist attraction that has a wide appeal, like this spice. This mix is a sweet, earthy and spiced mix that relies on cinnamon as a core ingredient, along with ginger, cardamom, allspice and more. Add to your next baked good for a complex and satisfying flavor. 
Mix it: Chai Apple Butter
Peel, chop and core ten large apples. Add half a cup of brown sugar, a squeeze of lemon juice, one teaspoon of vanilla paste, a half teaspoon of salt and five teaspoons of the Mt. Baker Chai Seasoning to a slow cooker with the apples, and cook on high for five to six hours, stirring occasionally. Mash and blend the resulting mix and store your apple butter for up to two weeks in the refrigerator.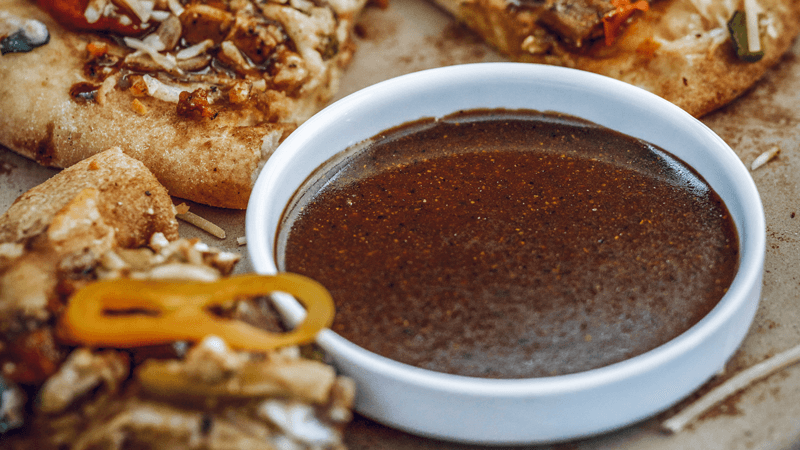 Park Hill Maple & Spice from Savory Spice
Also found at Savory Spice in the Old Mill, the Park Hill Maple & Spice mix is a dried maple sugar based mix featuring sweet and peppery notes. This mix is named after the beautiful tree-lined streets of Denver's Park Hill, which are reminiscent of neighborhoods of old. The core ingredient of this mix, pure maple syrup, is as old-school as its name. This mix is perfect for adding some sweet spice to savory dishes like pork chops and salmon, or for making a sweet glaze for grilling meats. 
Glaze it: Mix three tablespoons of your Park Hill Maple & Spice mix with three tablespoons of balsamic vinegar, two tablespoons of whole grain dijon and two teaspoons of olive oil. Mix until the ingredients are fully combined and serve anywhere you'd like. This goes great on chicken, ham, potatoes, roasted veggies, any sort of caprese dish and even as a finisher on pizza.
Cinder Dust from Bend Sauce
Founder and Owner of Bend Sauce, Craig Reinhart, came up with the idea for a dry-version of Bend Sauce when he noticed how much chipotle byproduct the sauce was creating. "The sauce is made from whole chipotle, but we strain out the pulp, seeds and skins to keep the product smooth," Reinhart said. "We knew these parts of the chipotle pepper had tons of flavor, so we began experimenting by dehydrating these byproducts of the sauce."
Those dehydrated byproducts were turned into a flavorful powder. Twenty-five percent of Cinder Dust is made from that powder, while the other 75 percent is made from the same ingredients as Bend Sauce, just their dry counterparts; vinegar was replaced with vinegar powder, for example. 
Cinder Dust is a very versatile addition to any kitchen. Its smokey, sweet and spicy flavor lends well towards Mexican dishes, but can really be used as a meat rub and seasoning on anything; try sprinkling it on popcorn, or using it as a cocktail rimmer. 
Sprinkle it: Sauté ground pork, finely diced sweet onion and garlic over medium-high heat with olive oil until the meat is browned, breaking up any chunks you see. As you are cooking the pork, sprinkle in a generous portion of Cinder Dust along with salt. Mix about a cup of sour cream into a bowl with a squeeze of lime juice, some freshly chopped cilantro and Cinder Dust to taste. Add a teaspoon of water at a time to the bowl and mix thoroughly each time until the chipotle crema has reached an ideal consistency. Warm up your corn tortillas, fill them with the sautéed pork, sprinkle on some queso fresco (or any cheese you prefer) and top with a drizzle of your chipotle crema.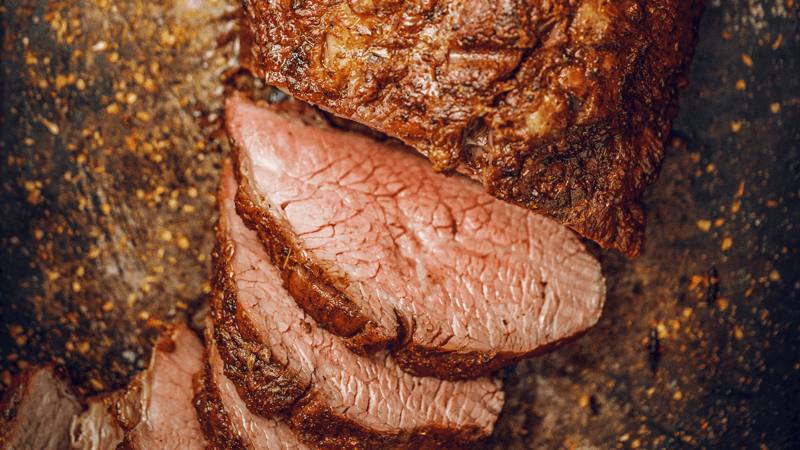 Original Bend's Best BBQ Seasoning & Rub from Cody's Country Catering
After three generations of barbecuing, a move to Oregon, a rebranding and years of serving up supremely good food, Cody's Country Catering still uses the same seasoning and rub that they started with. In 2013, Cody's Country Catering started to sell its spice mix, and it has been very popular ever since. "We were using it on our own food and constantly had people asking us about it, so we said 'why not?'" said Cody Serbus, the current owner. 
The mix itself is a blend of eight spices, but the exact measurements of the ingredients are kept a family secret. Paprika, salt, onion, garlic and parsley all play a role, and the final mix is a sweet and savory,
all-purpose seasoning and rub that goes perfect on tri tip, the restaurant's staple. 
Grill it: Rub your roast head-to-toe in Bend's Best BBQ Seasoning & Rub one to three days prior to cooking. Prepare your grill for hot direct heat on one side, and indirect heat on the other. Sear the roast for 3-4 minutes per side in direct heat. After searing each side, move the roast to the side without direct heat, fat-side up, maintaining a grill temperature of between 250 and 300 degrees. Cover the grill and cook until the internal temperature reaches between 120 and 140 degrees, depending on preferred doneness. This should take anywhere from twenty to forty minutes. Once the roast reaches the preferred temperature, remove from heat and rest for fifteen minutes. Slice thinly against the grain and enjoy.
Cody's Country Catering | 900 SE Wilson Ave. #B, Bend | bendcatering.com