Sponsored Content
When buying or selling real estate, prospective clients might think they're working with just a single broker to move the deal forward. While that broker might be the one to answer calls and texts, there's a team of people who keep things running behind the scenes of a brokerage. Office administrators, finance officers, marketing specialists, principal brokers and those educating and training other brokers are all acting as support staff to keep a brokerage hustling and bustling. For Windermere Central Oregon Real Estate, this support team is a highly skilled group of five women, keeping the company organized, prosperous and cutting-edge as it celebrates fifty years of serving the region.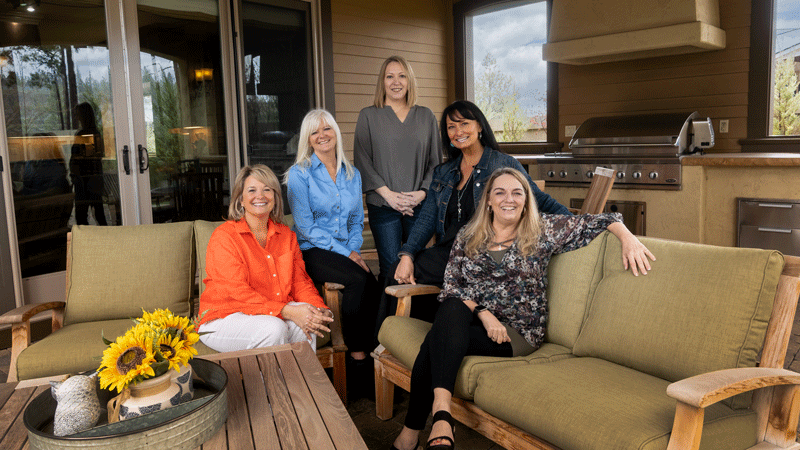 "The leadership, insights and solid hard work our Windermere women bring to this company every single day is nothing shy of world class," said Dave Feagans, owner of Windermere Central Oregon Real Estate. Our company could not survive without the combined strength and solidarity of these fascinating women." Feagans said there are five women in particular who are on staff at Windermere helping to operate and support the company's five offices across Bend, Redmond, Madras and Sunriver. The women, three of whom are brokers themselves, help serve the company's ninety brokers with training, organization, transactions, scheduling and other support. They bring a wealth of professional experience to serve others, but each also has their own professional and personal accomplishments, including decades of service to the Central Oregon Association of Realtors, service on association committees and years of charitable service.
 Windermere Chief Financial Officer Sherry Brooks is a principal real estate broker who entered the industry with a background in accounting. As part of Windermere's support staff, Brooks said she's helped the company remain competitive and relevant, implementing a new accounting system and implementing a paperless transaction system. "We essentially are the stagehands making sure all the behind the scenes things work as they should," Brooks said of herself and other support staff. Outside of work, she volunteers with Habitat for Humanity, donated her vacation rental to various causes and once hosted Ugandan musicians in her home.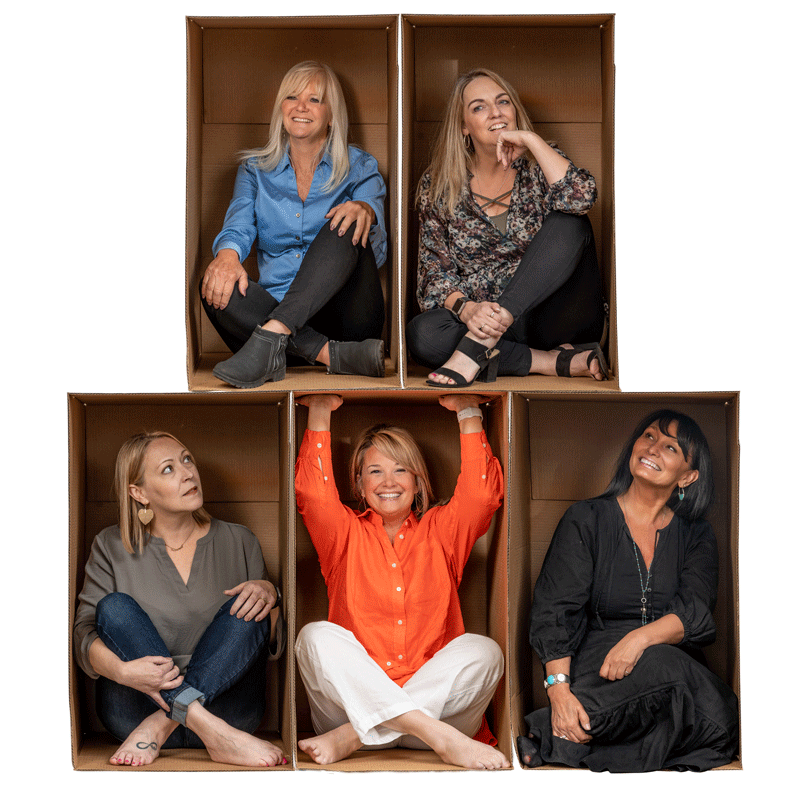 Natalka Palmer brings thirty-one years of experience in the real estate field to her position at Windermere, where she directs education of brokers and assists with technology and marketing. "To be able to pass on all that I have learned over the past thirty-one years to our agents gives me joy," Palmer said. Palmer serves as a state director and on the Professional Standards Committee for the Central Oregon Association of Realtors.  
Office administrator Traci Brown has spent fifteen years in the real estate and property management fields, and supports Windermere's Redmond office. "I can't imagine spending my work day anywhere else," Brown said. Outside of the office, Brown volunteers with Hospice of Redmond, Redmond Area Park and Recreation District and the Redmond School District, as well as participating in Windermere's own community events.  
 Jaynee Beck, a managing principal broker for Windermere in Bend and Sunriver, has been in the real estate field for thirty years, and is heavily involved in the Central Oregon real estate industry. She's the first vice president of the Central Oregon Association of Realtors and plans to serve as president of the group for the second time beginning in 2024. At Windermere, she helps other agents navigate real estate transactions and provide training to newer brokers. "It's my job to help our agents be successful," Beck said. "We have great agents, and it's fun coming to work every day."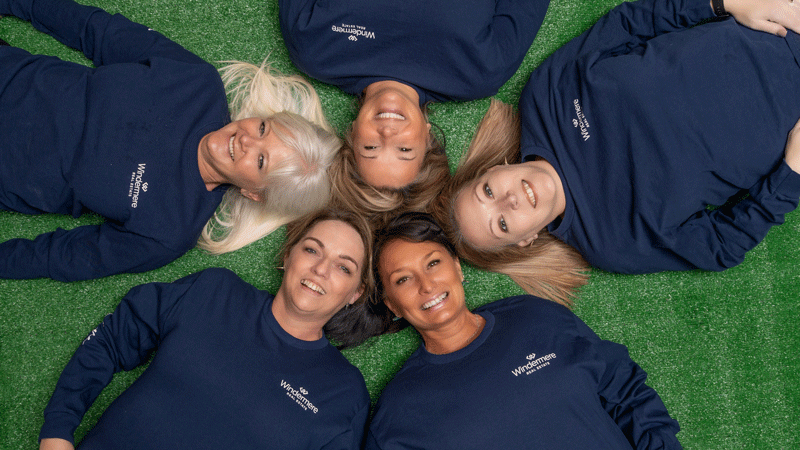 An office administrator with twenty years in the real estate field, Carolyn Moor is a new addition to Windermere, but already making her mark as a member of the company's support staff. Moor said she's excited to grow in her role at Windermere and take advantage of the company's opportunities to give back. "Windermere has really opened my eyes to helping our community in volunteering," Moor said. "I am so excited to be a part of all the plans they have for the future."
 When the five females who make up the Windermere Central Oregon Real Estate support staff get together, it's clear the group knows how to work hard, but also have fun. In May, they planned a fun photo shoot with the ladies stacked in boxes and another where they "put their heads together" to support the company. "Real estate is an ever-evolving business, and with that comes a requirement to adapt, pivot and bring creative solutions to meet our brokers' needs, as well as the needs of their clientele," Feagans said. "These ladies serve our brokers with integrity and class."
Windermere Central Oregon Real Estate | windermerecentraloregon.com | 541-388-0404