The "Biggest Little Show in the World," brings rodeo traditions and Western heritage to Central Oregon's artsy small town.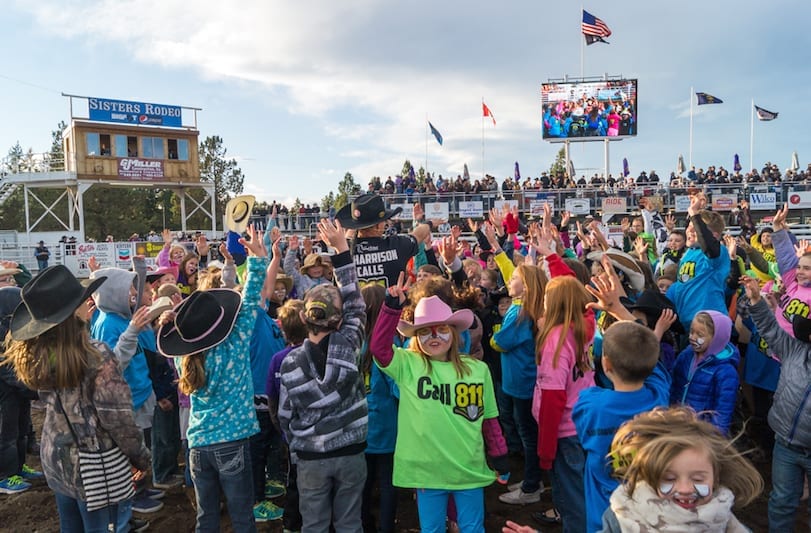 Known as "The Biggest Little Show in the World," the Sisters Rodeo will celebrate seventy-seven years as one of the most popular rodeos in the region this year. More than 2,000 people are expected to fill the stands the second weekend in June.
The event kicks off with extreme bull riding on Wednesday, June 7, and rodeo performances begin Friday, June 9.
"If you have never been, come. It's an event for everyone," said Bonnie Malone, member of the Rodeo Board of Directors since 1989. "It's a fun experience and half of our crowd are urban cowboys who have never been on a horse, and at the end of the rodeo they all dance in town."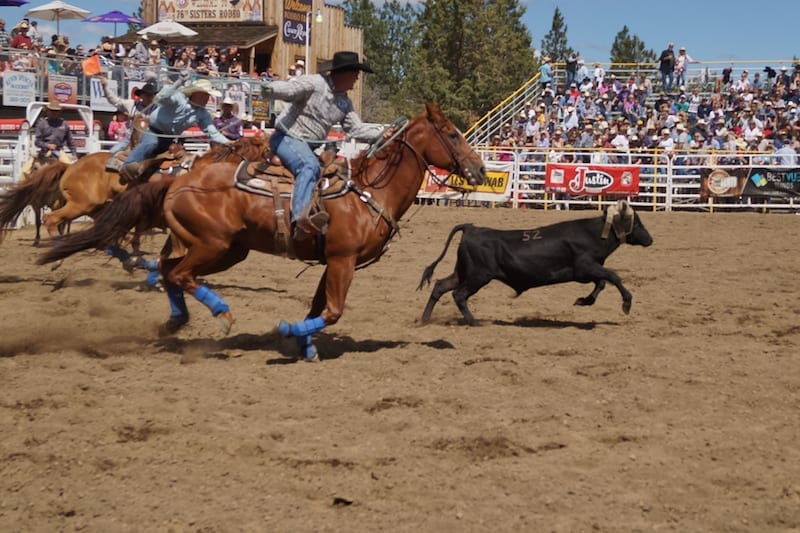 Events throughout the weekend include team bronc riding, steer wrestling, tie-down roping, bareback and saddle bronc riding, barrel racing, bulldogging shootouts and more. On Saturday morning, June 10, the rodeo hosts a parade through downtown Sisters.
"All the competitors are such kind decent people—they attract a different kind of crowd," said Malone. "There are never any rock star types in the rodeo."
The first rodeo took place in 1940. It was a locally organized event, completely volunteer run and funded by the Sisters community. That tradition still holds true today, despite having grown throughout the years. The rodeo is an important part of the Sisters community, and supports education and local nonprofits. With one of the biggest purses in the region, the Western event attracts elite rodeo stars from across the country.
Tickets can be purchased in advance through the Sisters Rodeo website. Rodeo performance tickets start at $12 for reserved seats, and children 12 and under receive free admission. A shuttle from Sisters Elementary School to the rodeo ground southeast of Sisters runs throughout the weekend, as parking is limited at the event site.