Blackstrap Balaclava
Not to be confused with the fluffy dessert pastry popular at Mediterranean restaurants, the balaclava is the all-purpose helmet liner and face mask in one. Part beanie, part bandana and the savior of storm-chasing powderhounds across the Pacific Northwest, the Blackstrap Team Hood Balaclava ($39.99) has quickly become the go-to gear to combat the howling winds and biting snow that accompany so many of Central Oregon's frequent winter storms. Say goodbye to wind burn and hello to extended powder slashing sessions. Find them at Powder House, Aspect Boardshop and online at bsbrand.com
Bend Rock Gym Day Pass
Whether perfecting your top roping skills off-season, tackling that one tough route until you get it just right or spending a day scrambling up boulders with the kids, Bend Rock Gym has you covered this winter. Day passes ($14-$18) make terrific hostess gifts, stocking stuffers and coworker gifts. Go big and gift your favorite people with a yoga workshop series, an after-school program or an anchor-building 101 workshop. Bend Rock Gym is open seven days a week all year long.
Cairn Subscription
What do you get the outdoor-gear junkie that already has it all? The answer is simple; don't get them anything at all. Rather, leave the shopping, and the shipping for that matter, to the experts at Cairn, a Bend-based subscription service that makes it its business to discover the latest and greatest in outdoor gear and related products. A monthly subscription to Cairn (from $29.95) will give them a chance to try out a curated mix of the best new gear hitting the market.
Grit Clinics
For someone ready to take their mountain biking skills to the next level, Grit Clinics (from $100) are a great gift. Held around the country, clinics range from half-day private lessons to two-day camps that connect you to a community of mountain bikers.
Free Range Equipment Backpack
Like the Patagonia puffer, the Free Range Equipment packs were made for the mountains, but you'll also see them just as often around town. The Canvas Series Backpack ($149) is a collaboration with local artists that features vibrant designs of mountain landscapes. Made in Central Oregon, the packs do just as well commuting on a bike as they do scaling rocks and skiing in the backcountry. freerangeequipment.com
Bähko Eyewear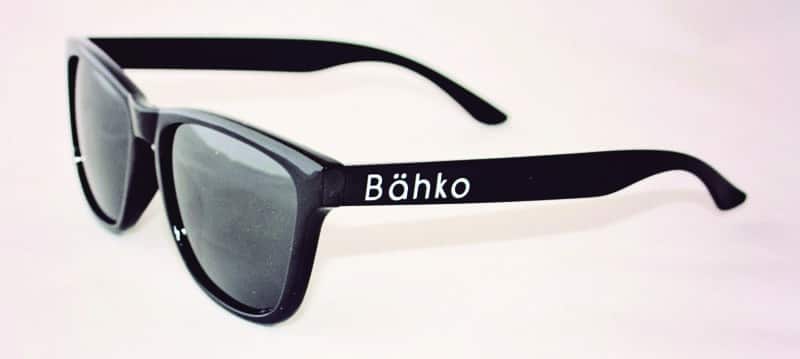 With the sun shining all year long, a good pair of sunglasses is a must in Central Oregon. The Polarized Wayfarer sunglasses
($35) from Bend's Bähko Eyewear are durable and will keep eyes protected from the bright rays while driving, walking around town or hiking on the trails.
SnoPlanks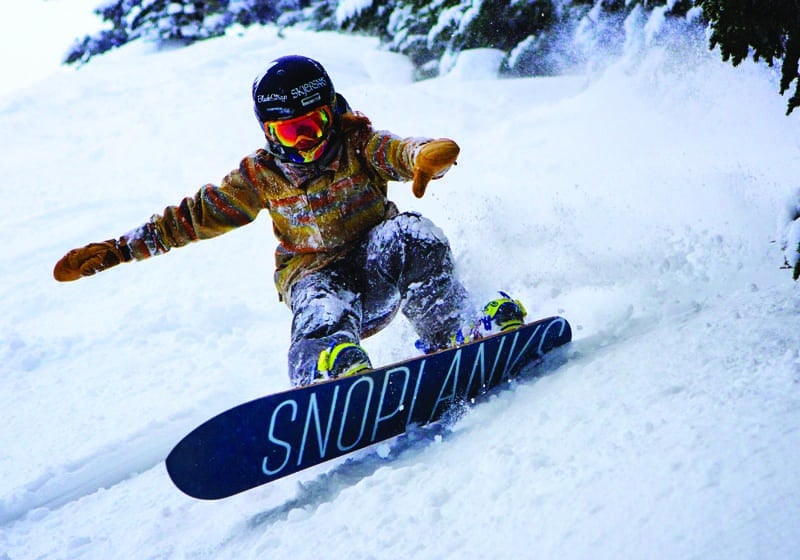 It all began when Bend entrepreneurs and longtime friends James Nicol and Ryan Holmes created a unique new snow-riding board in their garage several years ago. Since, SnoPlanks has generated much buzz on the snow and in the
venture capital realm. Made of a solid bamboo core that is laminated with fiberglass and carbon fiber, SnoPlanks are strong, light and perfect for Mt. Bachelor's powder. SnoPlanks makes snowboards ($849), splitboards ($995), skis ($899) and custom snowboards. Its newest venture is Gerry Lopez endorsed skateboards. A gift of these beauties under the tree will thrill your snow-loving loved ones.
Black Diamond Traverse Poles
Whether you're snowshoeing deep in the backcountry, skinning the cinder cone on a dawn patrol mission or just carving turns under Cloudchaser, the ultra-strong and lightweight Black Diamond Traverse Poles ($100) are the go-to poles for your Central Oregon adventure. These collapsible poles are easy to adjust, thanks to Black Diamond's patent FlickLock system and guaranteed not to slip when you need them most. Find them at Pine Mountain Sports.