Find a range of surprising flavors and heady libations at 900 Wall in Bend.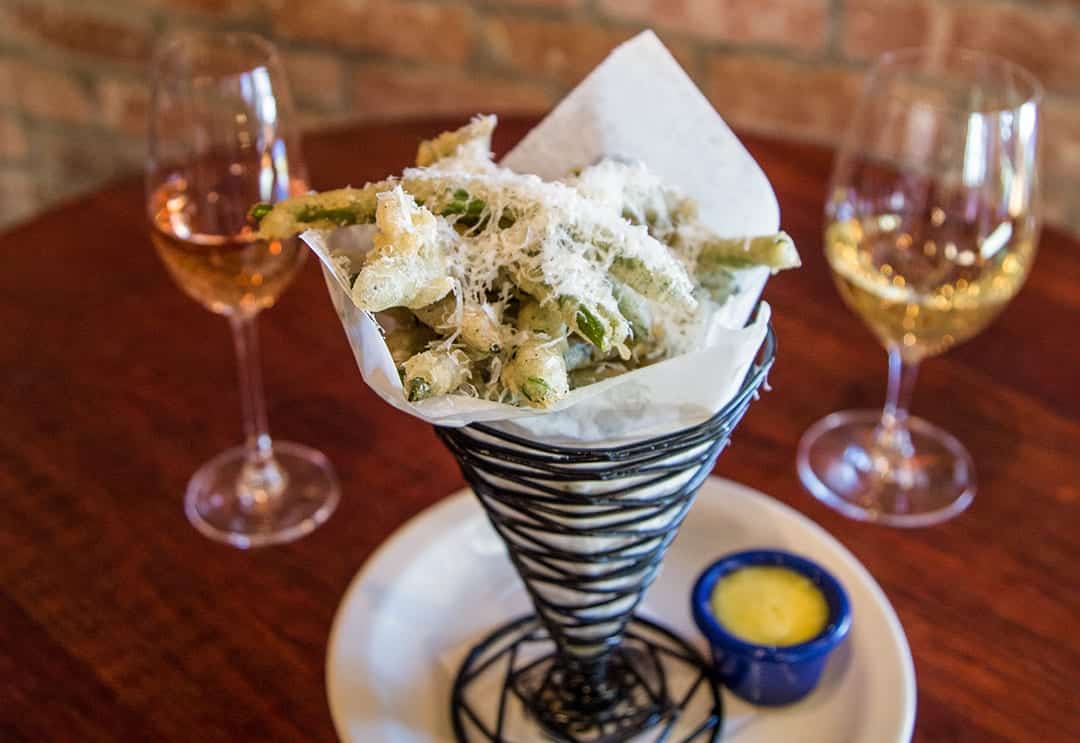 At 900 Wall, with 180 seats, including a bar that stretches the length of the first of two levels, the experience can be as bubbly as a vintage champagne or low-key and intimate, depending on where you request to be and when you land there. Every spot, though, offers a place to share a range of surprising flavors and heady libations.
Try the tempura green beans with a classic aioli of egg yolk, garlic, olive oil, salt, pepper, Dijon mustard and a dash of lemon. Sip a bright, sparkling Domaine Patrice Colin Pineau d'Aunis, with a spicy, crisp, light, fruity character.
Return from France to the Pacific Northwest, with six oysters along with six large, wild shrimp from the Gulf of Mexico. They arrive on a two-tier stand of beds of crushed ice with lemon, mignonette and cocktail sauce.
Depending on the varieties of oysters that are freshest at the time, the taste may range from a sweet salinity to notes of clam, which Chef Cliff Eslinger recalls from growing up on the East Coast.
"The flavor profiles are broad," he said. "The Olympias are almost like sucking on a penny, there's such a potent mineral note."
The white shrimp offer a sweetness and texture that are better than the many that Eslinger's team has tried. "Side by side, there's a stark difference," he said, adding that in addition to taste, he supports sustainable agriculture whenever possible.
Sip a glass of Chateau de Breze brut rosé with it. Like your date or group of girlfriends, it may be pretty, pink and sparkling, but it also has a quiet strength. It's dry, not sweet, with full, structured fruit and tannins—a perfect companion to the dish, particularly the shrimp, said Eric Adams, lead server.
The 2017 Arregi 2017 Txakolina (pronounced cha-co-leena) from Spain offers great acidity and minerality that ties into the oysters' flavor profile.
"It is my favorite white wine, period," said Adams. "I take it to sushi all the time. It's lighter in alcohol, slightly sparkling, with an understated elegance that goes with oysters and delicate dishes such as ahi tuna or carpaccio. I can't think of anything better."