Is there anything original to say about Sisters anymore? The views are stunning. The food scene is producing some of the most delicious bites on this side of the Cascades (check some of them out in our online dining guide). There are seemingly infinite trails and lakes to explore within a half-hour drive of town. With the addition of Laird Superfoods' headquarters and manufacturing, the town is building a local economy that can withstand tourism boom and busts. So why don't we all live there already?
Judging by the real estate market this year, it seems we might all be trying to.
Since bottoming out in 2011, the real estate values in Sisters have continued to climb at a rate on pace with the rest of Central Oregon. In 2015, the median home value was around $300,000. Today, it's almost $500,000, according to Zillow. Real estate broker Jennifer McCrystal described the current Sisters real estate scene as "very active."
She answered a few questions over the phone while she was attending a home inspection in Pine Meadow Village, a planned community in Sisters.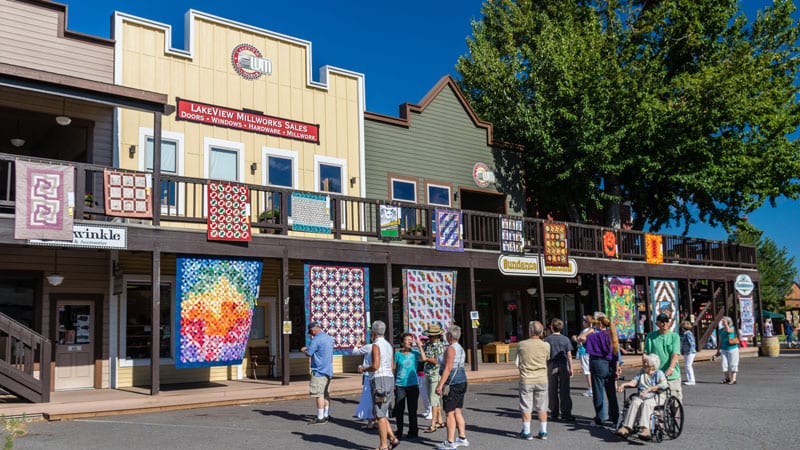 "Houses are going so fast," she said. A townhome that was listed at just under $300,000 and a home in the Village at Cold Springs valued at $360,000 both had immediate offers over asking price. The rush for home buyers in Sisters wasn't anything new before COVID-19, but the urge to find a home with more space, potentially an office, and a smaller town with more outdoor recreation led a lot of buyers to the town more recently.
"What I'm finding is, I have a lot of clients who are wanting to retire in the next few years, and instead have made the decision to do so now," she said. "They're coming from the [Willamette] Valley, San Francisco and Portland."
Some may recognize McCrystal as the former owner of the Cottonwood Cafe (previously known as Jen's Garden). She recently sold the café and transitioned full-time to real estate.
"When I moved here fourteen years ago it was a retirement community," she said. "Now, it's much more developed. Neighborhoods are filling in. Now there are kids around town … It's definitely changing the face of Sisters."
All those changes are good news for the town, with a population climbing toward 3,000. Annual events like the Sisters Rodeo, Sisters Outdoor Quilt Show and Sisters Folk Festival have kept a steady stream of tourists visiting town, but with more people calling it home year-round, local businesses don't have to rely on the summer months to make their income.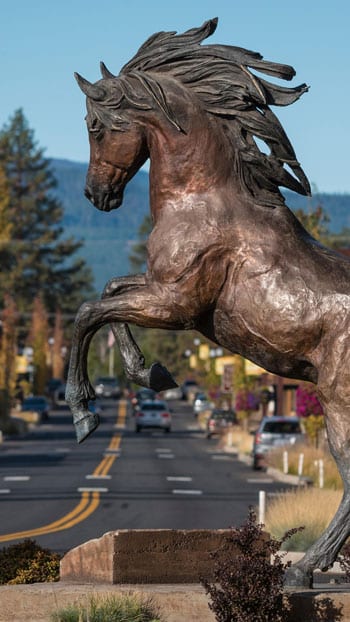 Ken Merrill is one of the small business owners in Sisters that has seen the growth firsthand. His studio and storefront, Canyon Creek Pottery, is located off of the main highway that cuts through downtown Sisters. He's been a resident since 1998 and opened his pottery business in 2002. "For the most part it's all been pretty good change," Merrill said. "New businesses, new buildings. It seems like the city has progressed with the growth pretty well."
The growth also brought better trail maintenance, more restaurants and more foot traffic to his store. "We're getting more families coming here," he said. "It's a cool mix of people. There's lots of stuff going on all the time."
One of the new businesses, Laird Superfoods, has based its manufacturing in Sisters, and is poised for even more growth. In April, the plant-based superfood creator received $10 million in venture capital to increase its operations. The company employs more than 100 people.
The locally owned businesses, the new restaurants and the growing neighborhoods are all well and good, but there's still really one factor that pulls people in and makes them want to settle down here.
"It's just the beauty of Sisters," Merrill said. "We're located in a place with views of the mountains and the trails and the creeks and the lakes. I see it in my gallery—everyone is talking about wanting to live here. They come here and they're like, 'I really want to move here.' We feel fortunate to live here, especially in the times we're in."
---
Editor's Note: The article was originally published in October 2020. Click here to read more about SISTERS, OREGON.