Photo Courtesy of the Pendleton Roundup, Mikal Wright
For many of us, the word "Pendleton" instantly conjures thoughts of rodeo, fine wool and whiskey. This is justifiably so, with those three things alone drawing visitors from far and wide. Yet there are some tantalizing new places to visit alongside the tried and true offerings that warrant a weekend trip, whether for the first time or for a return visit.
The Pendleton Round-Up may be an initial lure for good reason. This traditional event is celebrating its 112th year in September 2022. First-time visitors often choose to take a peek at the textile operation on a Pendleton Woolen Mill Tour. However, for a different look at local tradition, the nonprofit Underground Pendleton Tour has been providing guests with outstanding infotainment since 1989. Passionate and well-trained guides lead groups through the Shamrock Cardroom, Hop Sing's Chinese Laundry, a Prohibition-era cardroom, the Empire Ice Cream Parlor and through the tunnels beneath the sidewalks to the Empire Meat Market—among other historic spots including former bordellos. The after-hours bordello tour starts from the Shamrock Cardroom bar and is definitely adults only.
Then, venture beyond whiskey to explore the Prodigal Son Brewery and Pub, Pendleton's first craft brewery. This is a stop for those who enjoy having a different "artisan" experience when visiting a new town. Prodigal Son produces an array of beers from golden ales and reds to porters and stouts. If not everyone in the group is a beer fan, there's also a cocktail bar and a full menu of elevated pub grub. For wine aficionados, the U.S. Army veteran-owned Cerebella Winery produces a number of delightful varietals that are currently poured regularly at its downtown tasting room, and a larger facility is in the works.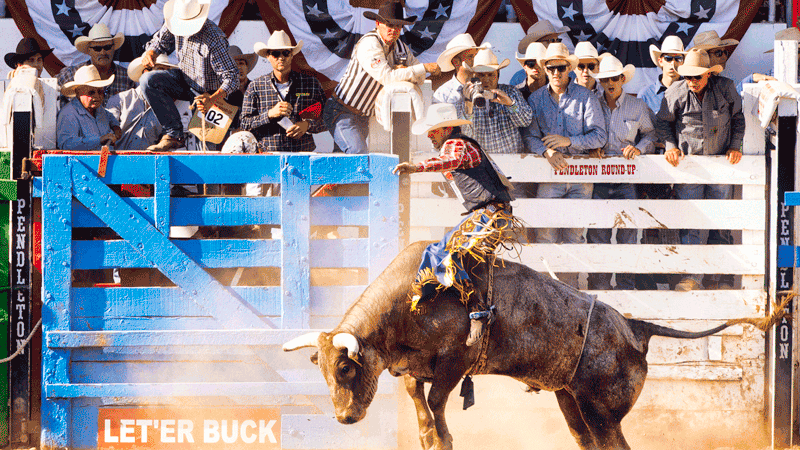 When it comes to food and drink, there is a time-tested trifecta starting with Virgil's At Cimmiyotti's. This landmark restaurant is a living, breathing incarnation of old-school style. Its steaks, seafood, classic cocktails and ambiance give it the feeling it might have been worthy as a Rat Pack mainstay. Kitty-corner from Virgil's is the Hamley Steakhouse & Saloon. With wooden walls, bar and ceiling, big steaks and historic artifacts throughout, it's a place that exudes "Pendleton" from every corner. For a proper fitting of Western wear, the Hamley & Co. Western Store touches shoulders with the steakhouse and is the place to go. Then, look out the Hamley saloon door to see the iconic Rainbow Cafe. Equal parts dive bar, greasy spoon and birthplace of countless questionable late-night decisions, the Rainbow Cafe is an institution. Founded in 1883, it's one of the oldest taverns in Oregon. Here, just as many people are beginning their day as there are folks ending it, no matter what time a visitor walks through the door.
A number of newer establishments have cropped up in recent years to complement the old guard, including Great Pacific, located in the old Masonic Lodge. It's a casual spot for American eats that provides well-executed sandwiches, pizzas and appetizers, along with a litany of craft cocktails and local beer options. Just down the road, Eden's Kitchen boasts of their, "heavenly breads, wicked sandwiches." They aren't lying. In fact, they should work a word in there about their transcendent soups.
Home base is important. One of the finest lodgings in town is still the Pendleton House Historic Inn Bed & Breakfast. Elegance and attention to detail flow through every room of the converted Italian Renaissance-style home. This pink-colored palace on Main Street has been owned and operated by Tracy Bosen and Kevin Michel for the better part of a decade now, and is an institution. The gourmet breakfast is arguably one of the best in Eastern Oregon, so don't check out early. 
New since July 2022 is the MotoLodge Pendleton. The former 1950s motor-lodge motel has been fully renovated into a forty-room boutique affair that celebrates America's open-road heritage. All of the vintage road trip charm still lives in the bones of the MotoLodge, but with the benefit of some much-appreciated modern touches including the Pendleton Whisky barrel sauna next to a heated pool and spa. Visitors are offered a pet wash station, on-demand mobile bike/vehicle wash, free parking and free lobby coffee in the morning.
Pendleton has changed to some degree with the shifting currents of time. It has managed to keep a finger on the pulse of what's new while simultaneously keeping its feet firmly planted in tradition, and it is worth more than one look.
Stay
The converted Italian Renaissance-style home is a pink palace with gracious hosts.
This former 1950s motor-lodge motel has been fully renovated into a forty-room boutique affair that celebrates the American road-trip heritage.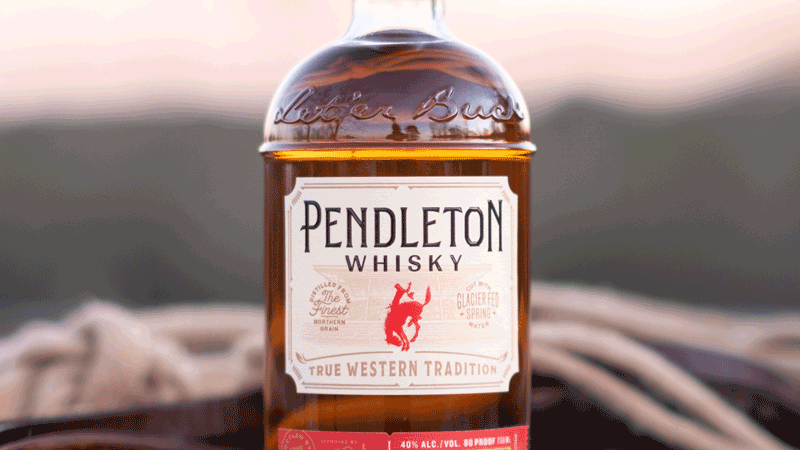 Experience
Occurs in September every year. Since 1910, the Round-Up is one of the largest rodeos in the northwestern United States.
Guided tours provide a glimpse at the mill's process—from the dyeing of wool to the finishing of products.
Explore tunnels underneath the city and some infamous history on a variety of tours.
Whether working cowboys or western wear enthusiasts, visitors have been outfitted at Hamley's since 1883.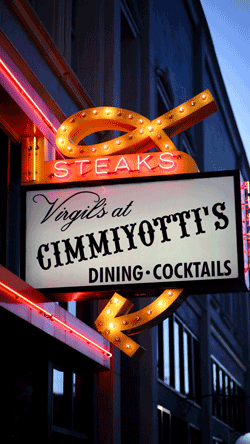 Eat
Find steaks, seafood, classic cocktails and an ambiance worthy of being a Rat Pack mainstay.
From its old wooden bar to the big steaks and historic artifacts throughout, this steakhouse and watering hole exudes "Pendleton" from every corner.
An old-school cowboy diner and bar that serves character as well as history—it's one of the oldest taverns in Oregon.
A casual spot for American food, craft cocktails and local beer options.
Lunch is memorable when breads are homemade and soup is made from scratch.  
Drink
Sipping chocolate and wine makes a tasty pair.  Alexanders.biz
Pendleton Whisky was created in 2003 as a homage to the spirit of the American cowboy and to the Round-Up. While it is distilled in Canada (therefore, spelled whisky not as American whiskey) the drink was named for, and is now synonymous with, Pendleton. pendletonwhisky.com
Pendleton's first craft brewery creates award-winning beer on-site.
---