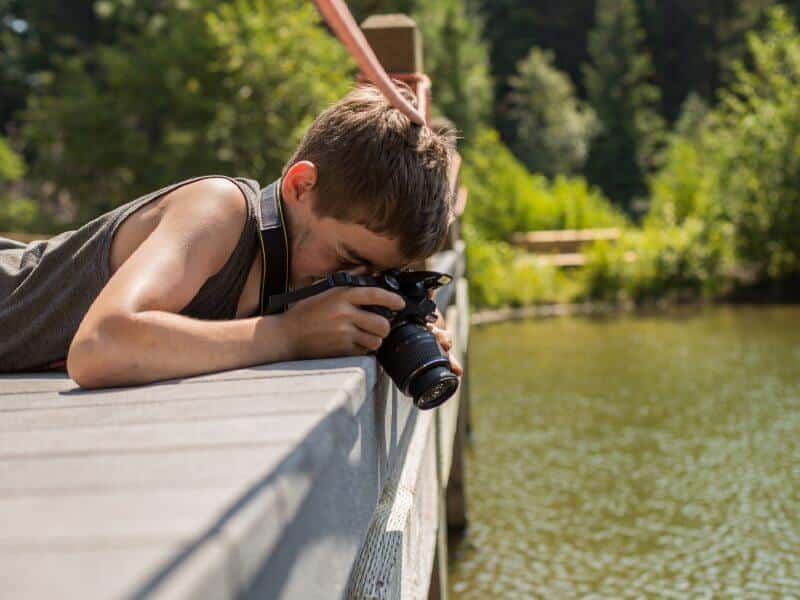 Transforming by means of creativity.
Caldera is many things. An arts camp for underserved youth. An environmental organization focused on youth development. A program that nurtures adult artists. The organization puts in place people and processes to transform human beings in mysterious and impressive ways. At the end of the day, one could argue that Caldera might be akin to alchemy.
Caldera was originally created in 1996 as a program to bring together limited-opportunity kids from both the city and the country to make art. It seemed simple. A fun summer camp with music, drawing and writing, as well as hiking, canoeing and campfires.
But the alchemy started immediately. Kids found out they were artists. They realized they could use creativity to solve life problems. And they were transformed.
Now in its twentieth year, Caldera's Youth Program has been named one of the top fifty youth development organizations in the United States by the President's Committee on the Arts and Humanities. Last year it was one of the top twelve programs honored at the White House. Today, Caldera works with twelve partner middle schools in Portland and Central Oregon, offering art and nature programs to 430 middle and high school youth, as well as providing year-round mentoring and camps to at-risk kids.
Realizing that grownups could use a little alchemy, too, Caldera opened up its doors during the winter to adult artists and creative thinkers. These artists now work onsite for month-long residencies as part of an Artist in Residence program.
The natural next step of the alchemical process was to blend the Caldera Youth Programs and the Artist in Residence programs.
"It's our belief that by having the youth work with a variety of talented adult artists, committed environmental stewards, and caring mentors, they are introduced to a variety of ways in which creativity can be expressed, which will encourage their own creativity and help them grow," said Elia Unverzagt, communications director for Caldera. "They see value in expressing their own creativity and unique voices, and become able to imagine a new set of possibilities for their lives."
Artists in Residence work with kids at every level. Youths may be invited on studio tours, interview artists, or participate in workshops. Some artists come back to teach at Camp Caldera during the summers, finding that collaboration with another generation can be generative and, thus, transformative.
At the end of the day, the alchemy Caldera offers happens by using creativity of all sorts to facilitate a deeper sense of self and possibly a greater humanity in both children and adults. ‒Katrina Hays
Get Involved
Caldera Arts Center
31500 Blue Lake Drive
Sisters, OR 97759
541.595.0956
calderaarts.org
Learn how you can volunteer and help with special events, youth programs and administrative projects. caldera@calderaarts.org