Anjou Spa, a local spa in Bend, found itself in a pinch when the building it was in burned down last September. Over a year later, owner Jenna Walden and her team have reinvented the spa as it rises from the ashes in a new location.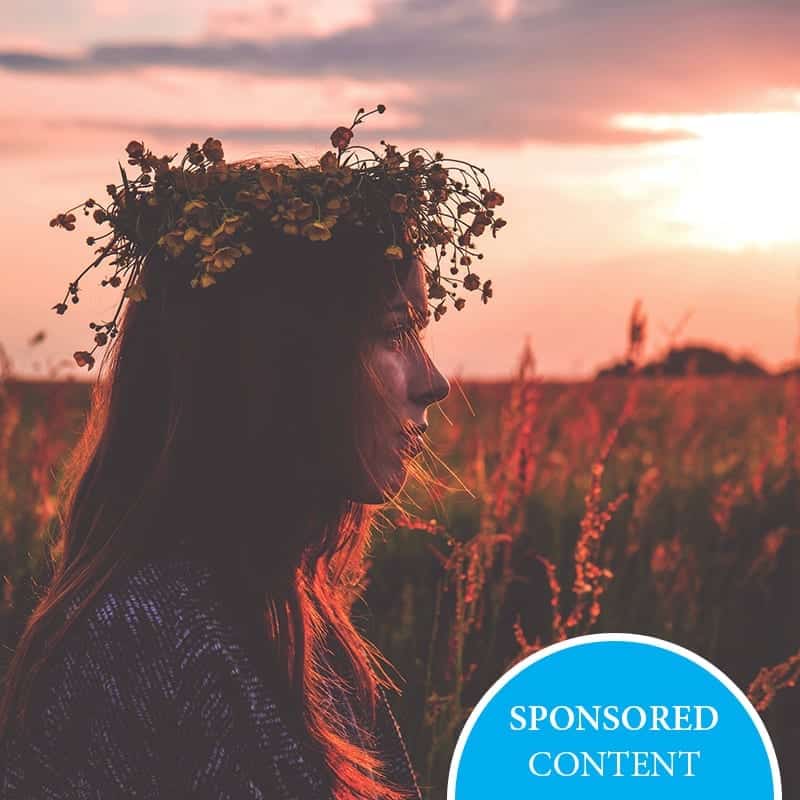 Jenna Walden was stunned when Anjou Spa was destroyed in a fire last September. With seven years of ownership under her belt, a natural disaster was one thing the seasoned entrepreneur hadn't expected.
Walden, who has a background in architecture and real estate development, soon came to view the tragedy as an opportunity. "We did some soul searching," said Walden. "Managing the day-to-day operations of a business that was open seven days a week meant that we never had the time to dive deep. Once the shock wore off, we had the chance to rethink everything."
The former location just east of downtown, said Jacqueline Smith, PR representative for Anjou, had never been entirely ideal. "Parking and visibility were challenges," she said. It was immediately clear that fire wouldn't be the end of Anjou's story. By November, Anjou had taken up residence in a temporary location, a vacation rental house on Bend's west side. Then the decision-making began around a permanent home for Anjou. Rebuilding meant rethinking everything from locale and floorplan to paint, spa slippers and service menu. It was a chance to recreate Anjou with an eye toward creating a premium experience for clients.
When a new-construction space at the base of college hill on Bend's west side became available, Walden took it. The advantages were clear: Anjou could be designed from the studs up, in the heart of a flourishing neighborhood near the homes of many of the spa's local client base.
"We thought a lot about what kind of Bend spa we are, how do we fit in this place that is popular and trending," said Walden. Rather than go for busy centers like downtown or the Old Mill District, Walden chose calmer, more accessible digs that where locals and visitors alike would feel welcome. The new location "is a restful space between the west side and NorthWest Crossing," she said. "We are of course open to the tourist population, but the core of our clientele is local. We wanted to cater to that."
Rethought, too, were Anjou's guiding principles. "We'd always been Bend's green spa and organic spa," explained Smith. "Now was a chance to re-own that and to challenge ourselves to do it even better." Anjou re-committed to organic products, including Eminence Organics, a line out of Hungary so pure that its products are edible, for treatments. But "organic" didn't stop with cosmetic products—the filter was applied to everything the spa would need to operate, from brochure paper to spa robes. "Local" was the secondary filter applied, leading Walden to round out the spa's offerings and accoutrements with Oregon-made items. "We embraced the makers," said Walden. "There are so many artisans and artists working in Bend."
Place and philosophy in order, now it was on to the design. Walden drew on her past experience in architecture and real estate design to reimagine Anjou. "I like to create a backstory for each project," she said. "It helps me focus." For the new Anjou, the backstory was rooted in Bend's past. Walden imagined a family living on the western frontier around 1910, creating wealth from timber and ranching. Eventually, that family moves to town and builds a home. What would it look like?
Walden said, "Our style is Edwardian with high ceilings and rustic touches. It's a modern aesthetic accented with materials of the region, like Ponderosa pine, Douglas fir, and volcanic rock." Entering the spa will feel like entering someone's home. The lobby has slate floors, natural light and casual seating. "The relaxation room is a formal space, with a fireplace. Colors are warm and light low. The couple's treatment room is lush, like a master bedroom, with nice touches like crystal lamps." The overall feeling is welcoming and true to place. "We're a friend recommending to people—this is how you can relax in a way that is unique to this place."
An amenity that the old Anjou didn't have but that is sure to be a hit is the sand room, or Korean sauna. Six inches of sand sits over a floor with radiant heating. The room has infrared heaters with a starry night LED light show installed overhead. "It's a great place to stretch, relax and meditate," said Smith. At 140 degrees, the sand room is cooler than a traditional Swedish sauna, but because it's lit with infrared heat lamps, the heat warms the body directly, instead of the air. "It's a great place to heat up your body before a treatment," explained Walden.
Anjou is set to open in early October, just over a year after the devastating fire. The fire may be in the past, a lingering catalyst to the new amazing Anjou, but Walden doesn't intend for it to be forgotten. Purposeful touches throughout the spa will remind guests—and staff who stuck with Walden through the rebuild process—of Anjou's origin story. The lobby is accentuated with wood that has been charred and lacquered, in a Japanese process called shou sugi ban. Explained Walden, "Plants will emerge from this charred wood, representing what we've been through. Fire brings life; even devastation can make us stronger."