An evening at Ariana is like being at a convivial party at the home of friends—ones who serve eclectic, seasonal dishes inspired by their Italian and Colombian roots, that is.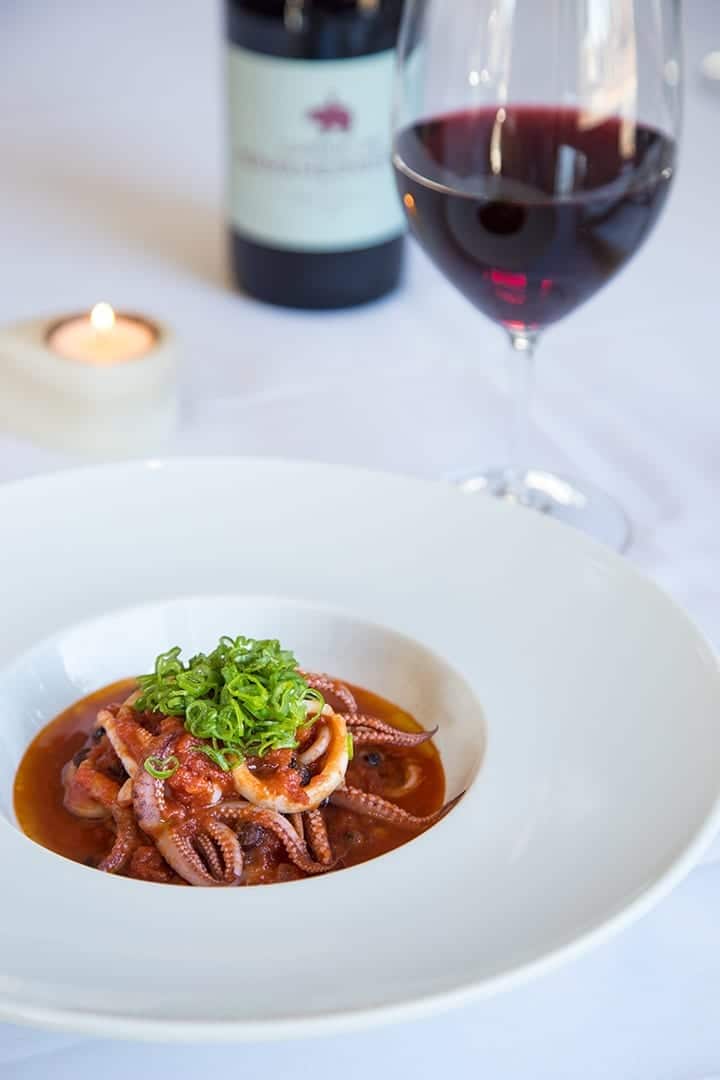 Start with an appetizer that Ariana Restaurant co-owners and chefs Ariana and Andres Fernandez discovered in New York City in 2014, when they were invited to cook a dinner at the prestigious James Beard House.
During the trip at The Spotted Pig restaurant, they ordered gnudi, a ricotta ravioli of sorts, but one that's practically "nude," with a fine, delicate layer veiling the cheese rather than encasing it in a pasta shell. The husband-and-wife team adapted the recipe, creating a gluten-free version using rice and tapioca flour.
"We did that purposefully, because many of our clients are gluten-free," said Ariana.
They strain luscious, whole-milk ricotta overnight, form it into small, meatball-size balls, roll it in the non-wheat flour mixture, and allow a thin exterior layer to form overnight. They cook them like ravioli and serve them with brown butter and fried sage. Pair it with a glass of 2017 Bethel Heights pinot gris, from Eola-Amity Hills in the Willamette Valley. Not your typical pinot gris, it's made in an Alsatian style.
"In other words, the wine is bone-dry," said sommelier Brett Larson. "Most Oregon pinot gris maintain a noticeable amount of residual sugar."
With notes of green apple, pear, and wet stone, this light-to-medium bodied wine's racy acidity balances the richness of the dish.
Next, try the Sicilian-style calamari, a menu mainstay in honor of Ariana's family heritage. Andres created the salty-sweet recipe, simmering the tender squid with tomato, chiles, capers, currants, and serving it with fregola, tiny, toasted balls of semolina pasta. Savor it with a 2016 Bodega Bernabeleva garnacha, Camino de Navaherreros, from a vineyard on the eastern edge of mountains west of Madrid.
The cool nights at higher elevation prompt good acidity, and notes of raspberry and rhubarb plays against the tomato sauce. Light-to-medium bodied, with very little tannin structure, it allows the salty-sweet flavor of the calamari to reveal itself.