Tucked off the highway in quiet Tumalo, Kelly Roark is busy fermenting ciders that intrigue Central Oregon palates while impressing festival judges. From inspired years collecting and hand-pressing windfall apples in Bend, to building his own eco-friendly cidery and releasing the first kegs in 2016, to adding stainless steel fermenters and a bottling line last summer, Roark and business partner Jeff Bennett are carving out a dry cider niche in Oregon.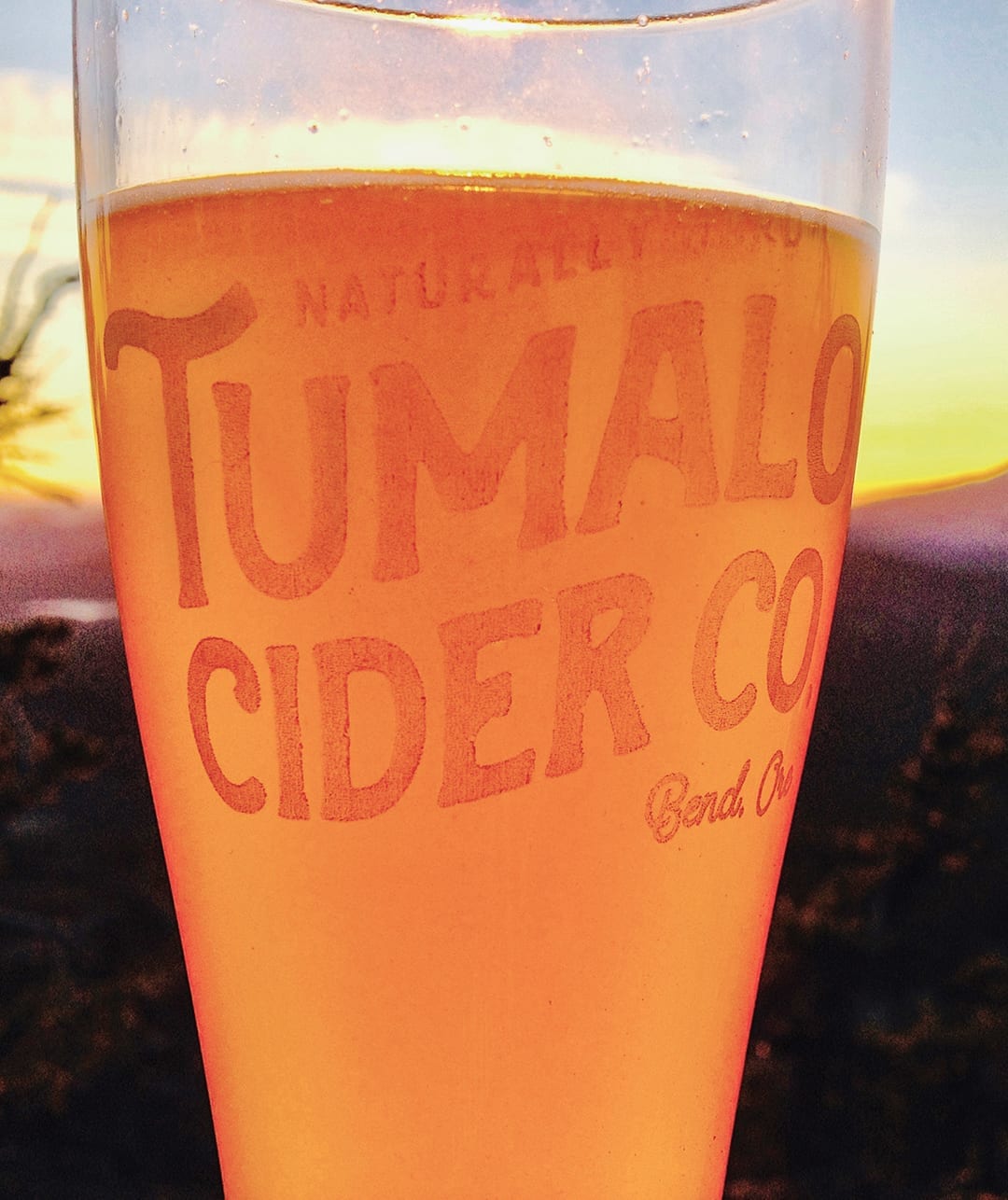 The growth of their Tumalo Cider Company over the last few years has developed as naturally and destined as a volunteer apple tree. Location proved crucial. Roark sources his custom pre-blended apple juice from orchards in Hood River and Yakima, and buys heirloom varieties from Salem—all an easy truck ride away. Distribution now reaches Portland, but Central Oregon remains Tumalo Cider Company's priority.
"The people of Bend are the people who created us," said Roark, surrounded by shiny fermentation tanks in the compact, clean cidery that family and friends helped construct. "In a way, they steered our flavor toward a drier cider. Bend's support has been priceless."
Tumalo Cider Company labels up to six different ciders at a time, including an unfiltered Farmhouse series and a few seasonals, like Alpenglow, which won the People's Choice award at the 2016 Central Oregon Winter Beer Festival, beating out all the beers. Their latest seasonal, Winter Perry, took the same award in 2017.
For now, Roark crafts and bottles Tumalo Cider by hand, but a spacious tasting room and expanded production in Tumalo, plus cans for the outdoorsy Bend lifestyle, are in the plans. Part of Roark's successful recipe stems from his appreciation of the apple's myriad varieties and its seasonal differences and from his upbringing in the Willamette Valley's wine country.
"Cider brings together that holistic kind of feeling. It comes from a tree, you can process it, and then you have this juice and cider, and the work was worth it." A sip of vibrant, golden green, blossom-perfumed Tumalo Dry Cider deliciously proves Roark's point.