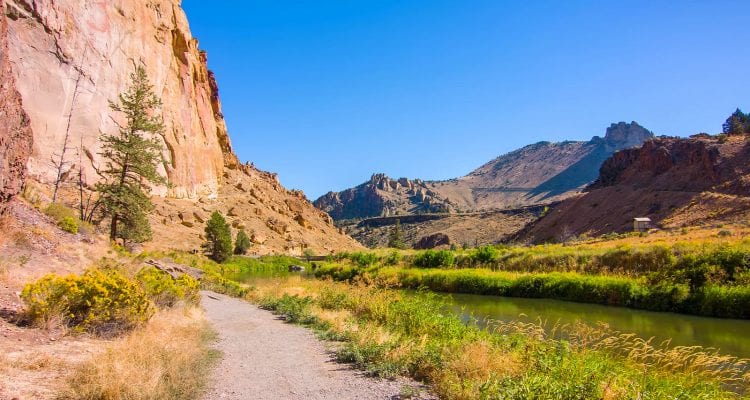 With social distancing guidelines in effect and a limited capacity for all social gatherings, Oregonians are opting to spend more time in nature. Central Oregonians are widely known as a nature loving bunch, but this sudden uptick of usage of our national and state parks and public lands has created some concerns about littering and land management for locals.
These concerns however are shared across the nation, and even the world. International news outlets like the BBC are reporting that littering and general waste management have both become growing issues in places that have seen increased traffic due to COVID-19. Plus, the U.S Forest Service has reported that they are seeing an increase in land abuse related to off-roading and the destruction of natural habitat in the Deschutes National Forest and other nearby areas.
To many Oregonians, news like this creates concern that our natural bounty of parks and forests are not being taken care of or respected. To keep educated and accountable while frequenting public lands, consider following the ideas behind Travel Oregon's new Take Care Out There campaign.
The campaign runs on three main tenets: prepare, care, and connect.
To prepare, the campaign recommends a boy scout like attitude: plan ahead for varying scenarios that could include anything from extreme weather conditions and injury, to the park bathroom being not stocked or open, which is actually the case in many parks now. Don't forget to tell someone at home where you are going, and try to keep some extra cash in your pocket to pay for park fees that help keep our land pristine.
To care for our parks, you should stay on marked trails, keep a distance from wildlife for your own safety and theirs, and please only take with you what you brought on the trip. This includes trash, and the campaign emphasizes this point: always take all of the trash that you create, and keep our natural land natural. Not only will this maintain the cleanliness of our parks, but it will also decrease the likelihood of human-caused forest fires.
Lastly, try to connect with yourself, the land, and the people who keep it clean. Follow the rules, but remember to enjoy yourself and to appreciate the incredible natural beauty that we all share. Be polite and greet fellow adventurers and the park staff, but remember to keep a mask handy for any interactions. Always remember to spread goodwill and support your local community. Tell people about the good time you had, and help others create relationships with nature and the rest of their community.
It's on all of our shoulders to preserve our natural land, our community and our history. By following these guidelines, we can all work together and keep Oregon amazing. Click here to learn more about the Take Care Out There campaign and how you can help.
Editor's Note: This story was originally published in September, 2020.