Axiology is not just lip service.
Like many great entrepreneur stories, Ericka Rodriguez's started at home. Specifically, in her kitchen. Over the last four years, what began as a passion project for natural and organic lipstick has grown into Axiology, a nationally distributed product on the path to becoming a full makeup line. Even more impressive, its impact reaches far beyond Central Oregon.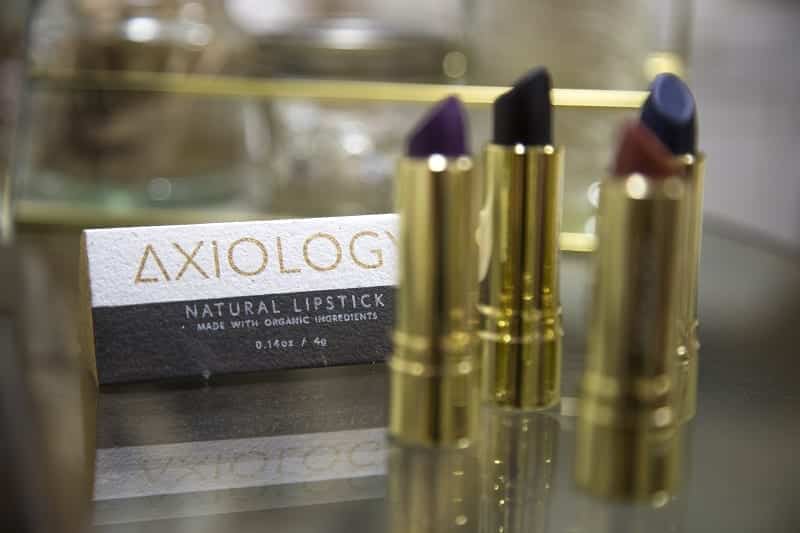 Rodriguez, 30, graduated from California Polytechnic State University with a business degree in 2009. She was working odd jobs before taking the leap to start her own business.
"It was a dream to have my own business, but when I started [making lipstick] I didn't know this was it," said Rodriguez during an interview at her Southeast Bend studio. In 2012, she started making her own lipstick with organic and natural ingredients, developing recipes in her kitchen. "I just became obsessive about it and I was wearing it for me, and then slowly but surely along the way I thought, 'Oh, was this it?'"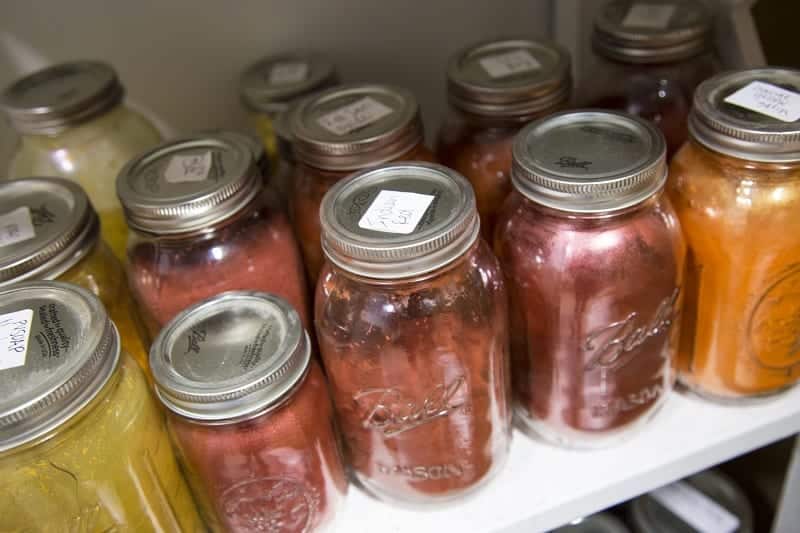 Rodriguez has practiced a vegan diet since she was a teenager, and is also dedicated to using beauty products that are vegan, cruelty-free, natural and organic. Products that check all those boxes are hard to find in the beauty business.
"I not only wanted something vegan, I wanted something that was cool and hip and represented who I was," said Rodriguez. "I found that a lot of the natural vegan products either didn't perform well—like left my lips feeling really cakey—or I wasn't happy with the ingredients, or they didn't have the color selection."
Building the business took Rodriguez from Brooklyn to Bali and, finally, Bend. She spent six months in Bali, an international hub for startups and entrepreneurs. While living there, she stumbled upon a packaging solution in a female-owned company specializing in recycled paper products. The factory employs mainly female workers, and is focused on making the packaging with sustainable practices.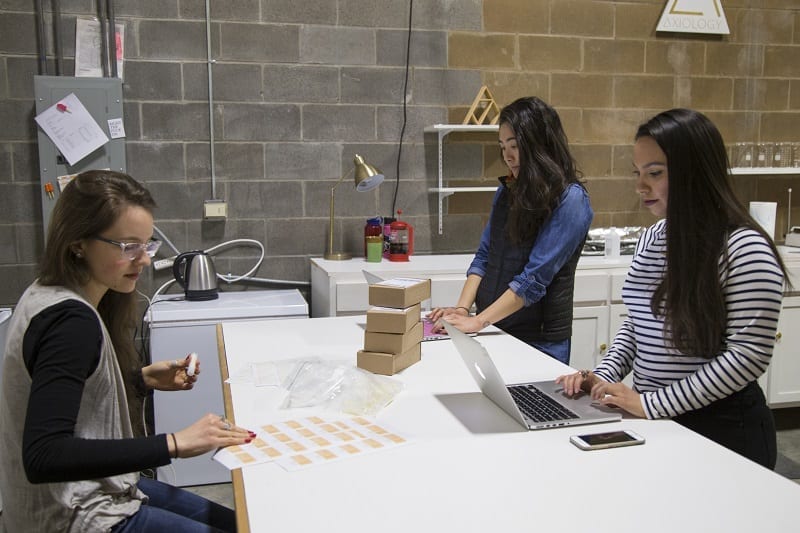 "Everything we do is with intention," said Rodriguez. "Everything that we do should have an ethical standpoint behind it. We try to be a very ethical company."
Rodriguez moved to Bend in 2014, and Axiology quickly outgrew her kitchen. She worked out of Willow Lane, an artist's co-working space, until moving to her own studio in the industrial district. Today, the Axiology team remains small, with two other full-time employees who make and package the lipstick by hand, but it won't stay that way for long. Axiology has recently caught the attention of Free People and Sephora, and Rodriguez is figuring out how to increase production while keeping the company true to its roots.
"I stand strong in the fact that the product has to come first," said Rodriguez. "There's all these ethical bonuses that come along with purchasing our product, but I think that for us to be attainable and reach the mass market, the product has to stand alone"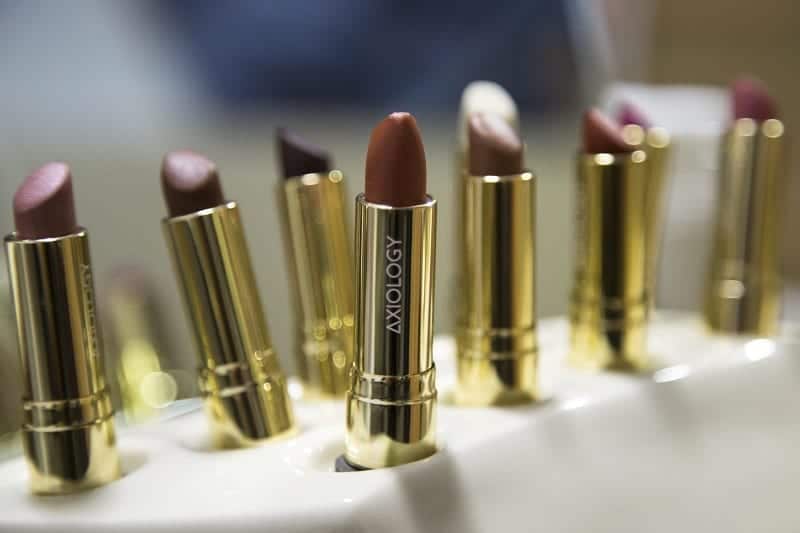 NATURAL INGREDIENTS
Primary lipstick ingredients include avocado, castor seeds, orange, elderberry, coconut, candellila, grapes, vitamin E oil and mineral powder for pigment.
ETHICAL MISSION
Axiology is part of PETA's "Beauty With-out Bunnies" program. A portion of profits is also donated to the Orangutan International Foundation.
GLOBAL IMPACT
The packaging is produced in Bali at a female-owned factory from recycled paper products that might otherwise end up in a landfill, or in the country's water