Sometimes when there's a product we wish existed, but can't find, we settle for less. But what if it's for something as personal as your skin? For four Bend beauty and skincare businesses, a lack of natural offerings led to innovation.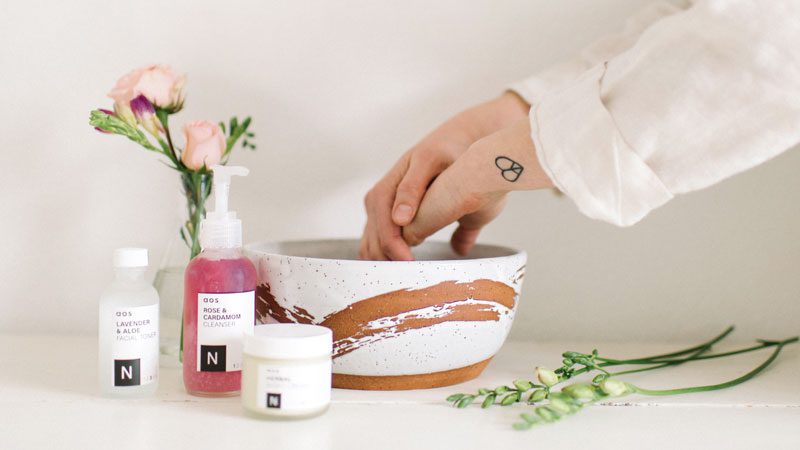 Forbes estimates the beauty industry is a more than $500 billion business worldwide. The skincare industry is growing too, expected to be worth more than $200 billion by 2026, according to a report put out by Fortune Business Insights. In huge global industries, how do Bend-based businesses stand out and find success? 
"I think it's a very holistic lifestyle here. People who move here want to get outside of big cities," said Mandy Butera, owner and founder of Wren and Wild, a clean beauty boutique. "You have these people who are not only taking care of their bodies and their families, but they need the right products to put on their skin as well."
Wren and Wild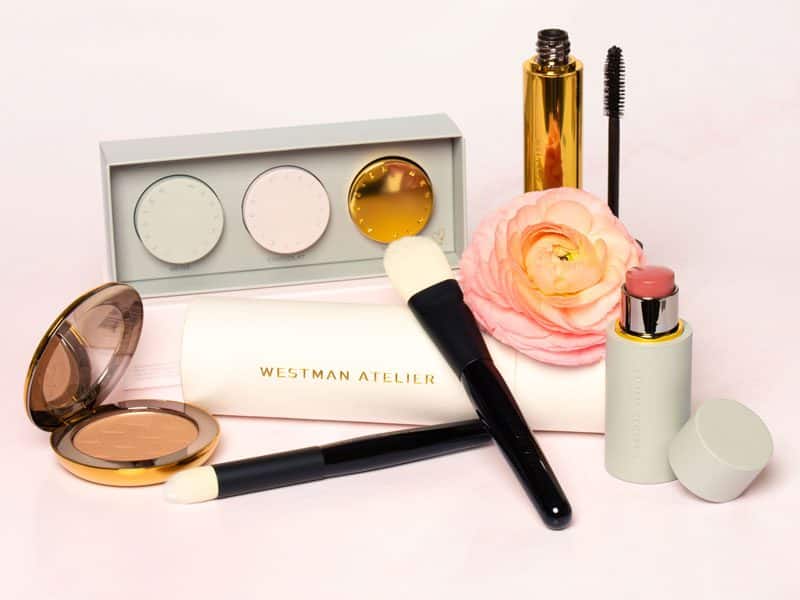 Mandy Butera loved working for Estée Lauder, Clinique and Origins for decades, until discovering more about major brands' product ingredients, some of which consumers question for being harmful. But with long ingredient lists full of complicated names, products can be difficult to research. Butera envisioned connecting people to the clean products she sought. 
"Our goal is to find the best of the best for clean beauty," Butera said, explaining that her company Wren and Wild offers products that involve no animal testing and ingredients that won't harm the skin and body. After starting as a pop-up, Wren and Wild opened its own shop in 2018, doubling its sales from the year before, and doubling again every year since with wildly popular online sales driving numbers up. Wren and Wild curates products in one place where an expert team is excited to connect and consult with customers about their needs. So far, the boutique has sold a collection of clean beauty products, without offering its own brand. But Butera said a product line is in the works—something she's excited but tight-lipped about.
Wren and Wild Clean Beauty | 112 NW Minnesota Avenue | wrenandwild.com
Bend Soap Company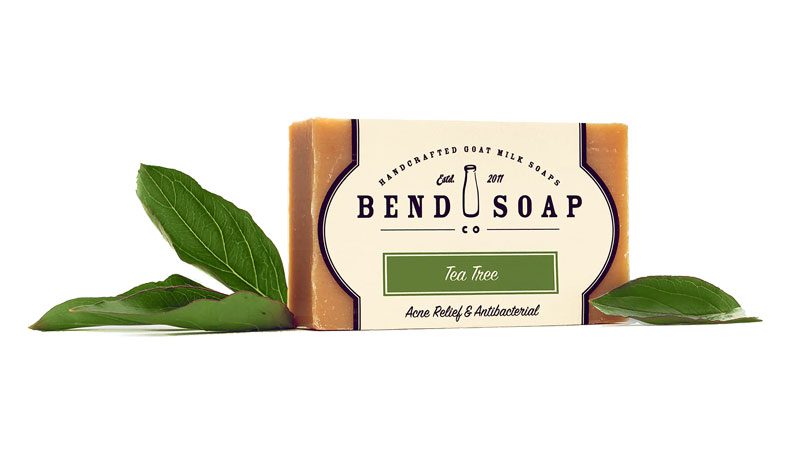 Dwight Johnson and his wife Marilee couldn't bear watching their son suffering from eczema ten years ago. Store products often had ingredients that irritated him even more. Then Johnson learned about goat milk's healing enzymes and began experimenting in his home kitchen. Eventually, he landed on a goat milk soap formula that lathered well, binded to grime and easily rinsed off, leaving his son's skin happy.
Since those humble early days, Bend Soap Company has grown into a $5 million business, with about 75 percent of sales made east of the Rockies. Never growing less than 50 percent year to year, the company has reached up to 100 or 200 percent growth. At the heart of it is still Johnson's team, mixing up all-natural soap batches in Bend with milk from his own goat farm.
Johnson admitted people may ask why Bend would be a skincare or beauty center. "We're not near a harbor. What it comes back to is we enjoy a natural lifestyle. We ended up in Bend because of that. The product we create is a solution to solve a problem." Good solutions, it turns out, work anywhere.
Bend Soap Company | 63257 Nels Anderson Road #110 | bendsoap.com
Angelina Organic Skincare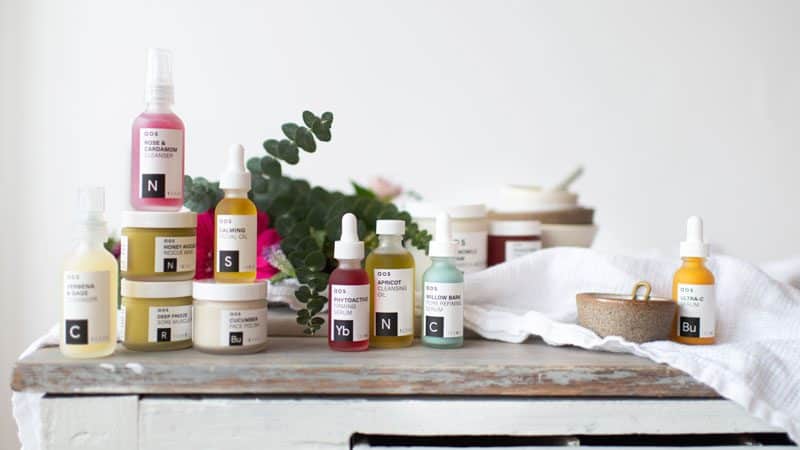 Angelina Swanson had already been studying botany, working in a natural food store's herb department and taking a salve class twenty-eight years ago when she developed cracked heels and hands from her part-time rafting guide gig. Unsatisfied with anything on store shelves, Swanson created her own formula—Skin Doctor Salve, which is still a bestseller today.
It was twenty years ago in Bend that Swanson decided to pursue skincare as a business, starting with a KitchenAid mixer in her log cabin before growing into a "results-driven farm-to-face skincare brand" with a store on NW Bond Street where products are made on-site. 
Swanson is proud of some of the goals Angelina Organic Skincare has hit in the last few years, including matching retirement benefits for employees, offering a month of vacation and free health care; not to mention the vision she holds for her products. "We say 'full circle beauty.' Everything we do in our business has to create more beauty in the world than destruction," Swanson said.
aos Skincare | 838 NW Bond Street | aosskincare.com
Axiology
Ericka Rodriguez initially pursued making lipsticks she wanted—vegan products not tested on animals that wouldn't dry out her lips. Now a planet-first, full-vegan color cosmetic company, Axiology is carried in stores including Ulta and has an international customer base as passionate as Rodriguez is about ingredients. 
Rodriguez started in home kitchens in Brooklyn, then Bali and finally Bend, the perfect place to launch Axiology in 2014. Selling in national stores has been a huge accomplishment but brought with it the challenge of keeping products up to Rodriguez's high standards, something she's determined to do. When large-scale production didn't offer the same attention to detail her team did, Rodriguez quickly took production back to small batches in Bend.
As Axiology transitions from lipsticks to various color cosmetics (the popular balmies launched on Earth Day 2020 can be used on lips, eyes and cheeks), Rodriguez said that trend will continue in 2022, with the launch of a new product like nothing the company has offered before.