---
Worthy Brewing Walk on the Wild Side
---
Beers Made By Walking is a great concept. The recipes are inspired by local agriculture and wild plants seen on hikes in the areas where they are brewed. In addition to Bend, Beers Made By Walking has worked with breweries in the Pacific Northwest and nationwide. For the Central Oregon beers I recognize a lot of the locally used ingredients as plants that grow voluntarily in my own yard.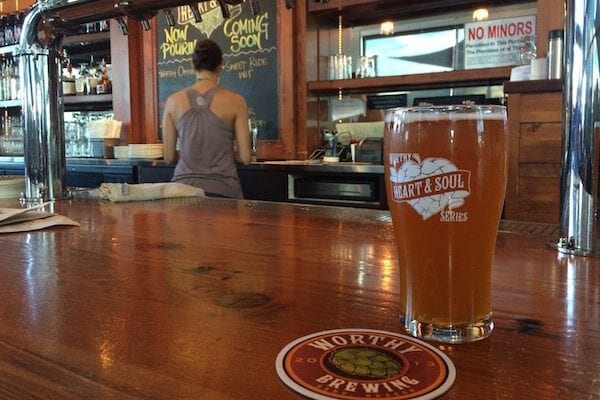 Recently, Worthy Brewing collaborated with the Oregon Natural Desert Association (ONDA) to brew "Walk on the Wild Side" which was inspired by the Central Oregon Badlands. Buckwheat, sage, local honey, and yarrow round out the bill of ingredients. A portion of the proceeds benefit ONDA through the breweries Heart & Soul giving program. I visited Worthy's pub to sample a pint. While it had a slightly grassy flavor, overall I was pretty disappointed with this beer. It didn't have the flavors of sage or yarrow that I expected.
Other Central Oregon breweries have participated but I haven't come across them on tap, yet. Crux Fermentation Project's "Redbarn Farm" was inspired by a hike in the Scout Camp area. It's a red Saison ale with rye, rosehips, and fermented with Brettanomyces. Deschutes Brewery's "Painted Wonder" was inspired by the Painted Hills. This one is an IPA with yarrow and black currant.
Since other areas have a larger number of regional breweries participating, I have hope that the Bend edition will grow in the next few years, offering more daring and interesting beers.
---
Click here to read more about our local food and restaurant scene.