Join a fun bike ride, race along the Deschutes, listen to live music and try lots of beer this weekend in Central Oregon.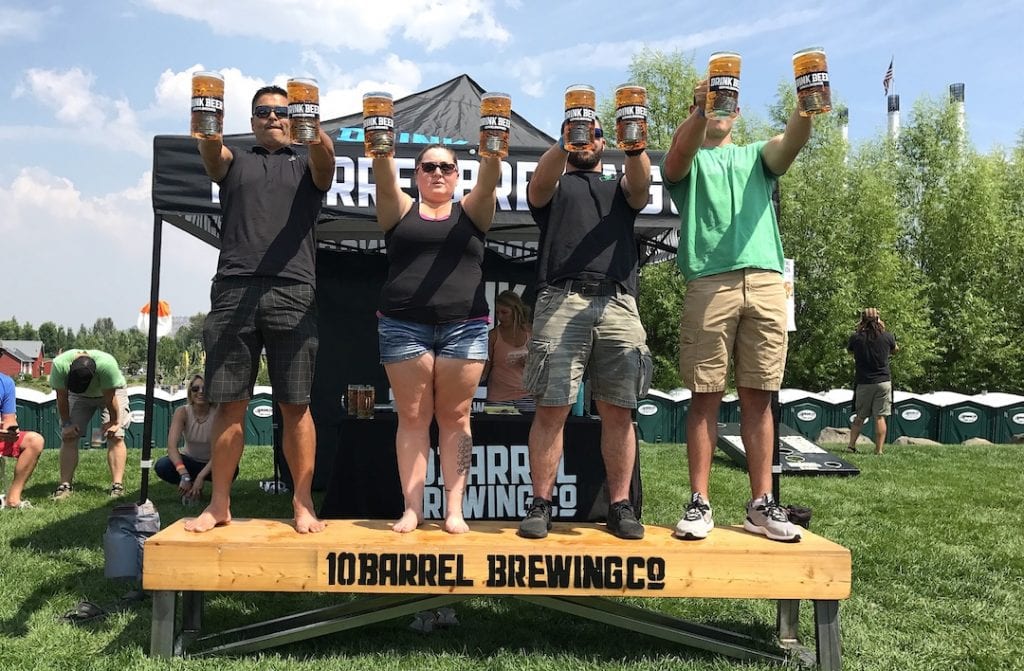 Bend Brewfest
August 16-18 | Bend
Bend Brewfest is one of the largest beer festivals in the region with more than 200 craft brews and ciders on tap. The three-day tasting event and party draws thousands of visitors to town. The event is now in its fifteenth year and donates all the proceeds to local nonprofit organizations. Food carts will also be onsite so you can grab a bite while you're there.
Twilight 5k Run/Walk
August 16 | Bend
The Twilight 5k Run/Walk race begins and ends at the Deschutes Brewery Warehouse. There will be live music and local food at the finish line, as well as a cold pint of Deschutes Brewery's Twilight Ale.
Ochoco Gravel Roubaix
August 18 | Prineville
Part competitive race and part bike tour, the Ochoco Gravel Roubaix is a one-day event that emphasizes camaraderie and a celebration of off-road biking culture. The race begins and ends at the Crook County Fairgrounds in Prineville. The finish line party is free, open to the public, and features food and music.
Bike the Bridges
August 18 | Bend
Pack up the bikes and family and head to the Gear Fix to join the annual Bike the Bridges event. There are three rides to join that will take you and your family on Bend's best biking routes. It all starts and ends at the Gear Fix in the Box Factory, and there will be pizza at the end, as well as beer for the adults.
Live Music
Summer plus concerts plus Bend equals reggae. Rebelution, a popular reggae band, will be in Bend at the Athletic Club of Bend to perform on Wednesday. Five Letter Word will also be playing on Wednesday night at McMenamins. On Saturday, head to Elk Lake early to get a spot to listen to local bluegrass band Moon Mountain Ramblers.