Cross-country or Nordic skiing is a popular sport in Central Oregon. But not every trail or sno-park allows dogs. If you're looking for a new trail to try this winter with your furry friend, here are some great options.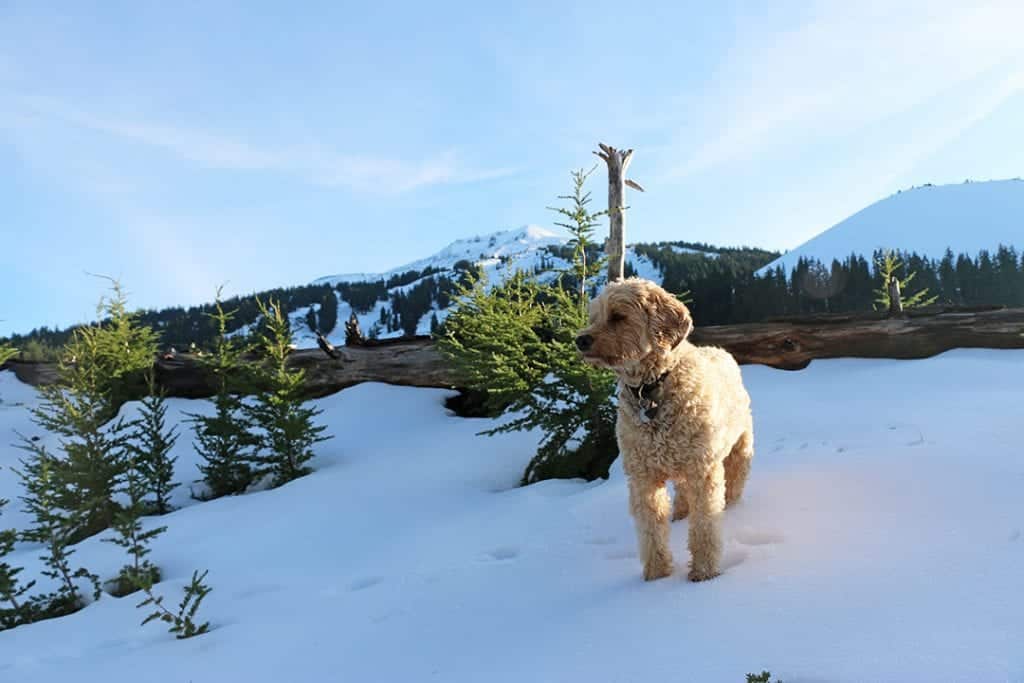 Nordic skiing has a long history in Central Oregon, with the first ski club formed in the early 20th century. There are miles of cross-country trails to explore across the region, but not all of them allow dogs. Since this is Central Oregon, and dogs are even allowed at some breweries, here are some options for where to take your dog cross-country skiing with you. Keep in mind that the Forest Service asks that dogs stay within voice control at all times and that they be leashed when in the sno-park.
Kapka Sno-Park
Near Sunriver off Forest Service Road 45, Kapka Sno-Park is one of the few places where dogs are allowed on the ungroomed cross-country skiing trails. The low-elevation sno-park has limited views, but its also one of the least-trafficked sno-parks in the region, so you and your pooch will have plenty of room to explore. Dogs are allowed at the park, along with snowshoers and snowmobilers, so keep an eye out and share the trails.
Wanoga Sno-Park
One of the first parks off Cascade Lakes Highway in Bend, Wanoga Sno-Park is also one of the most popular. There are designated trails for snowshoeing, Nordic skiing and snowmobiling, and the park is also busy with families who take advantage of the legendary sledding hill. A two-mile cross-country skiing trail, maintained by DogPac, allows dogs and is a popular winter Nordic skiing destination for those that don't want to leave the dogs behind.
Edison Butte Sno-Park
Edison Butte Sno-Park, also off Cascade Lakes Highway, is open to skiers, snowshoers and snowmobilers. There are miles of trails to explore from here, and most will lead to one of two warming huts in the park. Dogs are allowed on the looped network of trails that can keep skiers and dogs busy for hours. Edison Butte is farther up the highway than other popular parks, and you'll probably be sharing the trails with other skiers and their dogs as well.