Mark you calendars for these food and drink festivals that will take place around Central Oregon this spring and summer.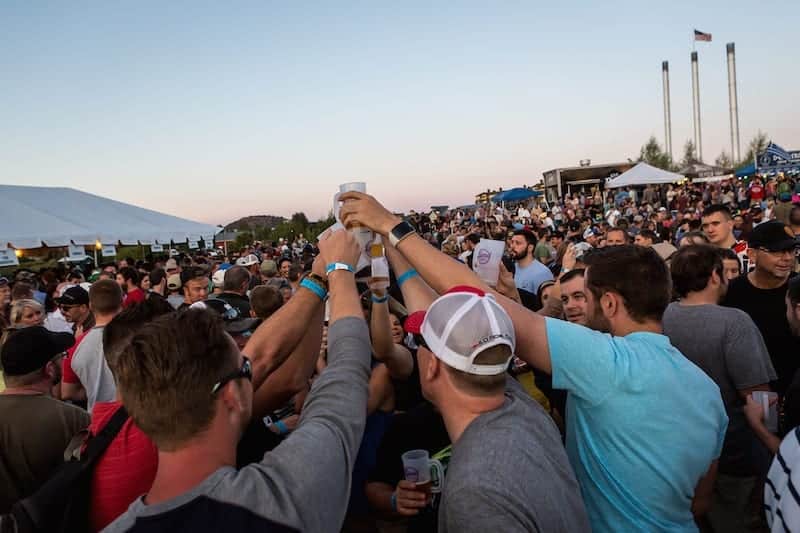 Bite of Bend
When: June 14-16
Where: Downtown Bend
Taste the local bounty of the region at Bite of Bend. The chefs, bartenders, brewers, winemakers and food enthusiasts take over the streets of downtown Bend for three days of culinary delight. There are cooking demonstrations and chef competitions, mixology showcases, local vendors, a family play zone and more.
Cork & Barrel
When: July 18-20
Where: Broken Top Club
In a region obsessed with beer, Cork & Barrel is a three-day event that is all about wine. A fundraiser for the KIDS Center in Bend, Cork & Barrel will feature wineries from Southern Oregon. Meet the winemakers, taste wine and food pairings, and join exclusive dinners throughout the weekend.
Sisters Rhythm & Brews Festival
When: July 26-27
Where: Village Green City Park
Good music and good beer are the heart of the Rhythm & Brews Festival in Sisters. This is the second year for the festival that takes place in Village Green City Park. The 2019 lineup will include Larkin Poe, Mr. Sipp, The White Buffalo, Sassparilla, Hillstomp and more.
Bend Brewfest
When: August 15-17
Where: Old Mill District
There are more than 200 craft beers, cider and wine to try at Bend Brewfest. The August event draws tens of thousands of people to the Old Mill District to taste new brews and meet the brewmasters. There are food trucks on site and live music to close out each night.
Little Woody Aged Beer & Whiskey Festival
When: August 30-31
Where: Deschutes Historical Museum
The Little Woody Aged Beer & Whiskey Festival is one of the best events of the summer. The festival is smaller compared to Bend Brewfest, but it also has a unique selection of barrel-aged beers and whiskeys that you won't get to try anywhere else. The event has local vendors, food trucks, and live music—all in a community atmosphere.