An interview with Bend's Sierra Klapproth, a member of the all-female flat-track roller derby team, the Lava City Roller Dolls.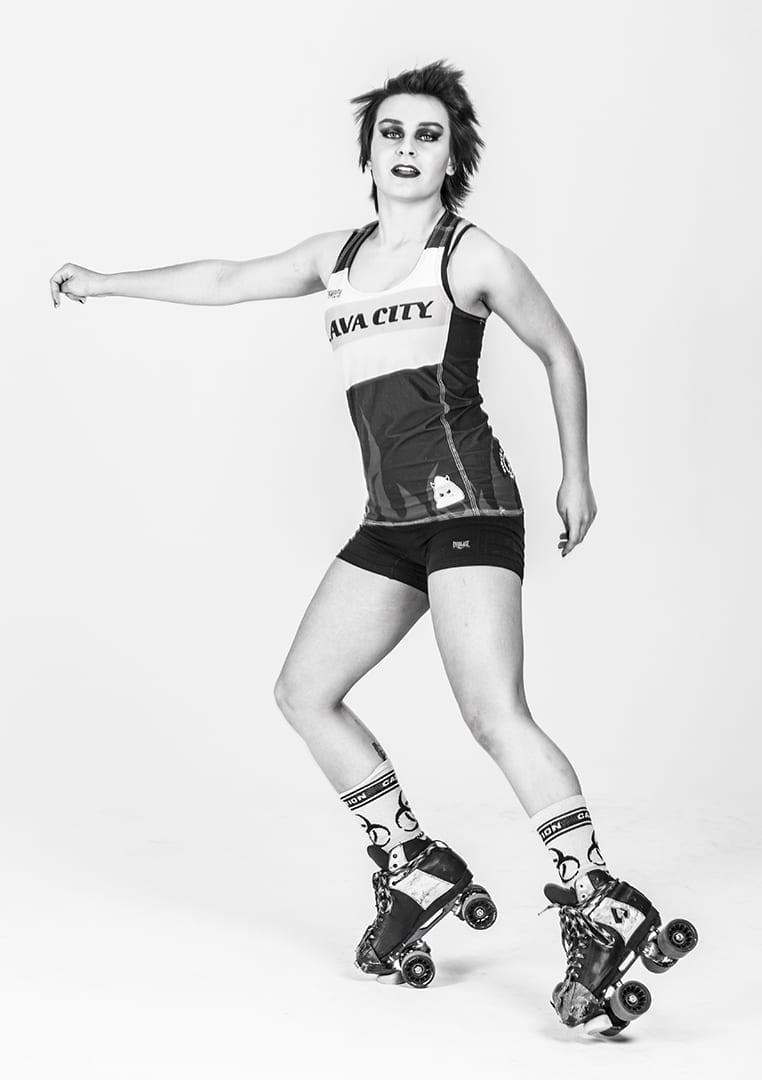 Founded in 2006, the Lava City Roller Dolls is Bend's all-female flat-track roller derby team. We talked with Bend's Sierra Klapproth, who's been skating with the club since she was 10. Now 19, Klapproth, the team's point-scoring jammer, shares what drew her to roller derby and how she skates like a Star Wars character.
How did 10-year-old Sierra come to join roller derby?
In fourth grade I read a book called Derby Girl (the YA novel behind the film Whip It!). I fell in love with the idea of it. I talked to my parents and said, 'I want to do this, I need this.' They took me to the roller skating rink, and there happened to be a flier about a junior roller derby camp. I signed up for the camp and loved it. I've been doing it ever since.
How was roller derby different than other sports you had participated in?
I always wanted to play football, but girls don't play football. There wasn't really an aggressive sport option for girls. Once I got into derby, this aggressive sport with girls of all shapes and sizes and backgrounds, it made me feel so strong, even as a young kid. I felt a real sense of belonging for the tomboyish kid that I was.
What's the story behind your skater name Darth Maully?
I picked my name the night before I went to my first derby camp, because I was worried that my real name wasn't tough enough. My brother had one of his Star War collectibles on the railing of the stairs. It was a Darth Maul doll. He is really mysterious and on the dark side. I always liked that he was super agile and strong. Now, it reflects the way I skate. I like to be sneaky, agile and play mental mind games. It's a perfect match.
Do you feel or act differently when you're in the rink versus your "normal" life?
Absolutely. As a junior, I definitely was more outspoken and more aggressive [on skates]. In my day-to-day life, I was a shy, nerdy kid. For the older women, derby is their loud, crazy outlet because they sit behind a desk during the day.
Why is roller derby important to you and the other women on your team?
For me personally, it keeps me strong, mentally and physically, which is something that I've always really valued. It's also taught me to be more comfortable with myself. That it doesn't matter what I look like, or what I am into. It puts such a strength into people. I see grown women who are shy and really quiet, and all of the sudden they are strong and fast and really outspoken. They just come out of their shell.
What are you future derby dreams?
I've always had the goal to skate in Portland for the Rose City Roller Dolls. They're the number one team in the world. In the last several years as derby has grown, there are World Cups with Team USA, which I would love to be a part of.