In a span of just ten days, Blackstrap Industries owner Abe Shehadeh pivoted his business from making facemasks, headwear and neck gaiters for the ski, snow and action sports industry to addressing the COVID-19 pandemic head-on with the manufacture of facemasks for public safety. Like most business decisions, it wasn't an easy one at first.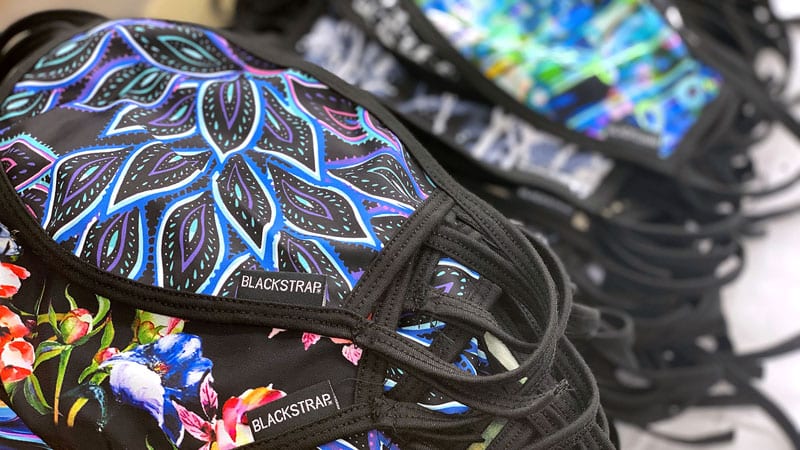 "It started with employees suggesting we make masks, but I didn't want to capitalize on the pandemic," Shehadeh said. "But we kept getting more and more requests because nobody anywhere had them. Then we started seeing the disposable surgical masks everywhere—on the streets, sidewalks, in trash cans; that's when we decided to pivot."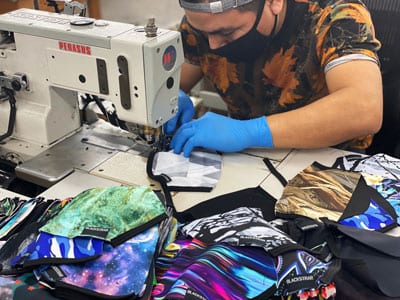 Shehadeh and Blackstrap saw an opportunity to cut down on the waste of disposable masks by producing facemasks that could be washed and reused. This endeavor paired nicely with the company's existing Waste-Zero program, the goal of which is to upcycle fabric scraps into new gear for consumers. "We were able to push our own green initiatives while providing good quality masks for people who needed them," Shehadeh said. "With our Civil Mask program, we've saved roughly 77,000 pounds of fabric from going into a landfill. It's truly a win-win all around."
Another mandatory for Blackstrap was the implementation of a giveback program associated with the facemasks. With every mask sold, the company would give one to someone in need. "Close to 65,000 masks were donated and delivered, which is just shy of $1 million MSRP," said Jim Sanco, brand manager at Blackstrap. "As a facemask company, it was the right thing to do. We needed to be able to walk the talk."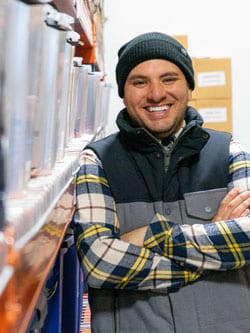 The list of beneficiaries is a long one at more than 300 businesses around the country, with nearly one-third of them located in Central Oregon. Businesses range from medical facilities like the St. Charles hospital system and Mosaic Medical to city government including the Bend Police Department and Bend Park and Recreation. In addition to donations, the company also offered larger quantities at or below wholesale costs to benefit existing programs designed to keep the community safe.
One such program was the Masks for Children Project, a partnership between Central Oregon Pediatric Associates, PacificSource and the Central Oregon Health Council. Designed to help reduce the spread of disease in hopes of getting kids back in school, parents back to work, and the community back to thriving, 15,000 masks are being distributed free to children during COPA visits, as well as through a number of local nonprofit organizations. "The Blackstrap masks are terrific, and kids love them, so they're more likely to keep them on," said COPA CEO Wade Miller.
Blackstrap, whose corporate office is headquartered in Bend, manufactures entirely in the United States with its factories in Los Angeles. It was this domestic production that allowed the company to move so quickly. "We've been in the industry for ten years," Shehadeh said. "We know fabrics, we know quality and we're 100 percent American made so we knew we could pull it off in a rapid timeline."
The colorful and fun patterns were a hit with the public and the Civil Mask sales skyrocketed. More machines were bought and factory production more than tripled in size. Staffing was ramped up and employees more than doubled to fifty people between the Bend and Los Angeles locations. "When everyone was closing doors and laying off employees we were hiring," Shehadeh said. "I'm happy that in a town with a strong service industry, we were able to hire people who had recently lost their jobs due to COVID. That's something we're all very proud of."
At the height of summer, public safety mask production comprised nearly 80 percent of Blackstrap's business. In a six month period, the company was producing between 25,000 and 50,000 units per day, distributing throughout Central Oregon and across the country. Additionally, these new products opened doors for the businesses that were previously closed.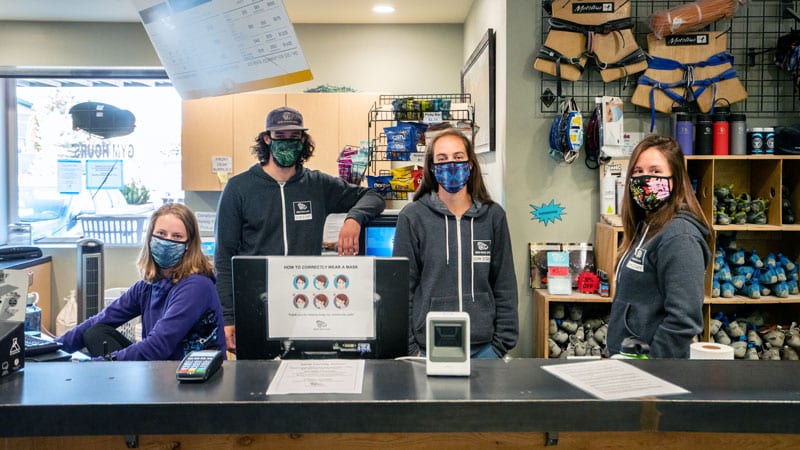 "Through the pandemic, we went from being in fifty REI stores around the country to all stores, as well as into all 862 Dick's Sporting Goods stores," Shehadeh said. "The Civil Masks have allowed these retailers to see the value of our brand and what we can bring to this category, which has translated into additional SKUs in additional doors."
That also translated to sales. In the second half of 2020, sales grew over 700 percent from the previous six months, shattering records along the way. Now with the manufacturing expansion and operations infrastructure solidly in place, Blackstrap is once again focused on its prime business season. "We're 90 percent back to our normal production schedule and ready for winter," Shehadeh said.
The company plans to keep producing masks for public safety as long as they're needed, though hopes the demand will lessen as more and more people keep wearing them. "We started out making these for people in need," Shehadeh said. "But the ultimate goal is to be part of the solution and contribute to stopping the spread of this so that eventually, we'll no longer need to wear masks."
Until then, Blackstrap facemasks are available online at bsbrand.com and at retailers around Central Oregon.