Sponsored Content
As high-quality metal roofing continues to grow in popularity in Central Oregon, you're likely to see a new company cutting and preparing the materials at job sites around the region.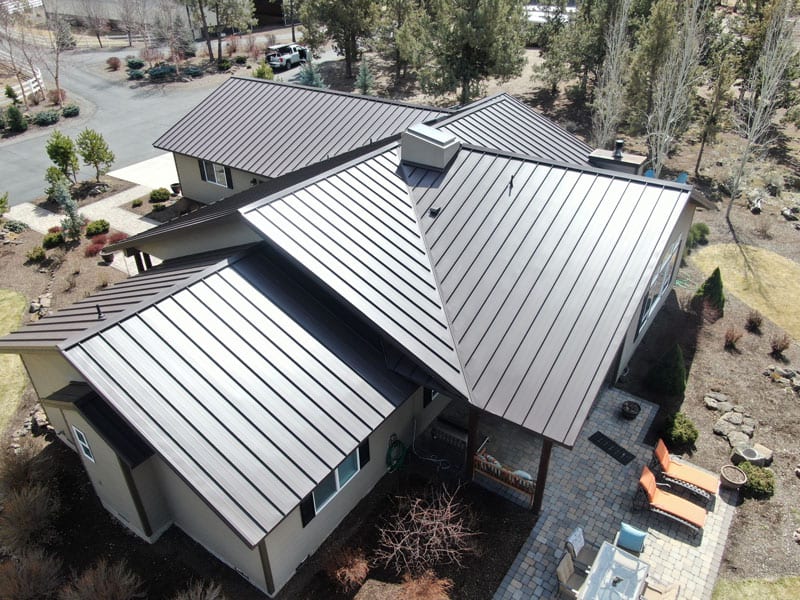 Caliber Metal Manufacturing and Supply is the newest venture from husband and wife team Scott and Stacy Rightmire, who have owned and operated Scott's Roofing in the area for the past seenteen years. Caliber Metal began operation in early September, using a portable metal machine to make roof-ready metal cuts on the job site, something unique in the world of metal roofing.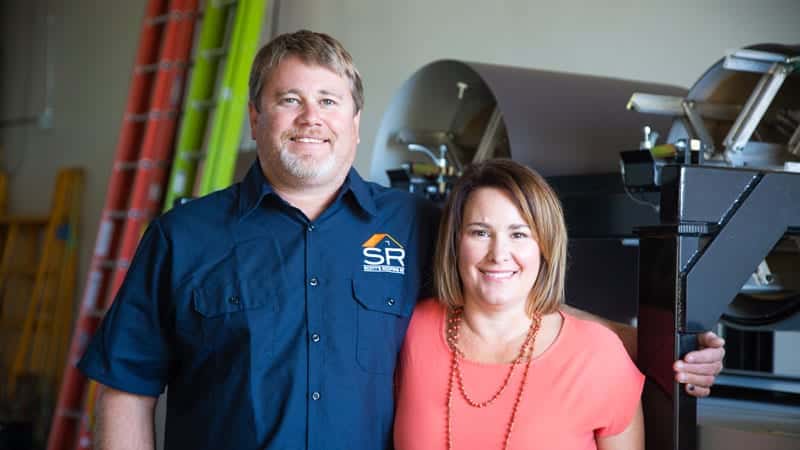 "We just decided it was needed here in Central Oregon," said Stacy Rightmire. The couple has noticed the rising popularity of metal fabricated roofs, which are higher quality and last longer than more common composite roofing. Metal roofs used to look less sophisticated and weren't as popular, Rightmire said, but materials and design have improved over the years. While demand has gone up, in most cases the metal roofing is cut off-site and delivered to projects, creating a transportation challenge and the possibility of issues with the roofing panels, both problems that Caliber Metal won't have to worry about. "It's a clean cut right on site," Stacy said. "You don't damage the metal because you're not delivering it, and if the roof is long or steep, it's a great benefit as that can be hard to transport when it's pre-cut."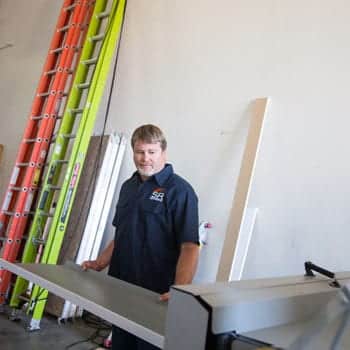 Caliber Metal will not install the metal roofs themselves, but will work with existing roofing companies, including Scott's Roofing, general contractors and homeowners who are installing roofing themselves. In addition to the portable metal cutting machine, the company also has the necessary equipment for all the trim pieces, essentially being able to hand off a ready-to-go roofing kit to the installer.
Both Central Oregonians since they were young children, the Rightmires have watched as the local construction industry has ebbed and flowed, getting busy in recent years as the population booms. Their children have pitched in at Scott's Roofing over the years, and today the company employs twenty-eight people in the region. They've hired a couple new employees to help run Caliber Metal, and they are eager to see what the future has in store.
Caliber Metal Manufacturing and Supply |
1020 SE Paiute Way, suite 110, Bend |

calibermetalmanufacturingandsupply.com | 541-668-0062