It's a great weekend to be in Central Oregon. There are two beer festivals happening, a backcountry skiing film, a family friendly music festival and a harvest-themed obstacle course.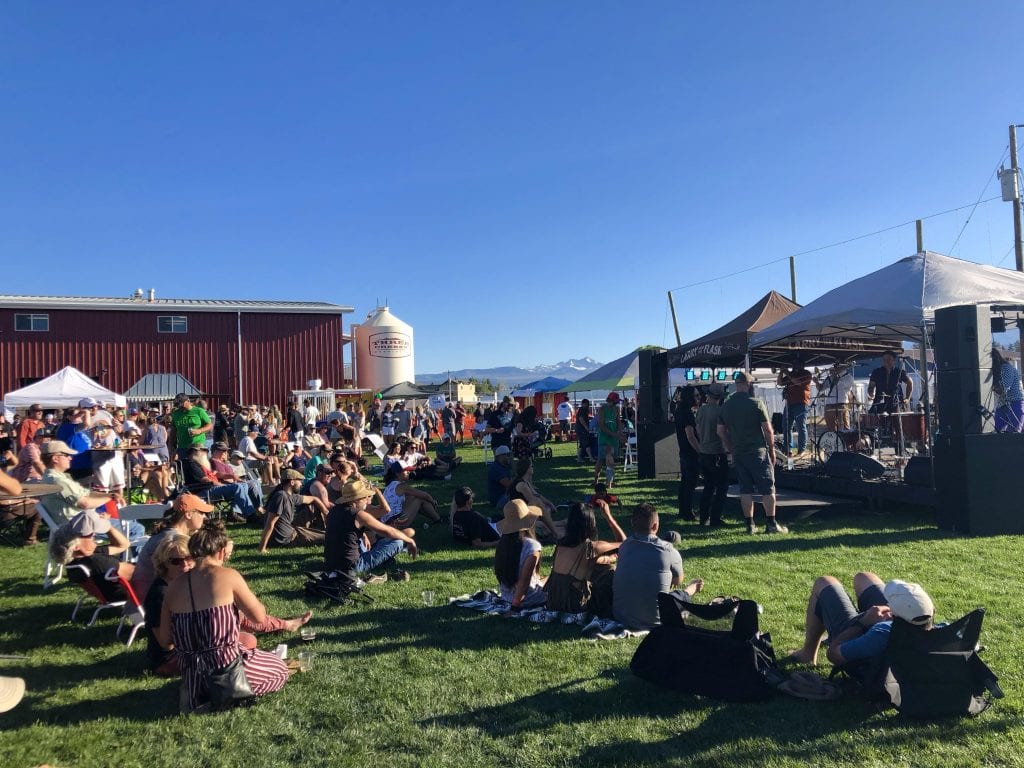 LowPressure
September 27 | Bend | $11
Get inspired for winter ski season at this premiere screening of "LowPressure," a film produced by Oregrown and Bend photographer Pete Alport, at the Tower Theatre in downtown Bend. It follows local snowriders into Oregon's backcountry as they seek out fresh tracks in seldom documented places. Tickets are $11 (including fees) all sales from the tickets and raffle will be donated to Oregon Adaptive Sports.
The Art of Burning Man
September 27 | High Desert Museum | $15, museum members receive a 20% discount
Christine Kristen (also known as Ladybee) who is currently Burning Man's Archivist, and served as Art Curator from 1999 to 2008, will provide a visual history of the art of Burning Man. She will discuss the mission and philosophy that drives the art program and provide some insight into the annual selection process.
Bend Roots Revival
September 28-30 | Bend | Free
More than 100 acts will be performing at the Bend Roots Revival festival this weekend. It's a free and family friendly event that features a wide variety of music. There will also be activities for kids and families. It all takes place near the Les Schwab Amphitheater and the Deschutes Brewery Warehouse.
R'Oktoberfest
September 28-29 | Redmond | Free
If you're in Redmond this weekend, don't miss the eleventh annual R'Oktoberfest held at Wild Ride Brewing. The family friendly beer festival will have live music, lawn games and activities for kids, along with thirty beers and ciders on tap to try.
Sisters Fresh Hop Festival
September 29 | Sisters | $15 pint glass plus five tasting tokens
The Sisters Fresh Hop festival has been around for almost a decade and brings out the best fresh hop beers. Twenty-five Oregon breweries will be presenting their best fresh hop brews this season. Taste your way through the festival, held this year at Three Creeks Brewing while snacking on local bites and listening to live music.
Great Harvest Obstacle Race
September 29 | Terrebonne | $85
If you're looking to stay active this weekend, consider joining the Great Harvest Obstacle Race at DD Ranch in Terrebonne. Individuals, teams and families can sign up for the three-plus mile course at the ranch. Afterwards, stay for the live music, food and drinks to celebrate the opening weekend of the popular pumpkin patch.