When it comes to bikepacking gear, less is more. But that doesn't mean bikepackers don't go all in on their equipment. To the contrary, traveling light often means putting more thought into your gear. The bulk of your gear should be essential, multipurpose and preferably both. We asked the experts at Mountain Supply to give us a short list of must-have gear for any weekend warrior looking to get the most out of a multiday backcountry tour.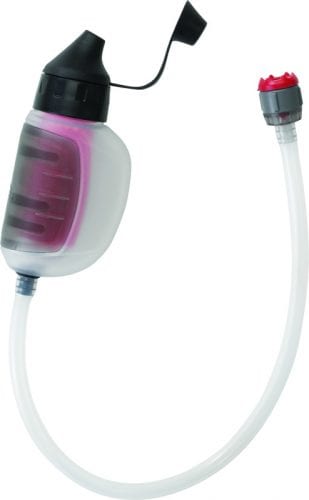 MSR Trail Shot Water Filter
$49.95
Small, lightweight water filter that can fit in your stash pocket. Use it to drink right out of the source or fill up other reserves. With a quick, one-hand pump and easy to clean parts, this will keep you going and on track.
Sea to Summit eVent Compression Dry Sack
$29.95-$49.95
A dry sleeping bag is a warm sleeping bag, period. This compression dry sack makes sure of that with its durable fabric, roll-top closure and ability to purge air to compress your sleeping bag to the smallest size possible.
Thermarest UltraLite Cot
$219.95
Have some spare room in the pannier or pack? This two-pound cot keeps you warm, off the ground and provides a luxury sleeping experience whenever you have just a few spare minutes for setup.
Black Diamond Alpine Start Hoody
$149
A little rain and a little wind won't phase this hoody. Lightweight, versatile and extremely breathable, you'll find yourself reaching for this piece for almost any condition at any time of the year.
Heather's Choice Packaroons
$5
Satisfy a sweet tooth and get a much needed energy boost. Real ingredients, healthy fat content and a little creativity highlight these little amazing creations that come in small, two-ounce pouches.
Big Agnes Fly Creek HV UL 1 Tent
$349.95
Ultralight, roomy option for one person on the move at only two pounds. When crawling into camp, a quick setup gets you into a great three-season shelter for anything mother nature throws at you.