Sponsored Content
Bend home builder leads the way in taking green practices, homeowners' visions to heart.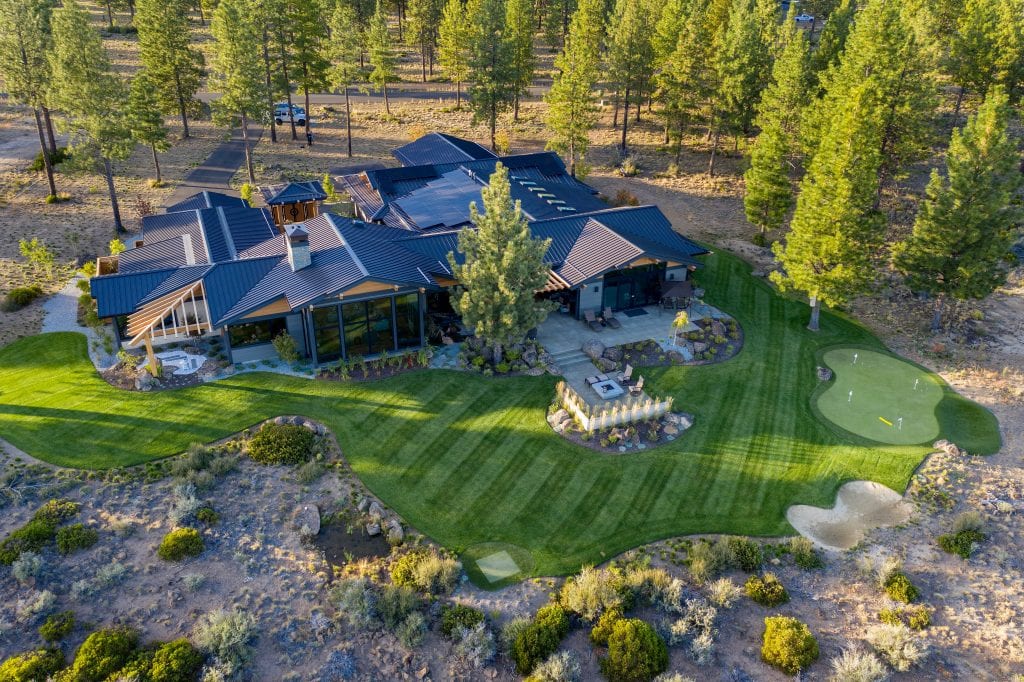 When it comes to building a custom home, you want someone you can count on from start to finish. You need an expert guide who is going to stick with you.
That's exactly how Dennis Szigeti, owner of Leader Builders, approaches his work in Central Oregon. Leader Builders is a boutique builder, specializing in high-end residential construction. At 65, Szigeti has been in the business for forty years—somewhat of a rarity in a line of work that includes long hours, daunting projects and big asks.
"As we say, we're custom building your dreams," Szigeti said.
After building in Hawaii for sixteen years, Szigeti moved back to Bend in 1995 and opened Leader Builders in 1997. The length of time Szigeti has spent in the industry is in line with his general approach to his work—going the extra mile.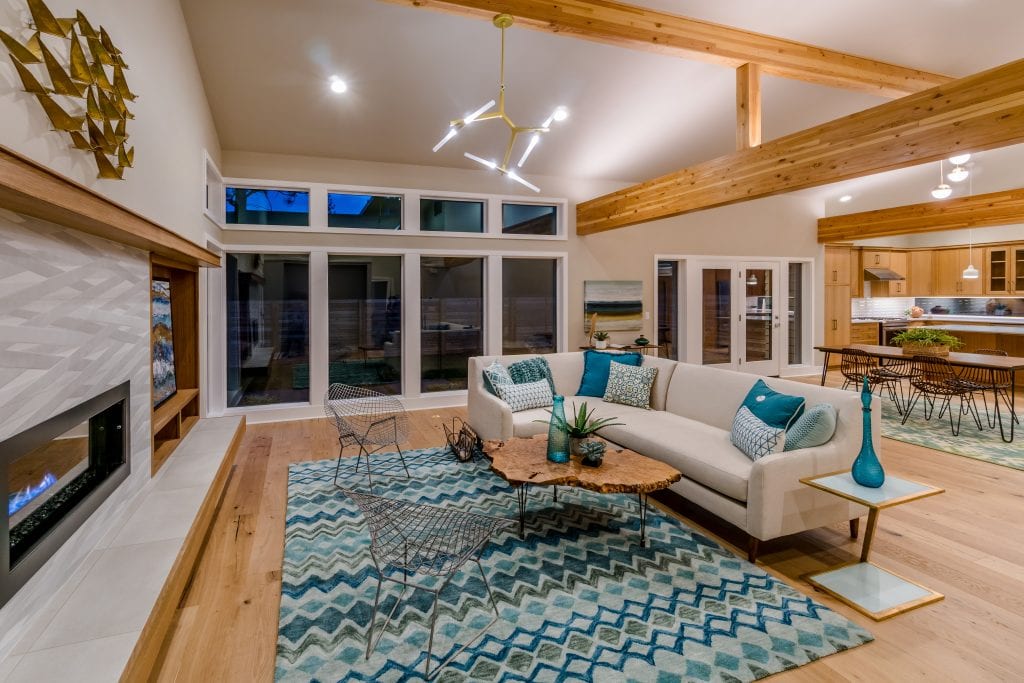 Szigeti runs the business with his son, Ryder, who is project manager. The father-son team is supported by a couple of employees who, all together, build some of the most magnificent custom homes in Central Oregon.
But as in every aspect of Szigeti and his team's work, they don't stop there. They build these jaw-dropping homes using green building practices as a partner of Earth Advantage and the Energy Trust of Oregon. Leader Builders even earned a Green Home of the Year Award in 2018.
"A lot of it's in practice," Szigeti said. "We do a lot of recycling way above and beyond what would be the norm throughout the course of the build."
And they've been known to use recycled materials where they will make a statement, such as building a ceiling out of reclaimed wood.
It's the visionary aspect of the work that has drawn Szigeti in for so many decades. He loves getting to hear people's ideas for different rooms and areas, and bringing together the various elements they're looking for into one, cohesive home.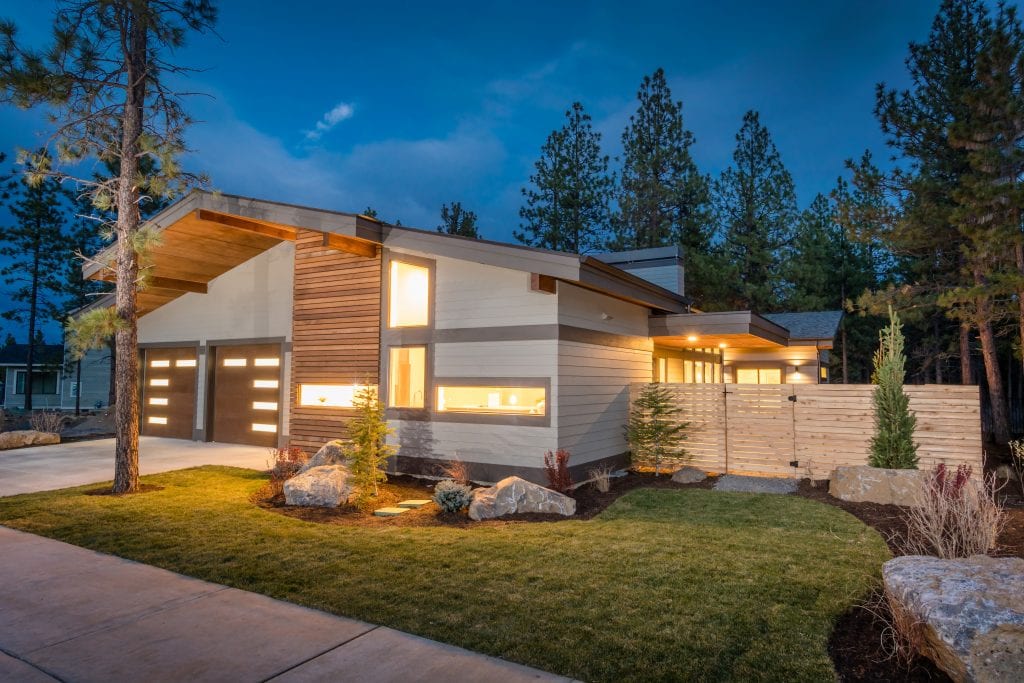 "I'm very passionate about the creative element and then building something people will love and enjoy for many, many years," Szigeti said. "I look at it as the legacy I'm leaving behind."
Making someone's vision of a home a reality comes with plenty of challenges, which Szigeti thrives on. Even if it takes the Leader Builders team staining twenty samples to get the right look for a wood beam, they're willing to do it—and have.
Whether it's ensuring someone is on site for the build each day or doing walk-throughs with the homebuilder, Szigeti prides himself on being a builder who's always willing to lend an ear.
"You've got to show up," Szigeti said. It's how he's ended up crafting homes that are gorgeous to anyone yet personal to the homeowner. "We don't pigeonhole ourselves into one category," Szigeti said. "Northwest contemporary and mid-century modern are our two strongest styles, but we've done everything."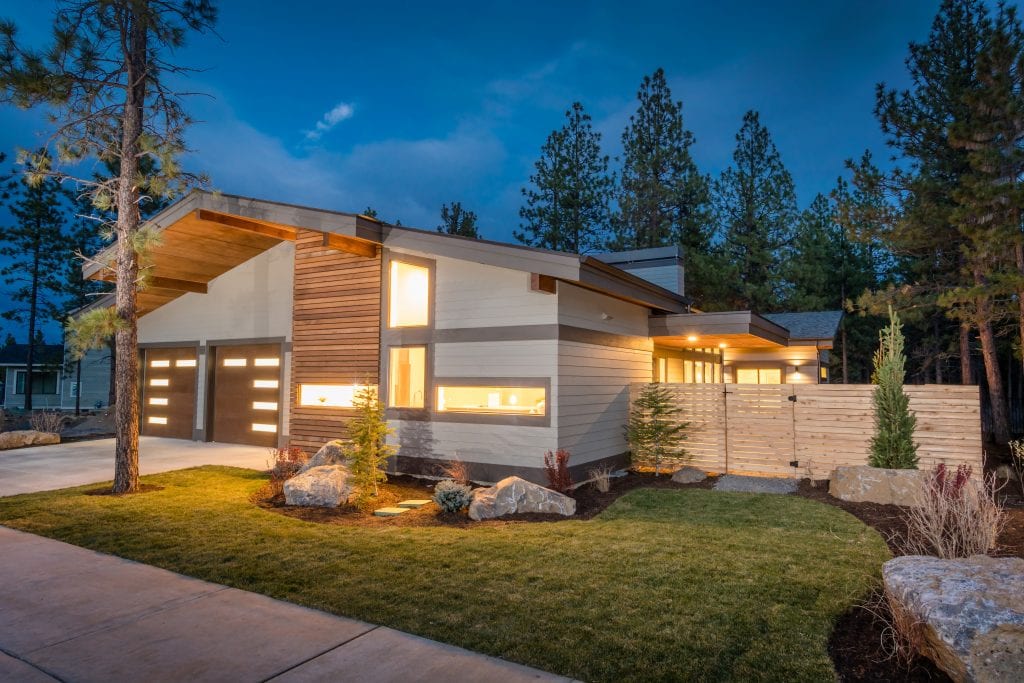 Take for example, the home Szigeti recently built in Bend's Tree Farm neighborhood. With a standing seam metal roof and Asian influenced architecture inside and out, the home perfectly suits its owners' Japanese heritage.
The front gate to the residence stands tall with four wood pillars, clean lines and dark accents for a look that Szigeti calls "PNW meets pagoda," which his team designed. In the living room, stained black panels encase the fireplace above the mantel, providing the perfectly contrasted backdrop for the homeowner's white wedding kimono.
Adding a unique material to walls to create a standout scene in an unexpected place is a skill of Leader Builders. In a recent build at Tetherow, the team placed a steel panel in the living area above the entertainment center for a surprising texture that adds depth and texture to the space.
In every one of Leader Builders' projects, it's these custom details that make the home unique. From carefully chosen finishes and painstakingly placed lighting to upcycled materials and artfully laid tile—placed by Szigeti's daughter—every detail is accounted for in Szigeti's homes, and then some.