Bend might be known for having the highest number of micro-breweries per capita in the nation, but distillers across Central Oregon are gaining traction. The demand for craft cocktails has led to a creative mélange of spirits and components by local mixologists. This spring, try one of these delicious concoctions.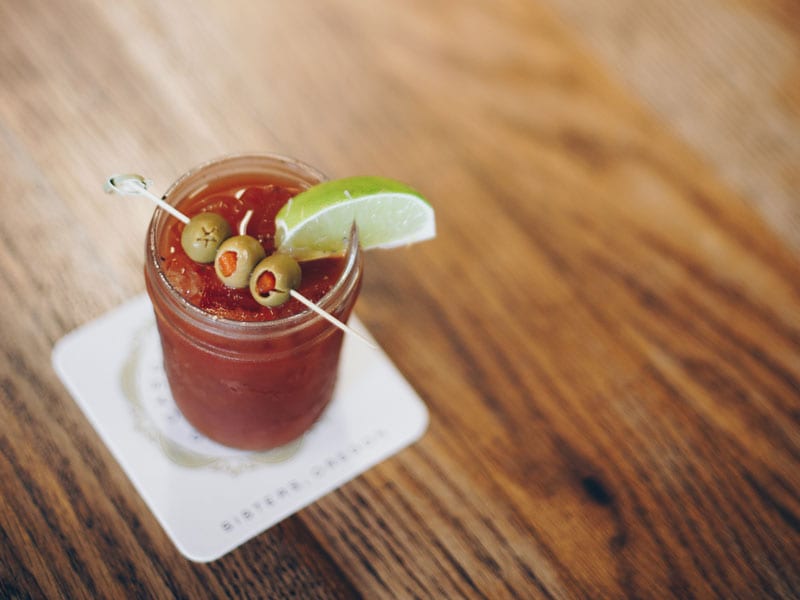 Cascade Distillery
Best Bloody
Not for the faint of heart: Cascade Distillery infuses forty pounds of slow-smoked jalapeños in each batch of their Chipotle Vodka, resulting in a smoky vodka with a punch of heat. Their "Best Bloody" features the Double Gold Medal Award-winning spirit, perfectly concocted with Worcestershire, tomato juice, lime, salt and pepper. The Sisters-based distillery garnishes their smoky-forward cocktail with olives from neighboring Sisters Olive & Nut Co.—mild and nutty, with a firm texture.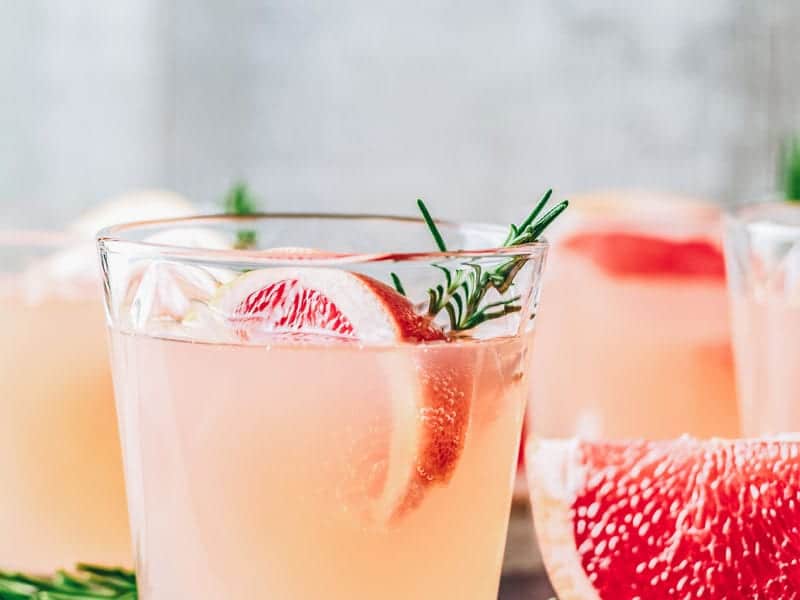 Stihl Whiskey Bar
Ruby Rose ⇧
Rosemary and grapefruit are like soul sisters—there isn't a combination in which these two don't showcase the sweet, aromatic, bitter notes of whatever is being served. Stihl Whiskey Bar further supports these anecdotal findings with the Ruby Rose. Behind the red curtains at the downtown speakeasy, rosemary-infused gin, fresh grapefruit and agave are served over a big ice cube in this vigorously refreshing intoxicant.
New Basin Distilling Company & Navidi
Margarita
Vinegar and spirits are not a newfound combination, yet they're gracing themselves on menus more often than before. New Basin Distilling Company in Madras has collaborated with Navidi's Olive Oils & Vinegars to create The Mercantile & Spirit House, which specializes in low-glycemic balsamic cocktails. Using farm-to-table liquors—like their Stagger Gin, Strong American Whiskey and First Cut Vodka—and just a few splashes of club soda, patrons can choose their mixer from one (or more) of Navidi's impressive flavored vinegars. For a springtime refresher, try the "margarita" made with gin, club soda and key-lime white balsamic vinegar.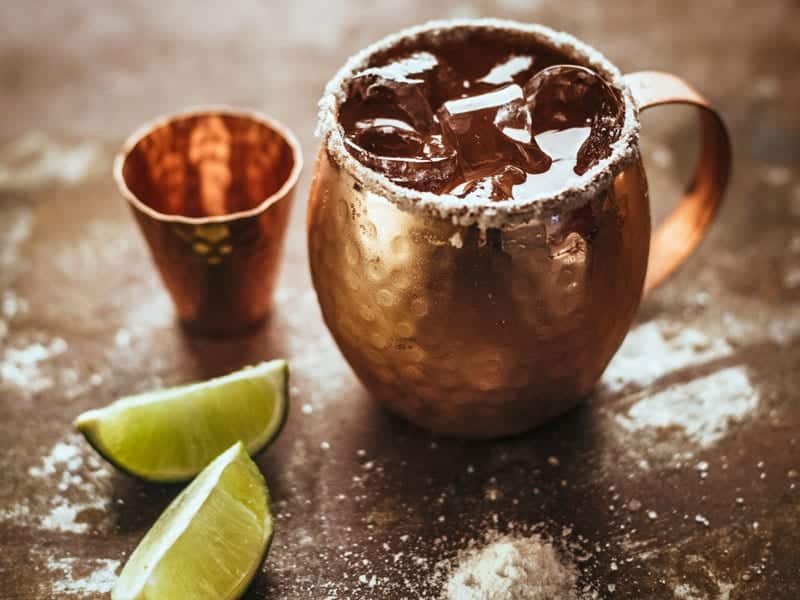 Bos Taurus
Oaxacan Mule ⇧
Mezcal is making its way to signature cocktail menus across the United States. In 2018, consumption rose nearly 33 percent from previous years. Bos Taurus' Oaxacan Mule pairs Del Maguey Vida mezcal with freshly-squeezed grapefruit juice lime, and ginger beer made in-house by lead bartender, Max Gellman. Poured into a traditional copper Moscow mule, the libation is served with a lime wedge rolled in Tajín and Hawaiian volcanic black sea salt.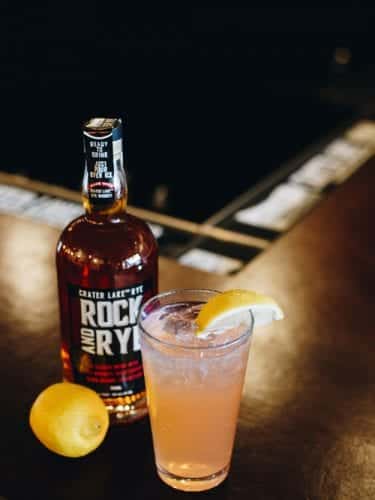 Crater Lake Spirits
⇦ Rye Oh My
Crater Lake Spirits' newest release, Rock & Rye, offers a ready-to-serve blend of Rye whiskey, dark cherry, blood orange and bitters, but they're taking it to the next level. The Rye Oh My combines Rock & Rye with Ablis CBD sparkling lemon water, grapefruit and fresh lemon. Keep an eye out for this specialty cocktail making its way onto the seasonal cocktails list early this spring at the downtown tasting room and the Tumalo distillery.