Make Union Creek Resort your basecamp for cross-country skiing at Crater Lake this winter.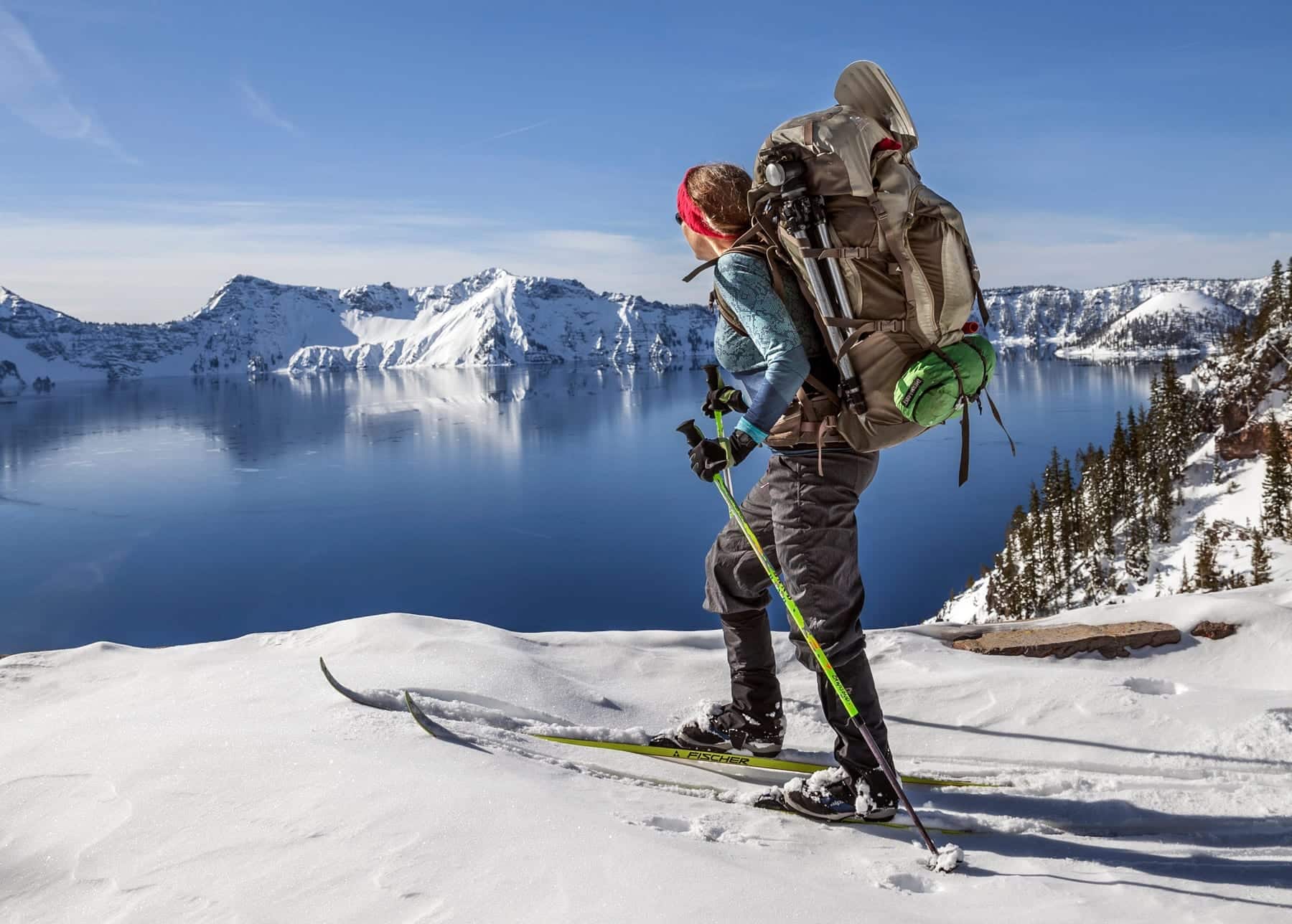 A lush, wintry landscape surrounds you. Douglas fir, spruce and cedar hang overhead in a sheltering canopy over Highway 62, west of Crater Lake, on one of the prettiest scenic drives in the state of Oregon. Blink and you'll miss Union Creek Resort, but those in the know never miss a chance to take a break here, at least for a slice of Beckie's famous pie. This winter, make a longer stop by booking a rustic cabin and making a weekend of it.
Union Creek Resort was built in the 1920s, and the cozy getaway retains a sense of going back in time. The collection of cabins sheltered in the forest near the narrow channel of the upper Rogue River are a peaceful retreat. Beckie's serves homestyle breakfast, lunch and dinner in a log cabin that's listed on the National Historic Register—and don't forget about that pie, which comes in a dozen flavors.
Even better, from Union Creek Resort you'll find easy access to some of Oregon's most epic—and outrageously scenic cross-country skiing. It's only twenty-four miles to the rim of Crater Lake via the south entrance, which is the only route kept clear of snow for vehicles in the wintertime. Reach the rim and put on your skis. Glide the trail a short ways or a long ways, depending on your stamina and how many times you stop to gape at that incredible bowl of blue water contrasted by white snow. Return to the resort for hot chocolate and some time in front of the fire. Perfection achieved.