Dennis McGregor mixes humor with colorful, whimsical notes in his paintings, writings and songs.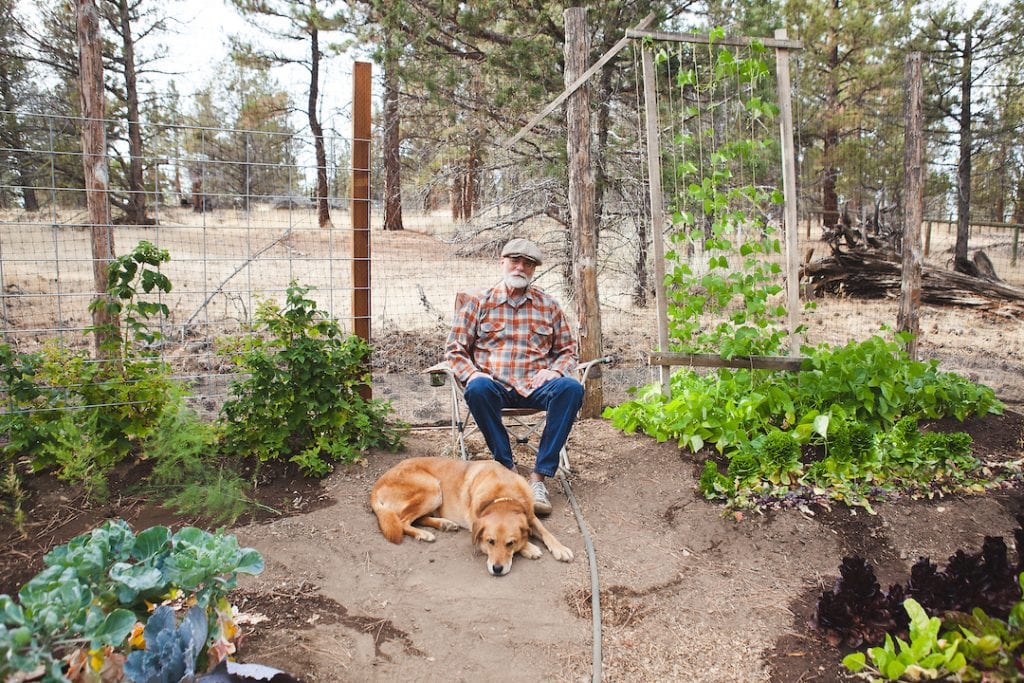 For a sixtysomething guy who says he's never had a "RG"—a real gig that offers conversation around a water cooler or employer-paid benefits—Dennis McGregor hasn't had trouble staying busy. Instead of punching a clock, he's followed his creative impulses to build a life around painting, music, songwriting, book illustration and writing. "I've never had a job, but it's on my bucket list," he joked.
McGregor's sense of humor is evident in the playful work he creates. His second book, You Stole My Name, published in 2017, is a series of humorous play-on-word paintings that pair an animal with the animal from which it takes its name. For instance, a parrot is coupled with a parrot fish, a cowbird sits on a cow and an elephant seal swims with an elephant. The animals are colorful and whimsical, painted in opaque water colors known as gouache.
Verses accompany each illustration. The alligator lizard's rhyme goes like this:
"All you ever do is bite –
bite all day, bite all night.
I just want to do the same.
That is why I stole your name!"
McGregor is largely self-taught in art and music. He dropped out of college to play acoustic guitar and violin with the band Natty Bumppo in the 1970s. After twelve years with the band, McGregor said he traded "one low-paying job for another." For a few years, he was a self-employed graphic designer living in Southern California, until he moved to Sisters in the 1990s seeking a simpler lifestyle.
A chance meeting with Jean Wells, the prominent Sisters artist and quilter, launched McGregor's career as a poster artist when she commissioned him to create a poster for the 1992 Sisters Outdoor Quilt Show. This led to thirteen more posters for the quilt show and then commissions from the Sisters Rodeo, Sunriver Music Festival, Crooked River Roundup and the Oregon Country Fair.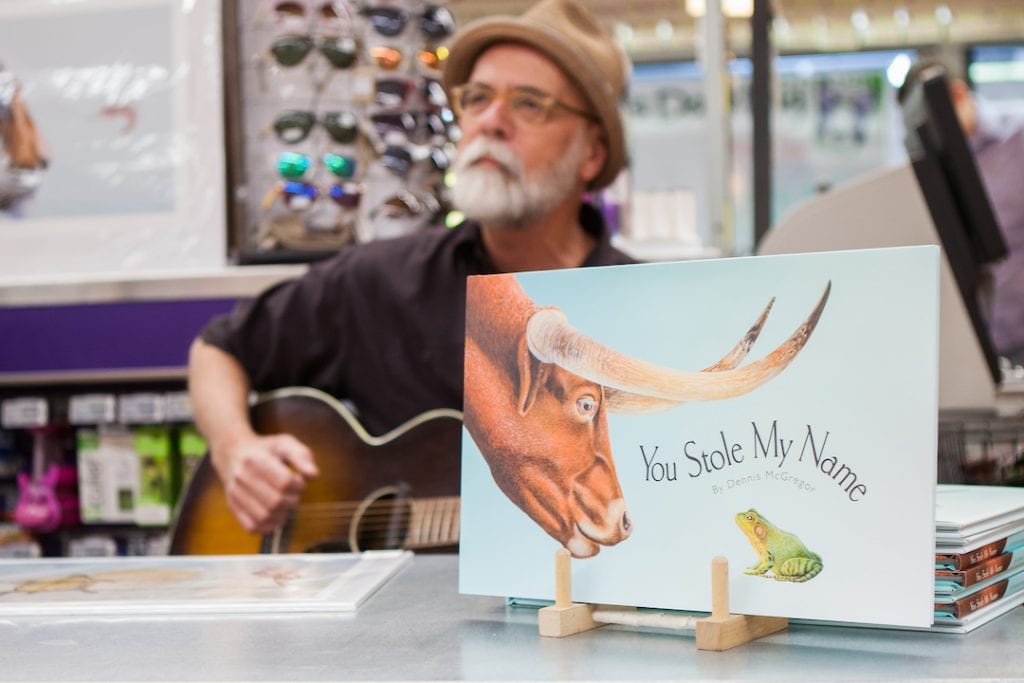 "Dennis wears many different hats and seldom goes bareheaded," said Helen Schmidling, manager of the Sisters Gallery & Frame Shop which sells McGregor's original paintings, prints and notecards. "He's one of our top-selling artists, plus he's a singer, songwriter, performer and multitalented artist," she said.
McGregor's art can also be viewed at Forest Service interpretive centers and in large-scale outdoor murals throughout Central Oregon. A buck jumping over the moon can be spied above the Sisters Liquor Store. In Bend, McGregor's oversize depictions of a mule deer, bull trout and a chicken hawk adorn five-foot-tall and fifteen-foot-wide panels recently installed in the Old Mill District.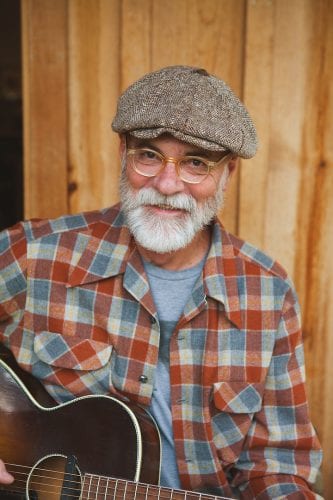 It's no coincidence that nature plays a central theme in his art. His studio is located on five acres outside Sisters which he bought in 2005 and where he built "a humble abode and could work the land," he said. Visitors are likely to be greeted by McGregor, sitting on a wood chair on the front porch of his hand-built studio, a guitar hanging on the exterior wall behind him and his pound dog, Hank, lounging alongside. The woodsy setting includes his home and a serpentine stack of wood that is both decorative and functional. (It provides heat to his residence and studio.)
He's produced three albums, and his band, Dennis McGregor and the Spoilers, can be seen playing original tunes around town on any given night. McGregor's two books (the first one, Dream Again, was published in 2013) are sold in independent bookstores throughout Central Oregon.
Not one to idle, McGregor concluded this writer's interview by announcing that he was "itching" to get back into the studio to finish drawings for a client. He's also working on You Stole My Name, Too, a sequel to the first book, a pond he's digging by hand for his grandchildren and an occasional mountain bike ride "to try to stay in balance," he said. "It all keeps me pretty happy."