Doug MacFarland is the executive chef at Brasada Ranch and is committed to bringing locally sourced food to the kitchen of the Powell Butte resort.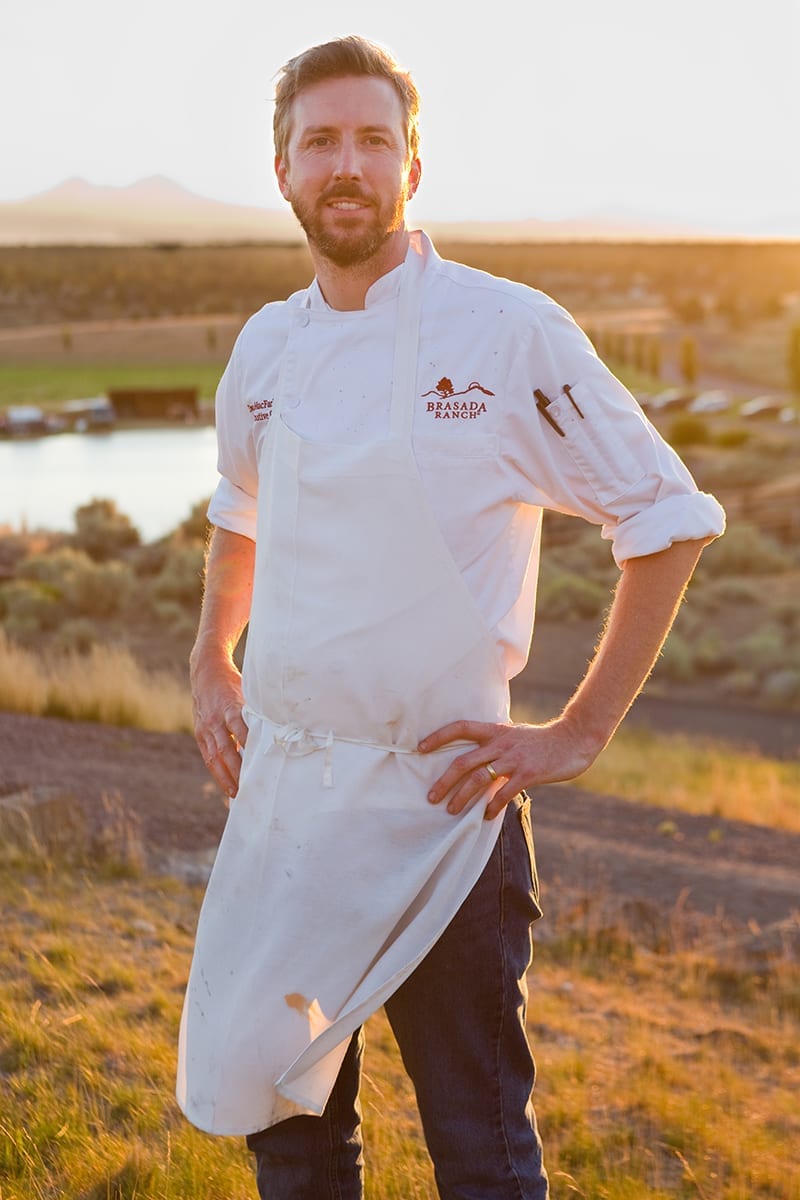 What aspects of your background led you to local sourcing?
My career started to take off in San Diego at The Lodge at Torrey Pines with Jeff Jackson. He was a huge proponent of supporting and sourcing local. That's where I got the bug before working at Wildwood in Portland with Corey Schreiber. There I really started to hone in on what it means to utilize what you're surrounded with, the bounty of Oregon. It was an integral experience in my culinary career before my move to Central Oregon two years ago.
How do you address food seasonality at Brasada's restaurants?
There is such an influx of visitors and residents to the area now, and with that comes even more discerning palates. There is a certain expectation and need for dining at any resort. We get to really focus on seasonality in warmer months—especially at Range, which is just open for dinner and closes for the season September 30. Gigi at Windflower Farm is who we use primarily since it's right down the road but we've worked with Agricultural Connections, too. They are an integral part of the local movement.
What's a challenge facing the local food chain?
Buying farm direct is tough for restaurants to keep up with. It's all grown here but the channels are still growing. Distribution coordinating is time consuming … so what Agricultural Connections is doing is so great for the future of "going local" in Central Oregon.
Tell us about outdoor dining during your Feasts from the Fire series.
That's our summer series and each of the events is coordinated with live music. We typically feature meat from different local ranches off our outdoor spit and Argentinian grill, combined with produce from an area farm. It's a chance to showcase what they're doing and get it to a new audience. Really every Wednesday and Thursday throughout the summer we narrow the local lens in some way.
What's your secret weapon in the kitchen, outside of the usual growing season?
We're lucky here at Brasada, having our own butcher department with a bandsaw where we can breakdown whole animals that we source from Laney Family Farms outside of Maupin. They raise grass-fed cattle and heritage pigs. Especially in winter, we braise meats and source what root vegetables we can from Central Oregon. We also work with purveyors from Portland that come this way on a regular basis.