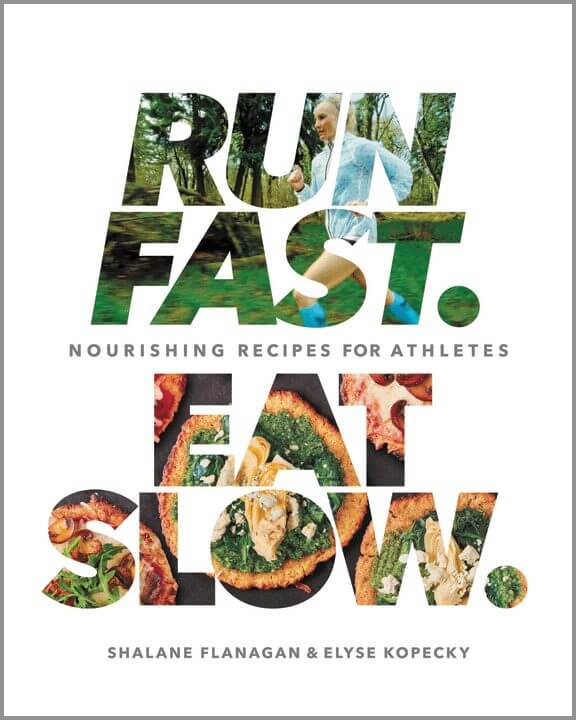 Misconceptions about healthy eating are so common in America, they are known to even infiltrate the ranks of Olympic-caliber athletes. One Bend woman, however, discovered that some of the world's most delicious—even decadent—foods radically improved her health. These foods also helped a friend become one of the fastest women on the planet. Now the two have written a book about it. Run Fast Eat Slow, released in August and packed with nourishing recipes, chronicles how great food allowed one to become a mother; the other, a champion.
Elyse Kopecky and Shalane Flanagan had been roommates as well as cross-country and track teammates at the University of North Carolina before graduating and moving to Portland to work for Nike—Kopecky as a digital marketing producer, and Flanagan as a professional runner.
Kopecky's career took her throughout Europe, Africa, and Asia, and she pursued cooking classes wherever she landed. It was in Switzerland where she started blogging about her eye-opening culinary discoveries.
"In Gruyeres, outside of Geneva, there are the most amazing farmers' markets, with butchers whose ground beef is full fat—there are no other options—and the butter, the cheeses. I was eating better than ever, enjoying indulgent foods that in our country are thought to be 'bad' for you," said Kopecky (over a cup of local chocolate chai at a Bend bakery). "Not only was I not gaining weight, I was healthier and stronger than ever before. It was a game changer."
She quit her successful marketing career and left Switzerland to study at the Natural Gourmet Institute for Health and Culinary Arts in New York City. After completing the culinary program and  returning home to her husband in Portland, Kopecky became pregnant, though she had been told by doctors that she'd have fertility problems because of her athletic amenorrhea condition.
Kopecky also reunited with Flanagan in Portland at a barbecue at Flanagan's home. She saw that the successful runner, who had by that time won the bronze medal for the 10,000-meter finals at the 2008 Olympic finals in Beijing, had in her refrigerator sugary, low-fat yogurt, which Flanagan thought was good for her.
"We got so fired up, talking about how there's so much misinformation and how so many female athletes are suffering from detrimental fad diets pushed on them," said Kopecky. That night, the idea for Run Fast Eat Slow was born.
Flanagan changed her diet, eating millet pizza, ham, and fig quiche, wild salmon sweet potato cakes and other dishes they were developing for the book. That racing season, she hit her racing weight while she was enjoying food more than ever, and recovering faster from grueling twenty-four-mile training runs at 6,910 feet. She went on to run a personal record in the marathon in her hometown of Boston, set the 10K American road record and qualified for the summer Olympic marathon team in Rio. Kopecky fulfilled her dream of moving to Bend in January with her husband, Andy, and daughter Lily, 2.
---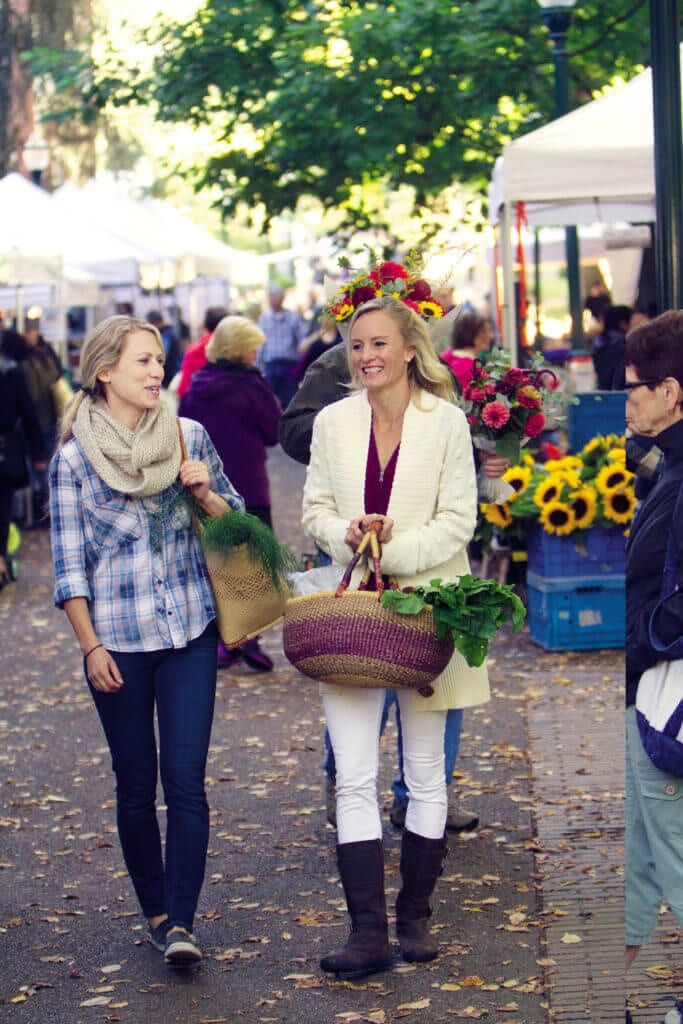 Run Fast Eat Slow co-author Elyse Kopecky offered a few tips for better health through indulgent nourishment: 
Cook
Outside of training, getting in the kitchen and cooking is the single greatest tool for athletes of all levels to perform at their best. That means making things from scratch. A lot of people think cooking is opening a jar of marinara and boiling frozen broccoli. That is preparing, not cooking. The more you cook, the easier it gets. You can get a gourmet meal on the table in fifteen minutes, if you have high-quality ingredients.
Shop Well
Healthy eating is so much more than kale juice. There is so much nourishment in local, grass-fed meat, cultured dairy, eggs, whole grains and seasonal ingredients.
Prepare Ahead 
One afternoon a week, I make big batches of things that can be reused. In fall, on a Sunday I'll roast a big tray of veggies, or a whole chicken, and use the leftovers in soups or salads and use the bones for broth. You can make quinoa, or faro, and add a vegetable that is in season for a hearty grain salad. Vary it during the week by doing meat on the grill to go with it, or top it with a fried egg.