Sponsored Content
When Tom and Cyndi Harper were looking to make the move from San Clemente, California to Central Oregon, they knew the competitive market here would be a challenge to break into. "Our experience with Windermere was one of real success," said Tom, who worked with a broker out of Windermere's Bend office. "We knew it would take a locally respected Realtor to structure an offer in such a way that a seller would consider it; let alone find common ground and agreement with buying our Central Oregon home. There are so many competitors for each home today that we knew it would take the most savvy of Realtors to guide us to victory."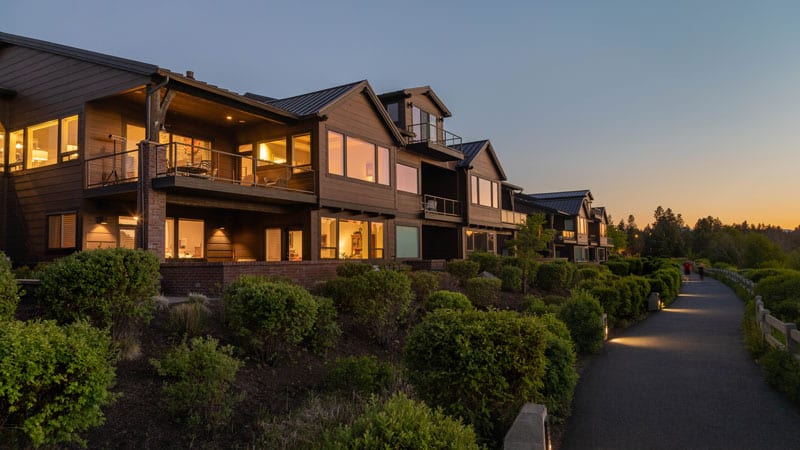 Seeing brokers and clients work together to achieve their goals is what attracted Dave Feagans to the real estate business about twenty years ago. After an early career as a homebuilder in Portland, he decided to delve into real estate, getting his license in 1999 and relocating to Central Oregon in 2001, where he promptly began his new career as a Realtor. "To me, it felt like I was made for this," said Feagans, owner of Windermere Central Oregon Real Estate. "There is no greater joy than seeing a family get their home—it's really exciting to see people win in that way, and it's fun to be a part of that." 
After thirteen years of previously owning/operating a local boutique real estate firm in Bend, Feagans welcomed the opportunity to join the Windermere family, where he'd have access to more tools, resources and talent for helping buyers and sellers, while still working for a company with a local feel and community pride. Windermere's reach is substantial, with more than 300 offices and 6,500 agents across the western United States, with maximum international exposure and marketing through the company's global platform. Brokers who come to Windermere are always more seasoned, with valuable experience and community connections that match up perfectly with Windermere's standards.
Local leaders
In Central Oregon, the family-owned Windermere branch has five offices, including two in Redmond, one in Madras, one in Sunriver and a location in Bend. The Bend office recently relocated to the bank of the Deschutes River near the Old Mill District, from which events at the Les Schwab Amphitheater, ice rink, river rafting and surfing park are visible. The office's new deck also offers beautiful Cascade Range views to enjoy. "We've got a lot of pride in our new location," Feagans said. "We'll be here for decades in this new space. We enjoy the visibility this unsurpassed riverfront location offers as well as the ease of access for our clients." 
With more than 100 seasoned Realtors with decades of experience, Windermere's offices are well-connected throughout the community. Their brokers participate more within the local real estate association than any other firm, taking roles as executive leadership, board positions and as committee members. These attributes naturally create an advantage when advocating for buyers and sellers, particularly within today's very competitive market in Central Oregon. "Our brokers are known across Central Oregon. Our names aren't new, and so our ability to work together locally with others in the community is superior," Feagans said.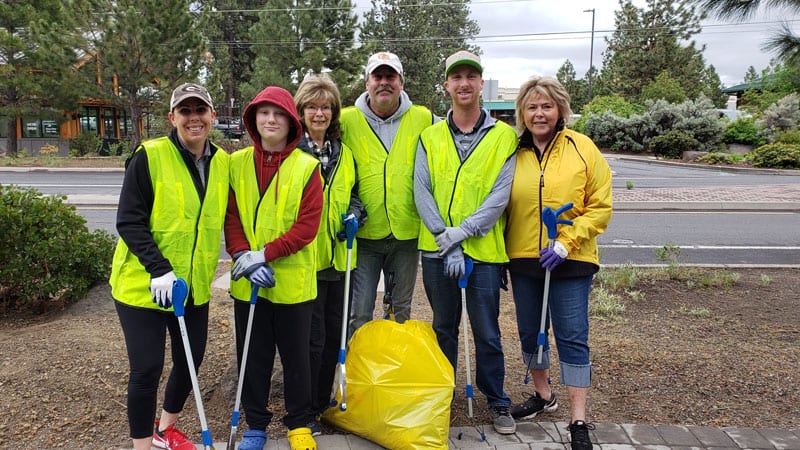 Giving back
This spring, Windermere agents got their hands dirty, literally, as they took on yard work and other household maintenance for the elderly community as well as a food drive and civic beautification within the Redmond area as part of an annual community service day held company-wide. The event builds a sense of community between the brokers, and those in the region who can benefit from the extra help, and is just one example of Windermere's commitment to philanthropy. Each Windermere agent contributes a portion of every closing to the Windermere Foundation to help give back to the community.
 In Central Oregon, two committees decide how to grant the money each year, giving about $20,000 annually to local nonprofits, such as Bethlehem Inn and Habitat for Humanity, among others. In 2020, the company donated to wildfire relief efforts in Oregon, with some funds going toward stranded animals, displaced by the fires and sheltered at the Deschutes County Fair & Expo Center.
 At its core, Windermere is a company focused on helping others, whether it's through generous philanthropy, or the more everyday work of helping buyers and sellers achieve their real estate goals in Central Oregon.
 "Having a local agent with extensive knowledge of the area was vital and made our transition to Central Oregon smooth and effortless," said Cyndi, who has since settled into the couple's new home in Bend. "We have been thoroughly enjoying our home and new life here and there's just no other way we could have achieved this success without the help of our Windermere broker."
Windermere Central Oregon Real Estate | windermerecentraloregon.com | 541-388-0404