Bend's artistic heft got weightier this year with the addition of John Bell to the community. The internationally renowned concept artist brings decades of experience in the movie industry, television, video games and advertising.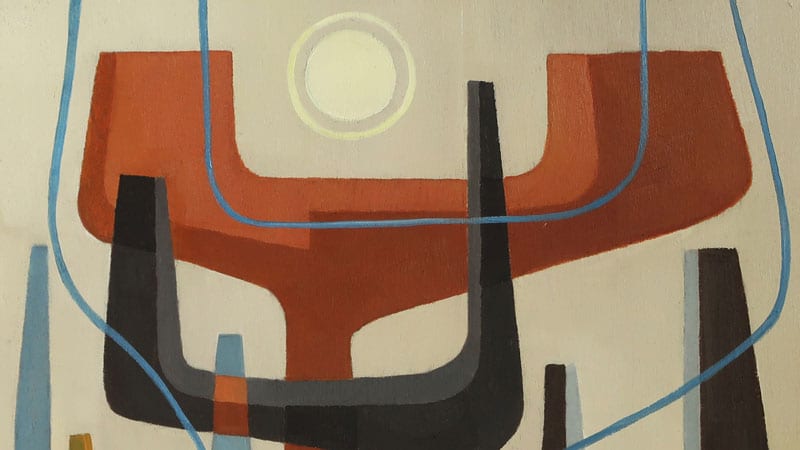 A chance encounter with a former colleague from DreamWorks eventually led him to leave his home in the Bay Area and relocate to Bend. "Last summer I was on LinkedIn and saw that she was working at Bend Studio," he recalled. "I dropped her a line, asking if the studio was looking for concept artists." She responded the next day, and by January, Bell was working at the Bend-based video game developer, a subsidiary of Sony Interactive Entertainment America.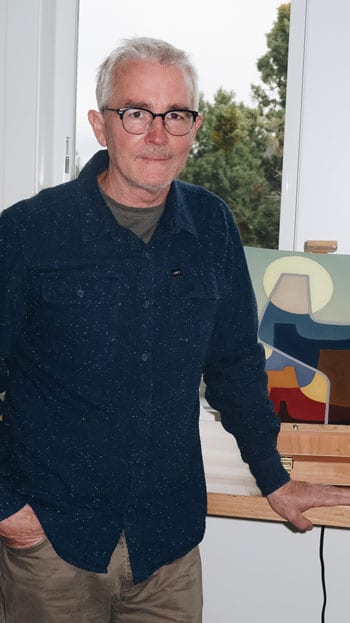 Bell created concept art and storyboards for blockbuster movies like Jurassic Park, Star Trek IV, Back to the Future II, ANTZ and Oscar-winning Revenant, and for the likes of filmmakers George Lucas and Steven Spielberg. His body of work represents a prodigious cross section of Americana that spans a quarter century, including images of the Grinch, Starship Trooper and the hover boards from Back to the Future II, Fat Tire beer labels, Nike Airwalk shoes and logos for Hammer Motorcycles. He and other team members received the top award from the British Academy of Film and Television Arts and an Oscar nomination for special effects in Back to the Future II.
As a concept artist at Bend Studio, he's part of a team that brings new video games to players worldwide. "I enjoy what I'm doing, but in my spare time, I like to focus more on my personal art," he said. He hopes to stay at Bend Studio "as long as they'll have me," while building a portfolio of paintings in his spare time.
Photoshop in a painter's shop?
Bell's style of painting draws from his years as a concept artist while revealing a softer, more abstract side. Of his paintings, he said the older forms were more intricate and detailed, the newer ones more simplified.
The current pieces explore shape, texture and color with a mid-century modern aesthetic. The new paintings invite viewers into a landscape populated by cactus- and human-like shapes and orbs, or at least that's the impression of some people. Others, including Bell, see car shapes and bones. "I leave it up to people to interpret their meaning," he said.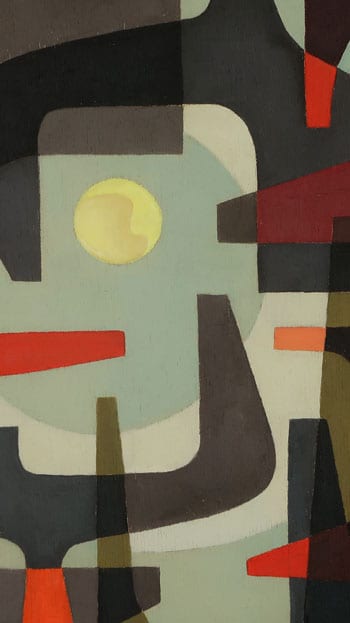 Bell starts with a thumbnail sketch of forms within a square and then scans the drawing into a computer to begin color mockups on Photoshop. Once he's satisfied with the color mockup, he transfers it onto a wood panel of either mahogany or birch by hand painting the surface with oil paint. "The natural wood as a background has a very graphic quality," he said.
The individual pieces in the series he started last year, "Planet Life," were small—10-by-10 inches—but have gotten larger over time. He has a 20-by-20-inch work on his easel now and has finished a line drawing for a 55-by-20-inch rectangular piece in the same series. 
He draws inspiration from painters Ed Mell of Phoenix and the late Brazilian, Roberto Burle Marx. After reading a book about Mell's art, Bell wrote him a fan letter. "Ed Mell calls me, and we talked for hours," Bell recalled. According to both artists, they became friends, and Mell eventually invited Bell to send paintings to his gallery for a group show this past November.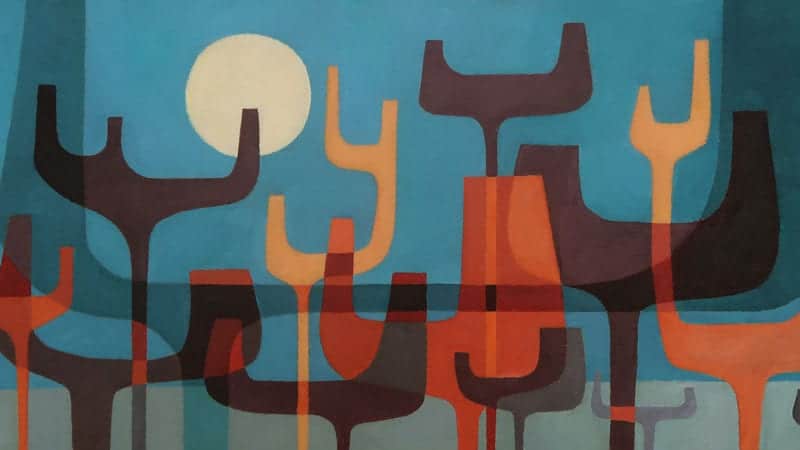 "John has a very impressive resume, and a good design sense," Mell said. "His pieces have a mid-century modern influence that caught on with the crowd. We sold all of them." As a testament to his friend's future in fine arts, he's added some of Bell's work to his own website.
A resident of Central Oregon for only a short while, Bell has yet to show his work in galleries or other exhibit venues. But given his reputation in the art world, we can expect to see more of his paintings around town. To see his work, go to johnbell.studio.