The Gambler 500 Takes Oregon Clean Up on the Road
Each July, watch for a hodgepodge of unlikely cars zipping across the high desert, with their drivers cleaning up trash along the way: this is how the Gambler 500 rolls. A nontraditional off-road rally, Gambler 500 began in 2014 with a defining aspect that participants drove any car valued at $500, or less. The nonprofit removed 426,000 pounds of trash last year alone. "It's not a scenario where whoever spends the most money wins. It's quite the opposite," founder Tate Morgan said. "Our tagline is 'Fun is greater than the rules.'"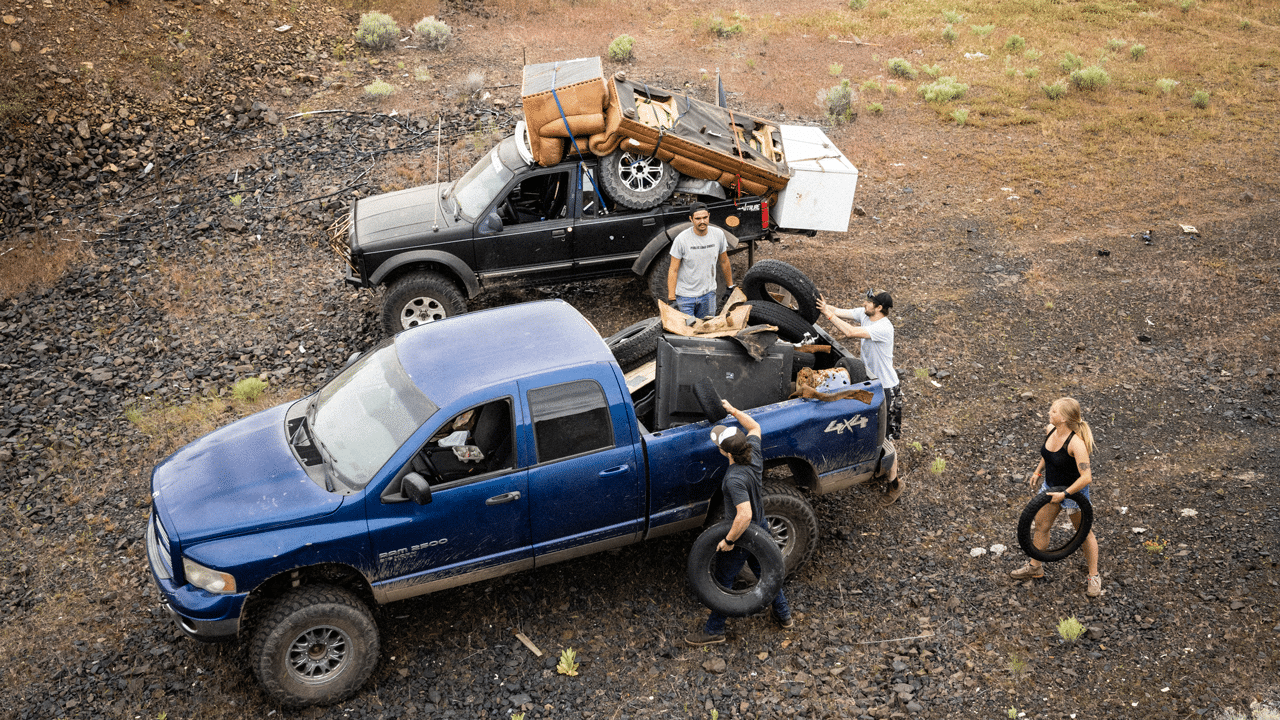 After living in Bend during the mid-2000s, Morgan and his family moved to Portland where he and a few friends took some cheap cars into the Oregon desert to create their own version of a rally. "Our intent was never to make it bigger than it was," Morgan said. However, a video in 2016 made by national clothing brand Chubbies Shorts featured footage of the adventure, and it went viral.
Initially, Morgan shut everything down because he said they weren't set up for that kind of response, but he brought it back to life after discovering their social media pages were being copied. He copyrighted the name Gambler 500, inspired by an old car spoiler found in his father's trash with the word "Gambler" written on it. In 2016, with a logo drawn on the back of a Coors Light box, the Gambler 500 was back, this time as a registered nonprofit with a mission.
On a Mission
The clean up component was introduced when the Forest Service contacted Morgan regarding the Gambler 500's use of public lands, which inspired the new organization to use its nonprofit status and perform a public land clean up across many miles. In 2016, event participants cleaned up 40,000 pounds of trash from Portland through Prineville in a single weekend. After being diagnosed with cancer in 2016, Morgan said he focused all his energy toward growing the rally. The event was originally held in the Gilchrist area where it remained for four years before moving to its current launchpad at the Deschutes County Fairgrounds & Expo Center. 
Gambler 500 utilizes the Sons of Smokey mobile app developed by Morgan, where participants mark the location of trash or illegal dump sites during their off-roading adventures and upload a photo. Then, a team returns to clean up the area in partnership with the Forest Service and Bureau of Land Management. The Gambler 500 traverse encompasses the Crooked River Grasslands and La Pine, with a portion trickling into Prineville. Morgan said the event also works closely with the Public Land Stewards of Bend to pick up trash.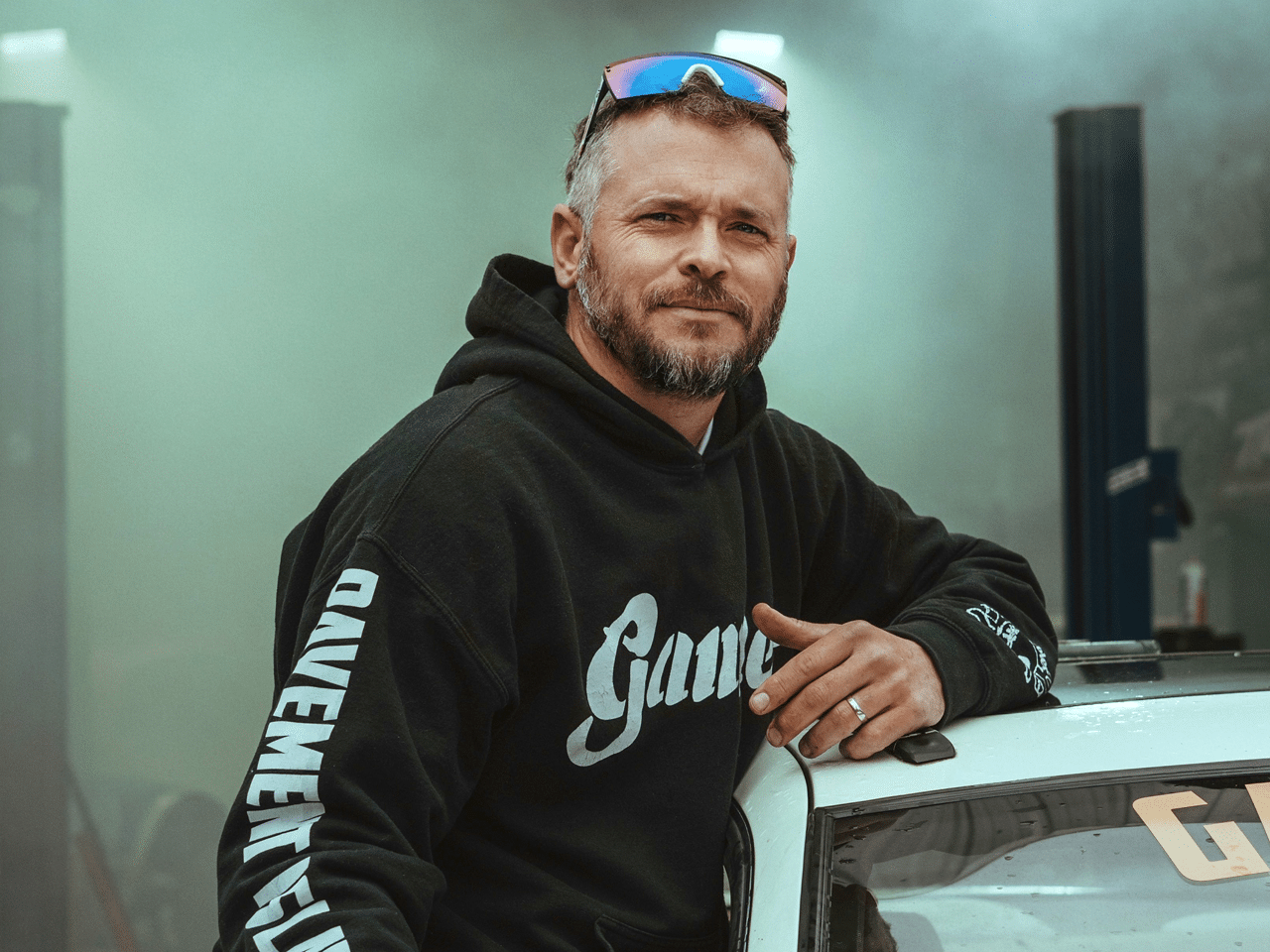 As part of the Gambler weekend, a festival at the fairgrounds features live music, food, go-karts, minibikes and a race option. For the fifth year, an OG (Original Gambler) event known as the HooptieX race will be held alongside the Gambler 500, offering what they call a fun and "impractical" event for "daily drivers, junkyard beaters…or your mom's minivan." The HooptieX is led by Race Director Chuck Brazer, who was one of the original Gambler 500 participants in 2014. The HooptieX holds a similar ethos to the Gambler 500—off-roading with any old drivable machine available—in an affordable and accessible race format. Now a nationwide racing series, the HooptieX race at the Deschutes County Fairground and Expo Center is a complement to the Oregon-only, one-of-a kind, Gambler 500. "[HooptieX] is essentially the [series'] biggest event," Brazer said. "We'll have 5,000 to 8,000 people there." At different scales, the two events both offer the goal of off-road rally fun.
So this summer, thousands will drive to Redmond ready for exploration of Oregon's roadways driving the most unlikely of vehicles. For the Gambler 500, though, there's more to it. "It's always the first thing our people want to do, to get out and help people," Morgan said. The affordable playfulness of the rally is present, but the bigger picture of stewardship in public lands is overarching, and the Gambler 500 is shifting that idea into a new gear. See Gambler500.com. 
Gambler 500 | July 14-16 | Deschutes County Fairgrounds & Expo Center
---