What does it mean to give like a local?
Here in Bend, living like a local means creating a life that reflects the spirit of our community. It means seeking out the authentic, the natural, the fun—in everything from how we work and play to how we gather with friends and family. It means embracing adventure in every season, with a passion for the rugged beauty of our landscape. Most of all, living like a local means engaging with the Bend community, weaving connections and supporting neighbors. This holiday season, living like a local can also mean giving like a local. From setting the Thanksgiving table to toasting in the New Year, holiday traditions become more meaningful when they bring us closer to this place we call home. With just a few shifts, we can make the season richer and brighter, steeped in community connections. Along the way, we lift the artisans, chefs, outdoor guides, local experts and small business owners who keep our creative economy humming along.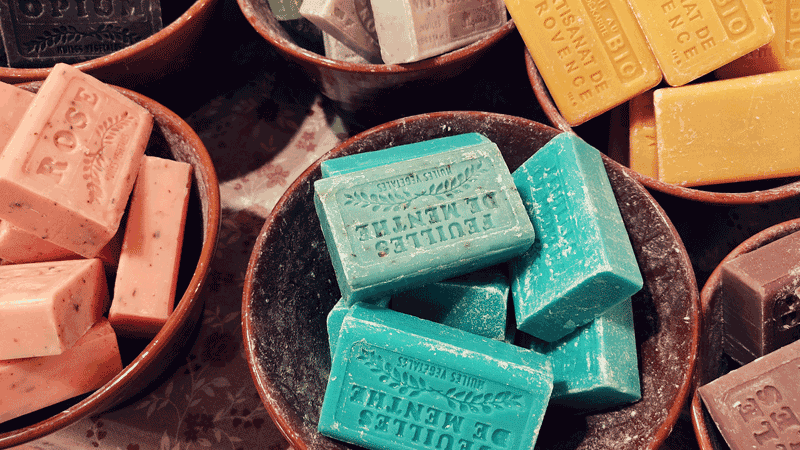 Why giving local matters
After two years of socially-distanced celebrations, online shopping feels normal. But what happens when you close the laptop, bypass big box chains and shop in real life? The benefits are hard to ignore. According to the American Independent Business Alliance's 2021 study, almost half of every dollar spent at independent businesses stays in the community, compared to only thirteen cents of every dollar spent at chain stores. That translates into a thriving economy and a vibrant hub year-round. Beyond the economic numbers, venturing into the festive hum of local shopping just feels good. "The holidays in a small town feel magical," said Tonna Wilkens, owner of Wander+NW in Sisters. "The traditions, the twinkling lights, the music—locals reconnect with downtown, and every shop does something special," she said. Many shops host giving trees or spotlight nonprofit groups. At Wander+NW, giving back means hosting a holiday food collection for the community pantry.
Shop the Pop
Some of the most local shops last just a few days in a temporary "pop up" form, yet they offer the merriest of atmospheres and the widest array of locally-crafted goods. Watch for Central Oregon's pop-up markets from November through December. Highlights include:
Craft-O!
The area's largest pop-up market, fills the Workhouse and Old Ironworks Artist District in Bend with more than seventy artisan booths—offering items from fine art to handmade mittens. Also on site: treats from the new Deschutes Cafe and a festive cocktail bar. Plan ahead for this year's Craft-O! on December 10 and 11—advance tickets are required. theworkhousebend.com
Holidawg Market
This dog-centric pop up organized by Dog Guide to Bend, will be held at Spider City Brewing and will feature everything imaginable to pamper your pup. Holidawg takes place December 3 and 4. Holidawg Event Page
Schilling's Garden Market
On the Old Bend Redmond Highway, Schilling's  transforms their wandering gardens into a European-style holiday market with live music, fresh wreaths and garlands, plus more than forty artisan booths during the first weekend in December. schillingsgardenmarket.com
Magical Markets of Merriment
Held the first four weekends in December through the 24th, the Magical Markets of Merriment offers local arts, crafts (and gifts of indoor plants) at Somewhere That's Green in Bend. somewheregreen.com
Create an Expedition
At Bend's Expedition Club & Supply, a center for creating custom outings, their guides will help you plan a experiential gift from the resources in an extensive Map Room. Expeditions may be based on photography, rockhounding, birding, astronomy, geocaching, or even themed scavenger hunts. For year-long exploration, give a membership to the Expedition Club and have access to the Map Room to create your own adventures. expeditionclub.co
Hands-on Holidays
"Holidays mean more than rush-rush and buy-buy. Doing things together is what's important to make this time special," said Cindy Jeffers, nursery manager at Landsystems Nursery in Bend. Jeffers leads the nursery's classes on making winter wreaths, table centerpieces and hanging baskets of boughs. She enjoys seeing people slow down and smile as they work with the greens to craft take-home masterpieces. "Working with your hands in nature sets a slower pace for the holidays," said Jeffers. Once the holidays are decked and the scent of pine and cedar fills the air, the activities bring family and friends together to make gifts and memories at the same time. 
Cook together
While the amount of cooking and baking can seem like a tall order this time of year, food brings people together at the holidays, said Michele Morris, chef at Kindred Creative Kitchen in Bend. Her immersive, hands-on classes aim to make those culinary skills easier for students of all ages. Class topics range from cookie decorating and pie making to creating multi-course wine dinners. "People become friends by cooking together—it's a way to connect. And learning to create delicious food, especially at the holidays, is a life-long gift," she said. Central Oregon's foodie culture makes it easy to take a support-local approach at home as well. Home chefs can start by stocking up at Central Oregon Locavore's Fill Your Pantry event to be held this year on November 12. However, holiday gatherings shouldn't have to require hours of kitchen prep time—local specialties like challah bread from Big Ed's Bakery and Nancy P's berry pies make a delicious dinner party contribution. For holiday toasts, find festive cocktails recipes at craft distilleries like Crater Lake Spirits in Bend or Gompers Distillery in Redmond. thekindredcreativekitchen.com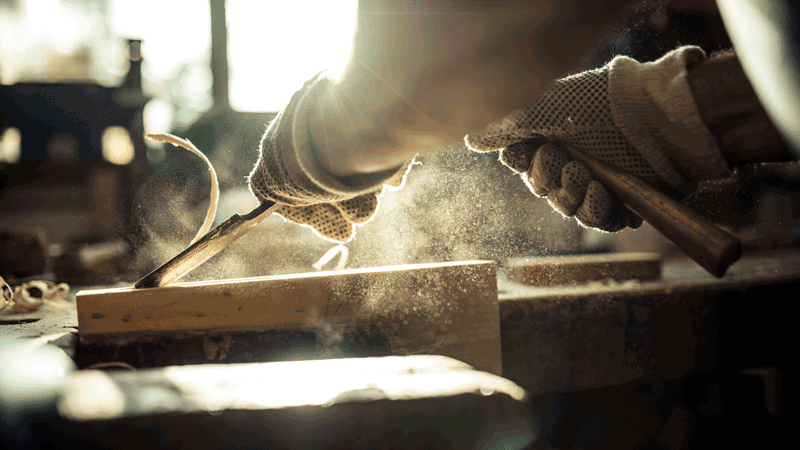 Make a gift
Local DIY experts at various levels can guide any level of elf/artist. Begin at Board & Brush to create custom wood signs for everyone on a holiday list. Workshops help participants personalize projects with whimsy, humor or to commemorate milestone moments. The DIYcave has been providing classes, mentoring and workspace since 2015. With a self-professed spirit of, "Think it, and make it," they can help a wish list come to fruition in areas metalworks, stained glass, blacksmithing, jewelry making, mosaic and more. They offer memberships for a gift of creativity all year long. diycave.com
Think Outside the (Gift) Box
In a season that can feel commercial, sometimes the best gifts are shared experiences. A gift of adventure gives more than the actual activity—time spent together creates lasting memories. Tuck a gift card for a guided activity to do together (such as an organized snowy bonfire evening with Wanderlust Tours) into a sweet new pair of mittens wrapped with a bow—or simply make your own coupon card, redeemable for an adventure gift of your own design. When the mountains and trails are right out the backdoor, there's no end to the possibilities for a gift of adventure. Need a few ideas to get started?
Wish Upon a Star
Dark December evenings may be long and chilly, but they can also inspire a stellar gift experience. Some of winter's most breathtaking moments happen on the coldest clear nights as Orion and Canis Major glide across the sky. Give an evening of stargazing with a visit to the Oregon Observatory at Sunriver for an up-close view through their telescopes—private programs are offered on Tuesday and Friday evenings through the winter months for groups of family or friends. Make plans for a summer visit and overnight trip to University of Oregon's Pine Mountain Observatory, thirty-five miles east of Bend. Or, keep it simple by creating a DIY stargazing adventure gift, which requires only a guide to the constellations, a red flashlight (to keep eyes adjusted to darkness) and a dark night sky. Around the solstice on December 21, watch near the Big Dipper for shooting stars—that's the Ursid meteor shower. Could there be a better gift than making wishes together on a shooting star? See snco.org
Create an Expedition
At Bend's Expedition Club & Supply, a center for creating custom outings, their guides will help you plan a experiential gift from the resources in an extensive Map Room. Expeditions may be based on photography, rockhounding, birding, astronomy,  geocaching, or even themed scavenger hunts. For year-long exploration, give a membership to the Expedition Club and have access to the Map Room to create your own adventures. expeditionclub.co
Learn Together
Looking for an experience that involves less cardio and more taste buds? For coffee-loving friends on your list, gift a roasting workshop. Ryan Lenz, a former chemistry teacher, takes small groups through each step of the roasting process, and guests take home their freshly roasted beans. Then, to learn more about homebrewing beer, Central Oregon Homebrewers Organization teaches the basics of making all-grain and extract-style beer on the club's brewing system. 2021 COHO Homebrewer of the Year Kevin Tucker guides the experience and two weeks later, attendees bottle and take home their own six-pack of beer. Find Ryan Lenz @blackmagicroasting. Brew beer at a class taught by Central Oregon Homebrewers Organization at DIYcave. See coho/wildapricot.org, diycave.com.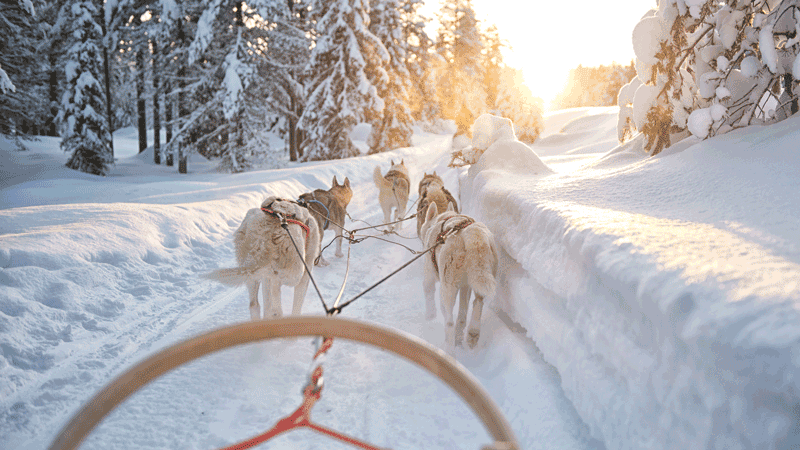 Experience the Outdoors
Mt. Bachelor is the go-to destination for skiing, but winter adventures abound on the mountain and make memorable gifts. Consider reserving a sled-dog ride for two with the Oregon Trail of Dreams, where you'll experience the backcountry in a whole new way and help care for the sled dogs, too, with your financial support. Or, for a budget-friendly option, give the plan for a day to join Forest Service naturalists on a snowshoe trek through Mt. Bachelor's forest trails, learning about the geology and ecology of the Cascades along the way. Snowshoes are provided, and there is no charge for the activity. Follow up with lunch and a Bloody Mary in the West Village Lodge. Find details on how to register for both activities at mtbachelor.com. 
---
Read more about our vibrant Central Oregon community here.