It's been nearly two years since chefs Nate King and Bill Dockter announced the launch of their new Italian eatery, BOSA Food and Drink, just outside of downtown Bend. The fact that the doors finally opened just this past summer says it all—the road to opening BOSA was far from smooth.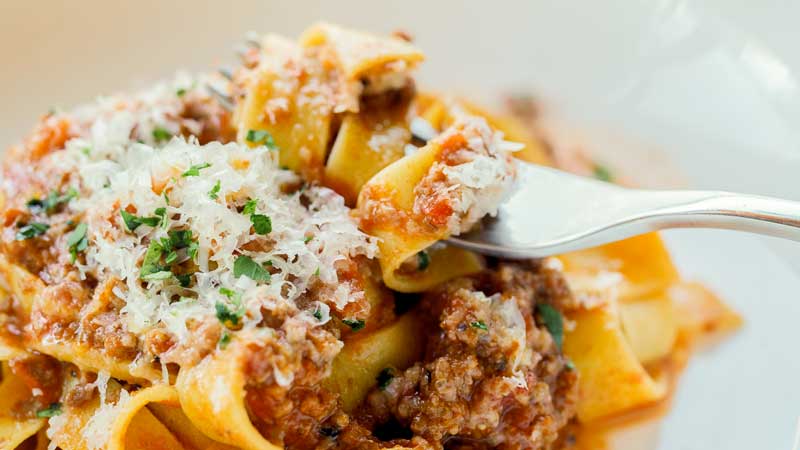 King and Dockter first met in Aspen, Colorado, at Cache Cache restaurant. King spent 17 years in various positions at the classical French cuisine restaurant, while Dockter worked as their sous chef. Over the past six years, the two discussed the idea of operating an Italian restaurant together. In 2019, the pair reconnected in Bend, resurrecting their collective dream of opening their own eatery.
King and Dockter were relishing in excitement after signing the lease for a vacant space on Galveston Avenue, next door to Sunriver Brewing's pub, in February of 2020—only to face an array of challenges just weeks later. The two chefs had to make a choice; move forward and open their dream restaurant during uncertain times or take the offer to withdraw from their commercial lease. Lucky for Central Oregon, the two chose the former. "We definitely went through a roller coaster of emotions and had to dig deep into whether to stick it out," said Jenny King, BOSA's manager and wife of Nate King. "Our landlord gave us the option to walk away from the lease, but after discussing how much we wanted to make the BOSA concept a reality, we also knew that we wanted it to be in that location as well."
After endless delays and many pivots, the King and Dockter families opened the doors to their own restaurant in July of 2021. The restaurant's namesake, a town in the Sardinia region of Italy, bears a striking resemblance to Bend. "We came up with the name Bosa first and then found that the town of Bosa in Sardinia had such a great comparison to Bend, with the river bending through the town and the colors of the architecture resembling the colors of the Bend trees in autumn," King reflected. "Though the name comes from a town in Sardinia, the menu itself isn't based on Sardinian cuisine, but more on the regions of Italy as a whole." On a mostly Italian-inspired menu, diners also find many influences from France and the Mediterranean.
BOSA's menu follows the trajectory of a traditional Italian dinner. All of BOSA's plates are served family-style and intended to be shared. Starters include a variety of seasonal "cold" and "hot" appetizers; burrata is a permanent staple on the antipasti menu, served with focaccia croutons and heirloom tomatoes. Patrons who enjoy a shared plate of calamari will love BOSA's grilled calamari spiedini. Tubes of calamari are slightly charred and skewered and served over a potato-olive-tomato salad, which is dressed in a garlic cream and warm sherry vinaigrette. 
Per the recommendations of the chefs and Italian tradition, pasta is served as a shared dish between the antipasti and main courses. A popular and comforting course during the cooler season is their tagliatelle pasta, hand-made fresh every day and cooked al dente. It's tossed in a rich beef and pork ragù and dusted with parmesan cheese, chili flakes, and parsley. BOSA's tagliatelle is so perfectly prepared that it maintains its texture and consistency from the first bite to the last. Shared main courses include a half-rotisserie chicken, pork Milanese and a hearty bone-in ribeye steak. All courses and side dishes are offered a la carte, which allows guests to choose from whipped potatoes, creamed corn and pommes frites—to name a few—to pair with the meal.
While the menus will change with the seasons, there's one thing that will stay the same: BOSA's commitment to sourcing its ingredients both locally and seasonally. "We currently work with many local companies, including getting produce directly from farms like Windflower [Farm], Boundless [Farmstead] and Sungrounded [Farm], to name a few. We always love when new farms or artisans reach out to discuss working together," King said. "We also love to represent Bontà for our gelato and sorbet, Metolius Teas, Lone Pine Coffee and Village Baker for some of our artisan bread."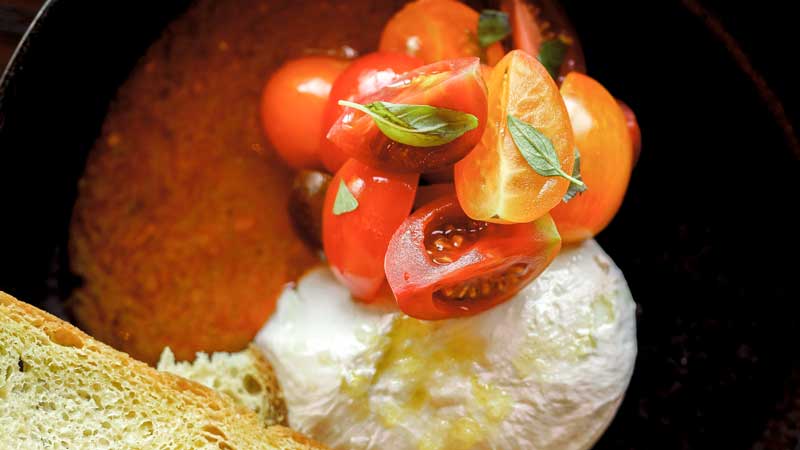 Along with a full bar, BOSA offers a diverse wine list that's likely to rotate throughout the year. "In addition, we also have great personal relationships with wineries in Oregon, California and Italy," King shared. "We love to keep the wine list super fun and represent some of these great producers and the fruits of their hard work." And, of course, the wine list will always feature Oregon-grown Pinot Noir to sip alongside your pasta of choice.
Bosa Food & Drink | 1005 NW Galveston Avenue| bosabend.com