Sponsored Content
It's a wonder how Haven Home Style is able to fly under the radar from many in Bend, despite having a 6,000-square-foot showroom right in the heart of downtown. "Every day, people come in the store and say they didn't know we were here," said Rick, who co-owns the business with his wife, Jackie. The home décor, furniture and accessories store sits at the corner of Minnesota Avenue and Bond Street, and it is packed full of exclusive lines of high-quality pieces not found elsewhere in Bend.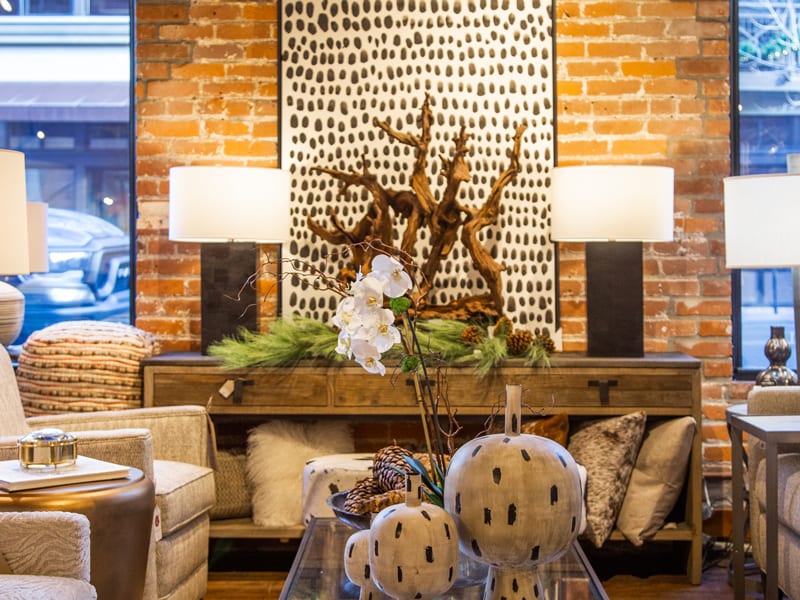 Rick and Jackie previously both worked in the office furniture industry—Rick in sales, marketing and business development. While on business in Bend, Rick remembers seeing a summer concert at the Les Schwab Amphitheater. He called Jackie afterward to tell her he'd found their new home. After moving to town in 2008, Jackie took a job as store manager at Haven Home Style. "This is definitely where she belongs," Rick said. "She really loves furniture and interacting with customers."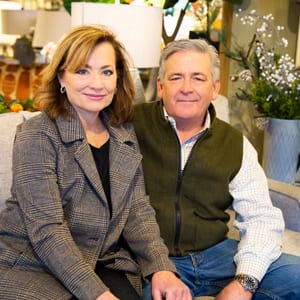 When the previous owners were ready to sell in 2013, the couple stepped in, and as the business has grown, it's become a full-time venture for them both.
Inside the well-appointed showroom, visitors will find dozens of staged displays of living room furniture, wall décor, lighting, dining areas and more, with unique products meant to appeal to a variety of style preferences. The store is continually restocked with new and seasonal merchandise, pulled from Haven Home Style's warehouse, shipping and receiving space on the south side of town. The store embodies a "transitional" design style, or one that falls somewhere between traditional and modern, and appeals to homeowners with any of those styles. The products work well with neutral color palettes, with bits of color infused throughout.
The back walls of the showroom are packed with fabric swatches, which customers can use to build a custom chair, sofa or pillows using upholstery of different weights, textures and colors. A selection of cushions lets shoppers feel the difference in comfort between options. The store carries product lines from a trio of companies out of North Carolina and one in Texas, and works with customers to purchase custom furniture, or select pieces directly from the showroom. Once items arrive, they're inspected and delivered to customers' homes with white glove delivery service.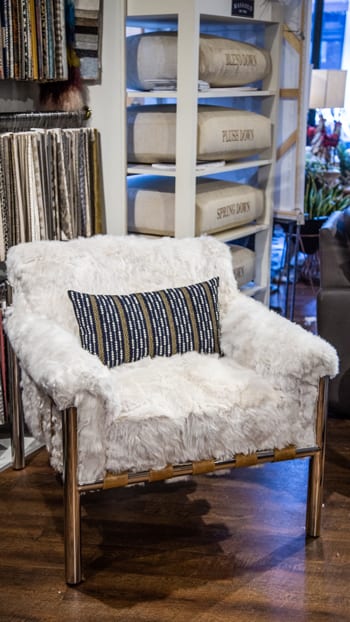 The staff at Haven Home Style all have varying backgrounds in interior design, and while eager to help showroom visitors select or create the perfect pieces, none work on commission. "Customer service is everything to us, but we never want people to feel pressured," Rick said. In addition to the collaboration that happens between staff and customers inside the store, Haven Home Style also offers in-home design consultations to assess spaces and design aesthetics before shopping, if desired. Staff also visit homes when furniture and other items arrive, to ensure every detail is considered. "Getting all new furniture can be a little overwhelming sometimes," Rick said. "They're there for delivery and to help with the placement of items."
These days, the showroom is attracting more younger couples and families who are eager to modernize and refresh their homes with stylish new accessories, furniture and more. "We strive to stay ahead of industry trends and work to continually update displays," Rick said. He encourages anyone looking for fresh décor to stop in, chat with the design-savvy staff and see what inspires you.