Heart of Oregon Corps empowers marginalized youth to make powerful changes.
As Sarah Larocque-Fields continued the downward spiral of family drug addiction that included homelessness, crime and jail time, she considered herself broken beyond repair. But when the then-24-year-old became pregnant, she was determined to fix herself, raise her child drug-free and end the cycle of substance abuse that took the life of her brother and mother—and she turned to Heart of Oregon Corps to help.
Bend nonprofit Heart of Oregon Corps (HOC) is in the fixing business. They do so by giving at-risk young people the tools—quite literally—to turn their lives around, pursue educational goals and gain real-world work experience. Youth earn wages, stipends, and scholarships that increase economic self-sufficiency and financial literacy.
After meeting with HOC (her new baby girl in the stroller next to her during the interview) and being accepted into its AmeriCorps program, Larocque-Fields found herself in the Sisters wilderness working on wildfire prevention projects. It wasn't long before she was leading the crews. She then moved on to building homes for needy families, all the while earning her GED through three months of college courses.
The key to HOC's nearly twenty years of success is enrolling young people who truly want to make a change in their lives. "It gives you every single thing you need to be the person you want to be," Larocque-Fields said. "It's up to you to use the tools they give you."
Because HOC is community-service based, it's a society that benefits from the labor of volunteers like Larocque-Fields. "The projects our youth complete keep our community beautiful and healthy," said HOC Executive Director Laura Handy.
Larocque-Fields' success story comes full circle. Now 34, she spent nearly a decade working for BendBroadband and now works for a local real estate agent. And she serves as the secretary of Heart of Oregon's board of directors. "I inspire myself when I think about all the things I'm doing," she said. "I can't wait to see what I'm doing ten years from now."
Volunteer Spotlight: Mimi Ladine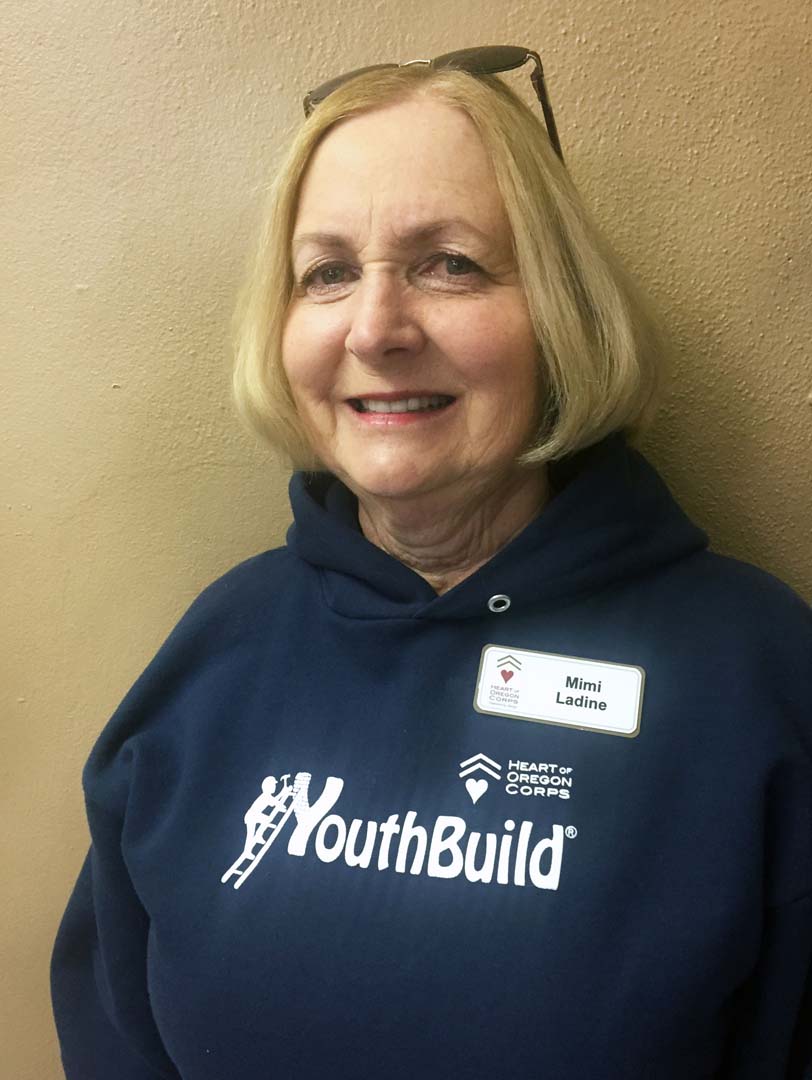 Mimi Ladine began volunteering with Heart of Oregon Corps when she moved to Bend three years ago. Ladine is a mentor with the program and helps students with everything from schoolwork to getting signed up for healthcare. "A lot of negativity exists in the world today," she said. "I think that's why it's more important than ever to instill optimism and hope in young people. People should work together to ensure that students have the opportunities and support to achieve their dreams."