Sponsored Content
North Star-Property Management protects valuable rental real estate investments.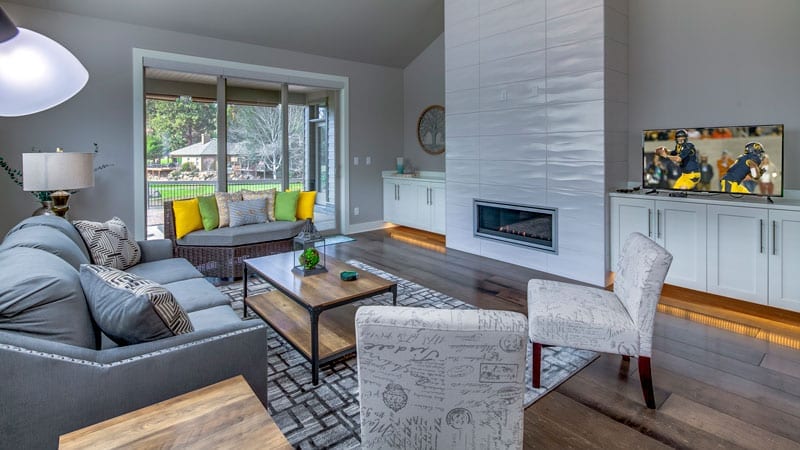 As Central Oregon's population grows, so does the need for quality housing. In a tight rental market, North Star Property Management, in Bend since 2012, fills a niche in the industry.
North Star was founded in 2008 and focused on working with high-end properties and creating exceptional relationships with homeowners, considering itself more of a real estate investment management company. Founded on relationships with local corporations and investors, North Star operates with the idea that properties are an important investment, and who manages that investment matters. The company has a strict screening process for tenants, ensuring better-than-average leasing lifespans, minimal legal intervention and an overall profitable investment.
Faith Lauray is in charge of the Central Oregon operations in Bend, the second office for North Star. She grew up in Central Oregon and had been working in property management for more than three years when she met the owner of North Star last fall at Podski, a food truck pod in Bend. She joined the company and has helped grow the Central Oregon office with a team that is supported by the Lake Oswego headquarters. This connection to a larger Oregon market helps drive executive-level Bay Area, Portland and Seattle tenants to their rental properties.
Lauray is utilizing her seasoned connections in the area to grow the business. "I have a lot of roots here in the community, including relationships with other agencies and real estate brokerages," she said. "I consider myself a resource for the agents and investors that don't have the rental market knowledge and experience we do." Lauray is focused on building good relationships in the Central Oregon community, finding the right owners to work with and managing relationships with tenants.
The brand has taken off since landing in Central Oregon, where the market was ready for high-end investments that match with North Star's business model. "The caliber of business we do is at another level," said Lauray. "We view ourselves as asset managers instead of just property managers."
Seth Lufkowitz has been working with North Star for five years. They manage three long-term rentals for him. "There are many property management companies in Central Oregon, but North Star has earned my trust and have my business," said Lufkowitz. He cited the personal approach to management and how the staff responds quickly and efficiently to any issues that arise. "They're great people," he said.
North Star utilizes professional photographers for all the listings and has strict income requirements for tenants. Appealing to a tenant base that is looking for upscale and luxury homes to rent, North Star plans to expand to Redmond and Sunriver. "If it's the right fit with the owner, location isn't an issue," said Lauray. If current market trends persist, North Star will only continue to grow in the Pacific Northwest.
"The connections we make and the work we do are at another level," said Lauray. "We're managing a lifetime asset. These aren't just doors to us. They're homes, family homes, where people make memories."