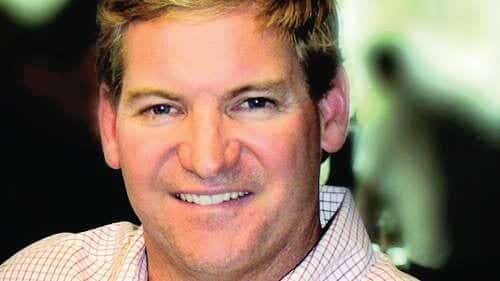 ---
G5's Co-Founder and CEO discusses his company's recent success
and the importance  of maintaining local connectedness
Interview by Kelly Kearsley
---
When it comes to starting and growing technology companies in Bend, you could say Dan Hobin was an early adopter. Hobin moved here in 2002, after working with tech companies in the Bay Area for more than a decade. Betting on the value and lifestyle benefits offered by his new hometown, Hobin founded G5 three years later. The company, which provides a digital marketing platform for the property management sector across multiple industries, has since grown to employ nearly 200 people. We caught up with Hobin to learn about recent changes at the company, challenges he has faced and what the future holds for our growing technology industry.
Last year, your company announced a $76 million investment led by Pennsylvania-based Peak Equity Partners, which took a majority stake in G5. How has that investment had an impact on the company?
We chose Peak because they have a ton of operating experience. I believe that most people on our team, at least our executive team, would agree that we are all learning how to be a better company. We have been looking at everything from lead generation to sale to developing scientific models for how to scale more efficiently. We are a good company, but we all know we can be a lot better. The capital from that investment is helping us to do so.
What challenges did you encounter as your business grew here, and do you believe those issues are at play now?
Hiring software developers was a challenge early on and it is still an issue, though it's not a problem unique to Bend. We are lucky in that we tend to attract a different type of engineer, typically one who loves the outdoors and wants to be in Bend for quality of life. We have some amazing talent and it seems like our options keep growing.
What do you consider to be the most important factor in supporting Bend's technology industry and growth?
I think we can do a better job of networking and promoting the companies that are here. Many people who move here have networks from where they came from that they continue to use. Better networking will help us be more efficient in hiring or recruiting new people.
G5 prioritizes community involvement through charitable giving and volunteer work. Why do you think that is important?
I believe that like many cities, Bend is changing from a local GDP to an imported GDP, meaning more of our companies have customers outside of the region. As this happens, we have to make sure we maintain the community connectedness that has made Bend such a great place to live. Many of the people who contributed to making Bend so great had local businesses and did business with each other. As more traded sector companies move here, we have to continue to drive this local connectedness, even though we may not do business with each other.
What do the next few years hold for G5?
We plan to continue to grow G5 in Bend. We have amazing people who appreciate the opportunity to be in the game and live in this beautiful playground.  A company is only as good as its culture and the level of engagement of its people. We seem to be very lucky on both fronts. We have close to 200 incredible people today. I don't see why that can't double in the next five years.