Straight from the cow at Hope Springs Dairy.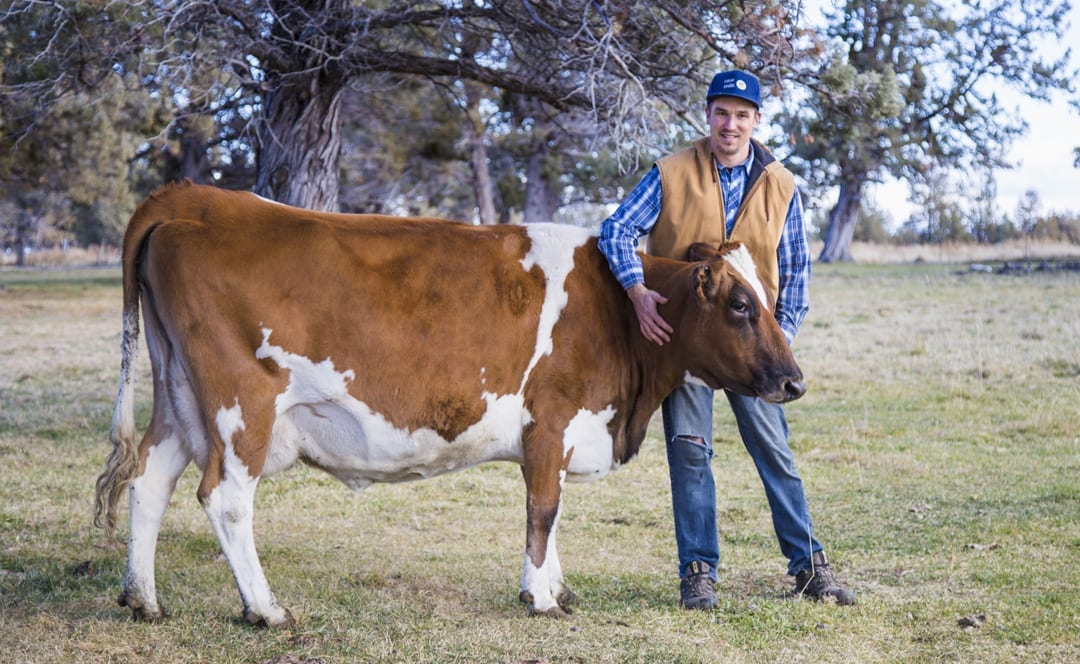 Youthful energy abounds at Hope Springs Dairy in Tumalo. One fall day, the lively chatter of owners Jeff and Lysa Seversons' six children, all under the age of nine and on their best behavior, echoed pleasantly, complementing a quintessential farm soundtrack. Six piglets rolled in flakes of hay as two cows contentedly munched on their brunch. Two dogs wrestled emphatically, weaving past grazing chickens who clucked disapproval. Mud squelched under hooves, boots and paws as the whole menagerie gathered in the pasture, where each cow-calf pair gets an about an acre of land, so the adults could talk about the raw milk business.
"I wanted to do something where I could be around my kids," said Jeff, who was working in the building industry until he and his wife started the farm in 2013. "My buddy at the Bend Soap Company pointed out that we'd been milking goats for years so our kids could drink quality milk. We believe in the nutritional benefits, so it was a values-driven business that my wife and I could get behind."
As the Seversons transitioned from hobbyists to business owners, they also made the move from goats to Jersey and Guernsey cattle breeds. "We met the Jersey cow and it was all over," said Jeff. "They have great milk—with the best cream—and high production volume. They also have such nice personalities. I needed cows I could trust with my kids."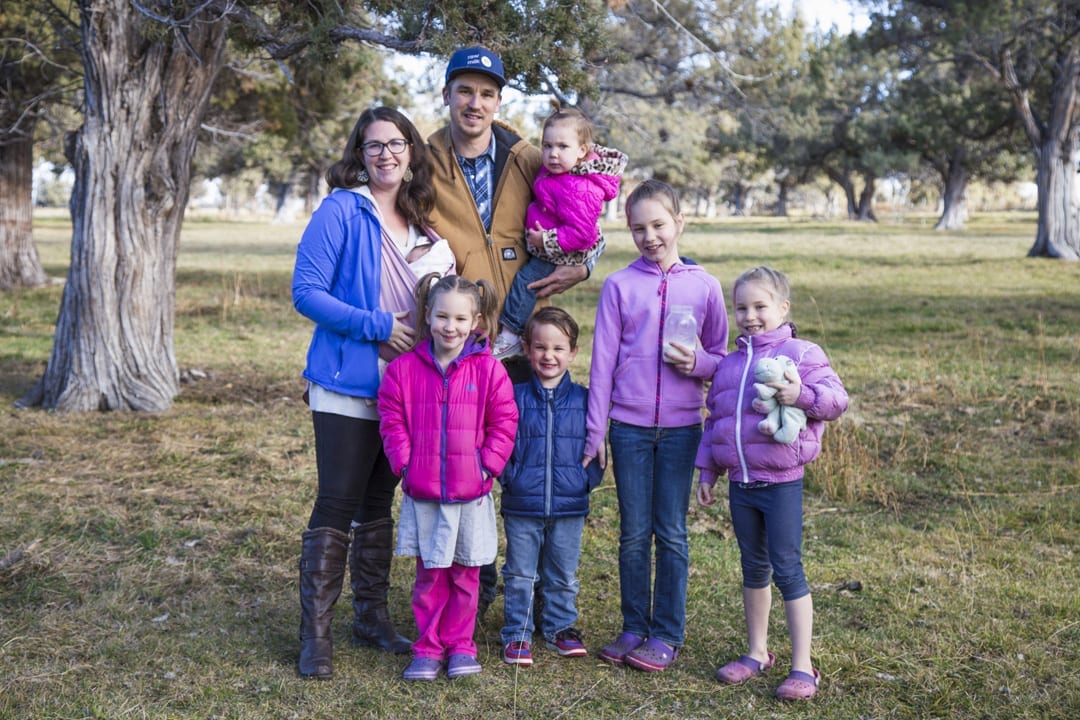 The Seversons' timing couldn't have been better. Within a year of starting Hope Springs Dairy, the family had enough income to support Jeff diving into the business full-time.
Around the same time, the Oregon Department of Agriculture settled a lawsuit that cited first amendment infringement and stopped enforcing the state law that banned raw milk advertising. In 2015, Gov. Kate Brown signed a bill allowing dairies to advertise in Oregon. While laws regarding the way in which raw milk can be sold vary by state, the number of states that allow the sale of unpasteurized milk has increased more than 20 percent since Gov. Brown's decision.
"When it came through that they were going to uphold free speech and the constitution, I went gangbusters—advertising and building the business," said Jeff. "We now have more than 200 herdshare members and produce more than 200 gallons per week. We'll be growing the business from our own herd and will hopefully have ten milkers soon, producing about 300 gallons of milk per week."
A herdshare is a partial ownership stake in a cow, which is the only legal avenue for off-farm raw milk sales in Oregon. In Hope Springs' herdshare program, customers buy a portion of the cow and receive weekly milk deliveries that break down to $8 per gallon, then pick up their deliveries at one of two drop sites, Central Oregon Locavore in Bend or Schoolhouse Produce in Redmond. The Seversons are essentially the cattle's caretakers, farming, milking and running delivery logistics. They have built the business organically, not having sought any financing for the dairy.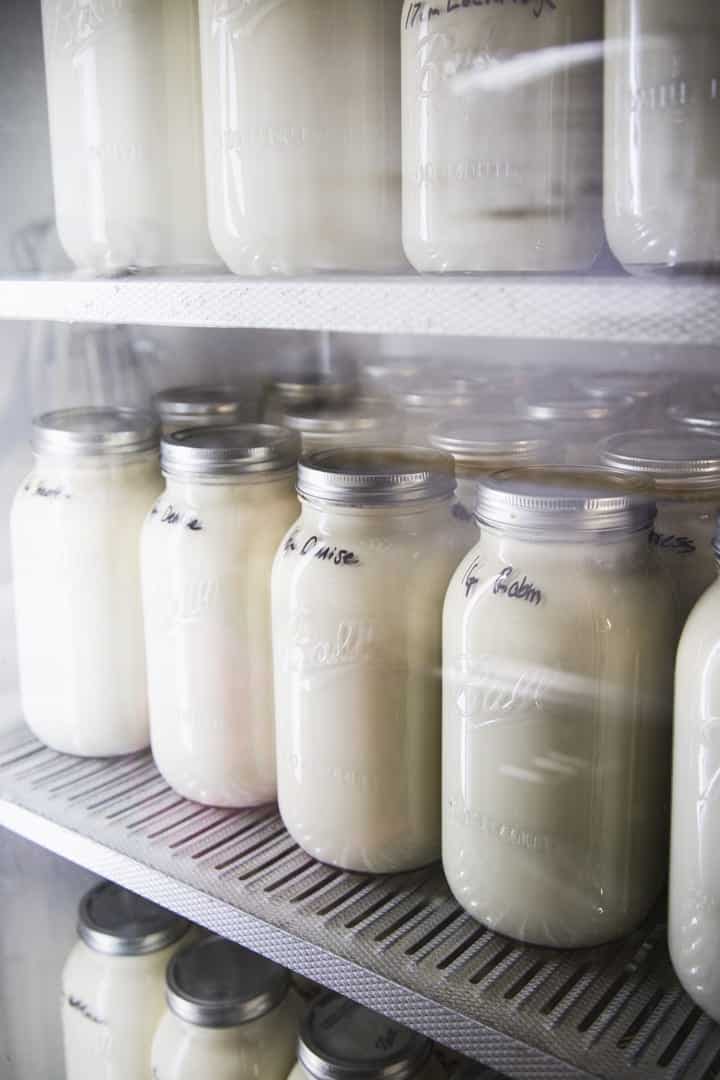 So why all the legal battles and tricky ownership structure for a natural product? Many public health experts warn that pasteurization, the process of heating milk to kill potentially harmful bacteria, parasites and viruses, is necessary for public health.
The Seversons, and other raw milk proponents, argue that cows are milked using a closed milking system (in which a hose is placed over the teats), reducing risky exposure during the milking process.
"I hang my hat on studies that show that the enzymes and probiotics in raw milk attack pathogens," said Jeff. "We combine that know-ledge with sanitary practices and healthy cows."
Supporters also cite studies showing the added nutritional benefits of drinking unpasteurized versus pasteurized milk and the large percentages of people who are lactose intolerant who can purportedly drink raw milk with no reaction. While the scientific community is divided on the issue, legislative changes are tipping toward camp "raw," and the market share of people with raw, unpasteurized milk mustaches continues to grow.
"We couldn't be more thankful for people who want to eat locally and care where it comes from," said Jeff, whose cows only eat non-GMO grass, hay and locally-milled barley. "We feel so blessed."