Izze Liu, 26, moved to Bend a year and a half ago and works as a land use planner for Deschutes County. Here's how she used minimalist styling and nostalgic details to make her rental apartment a home.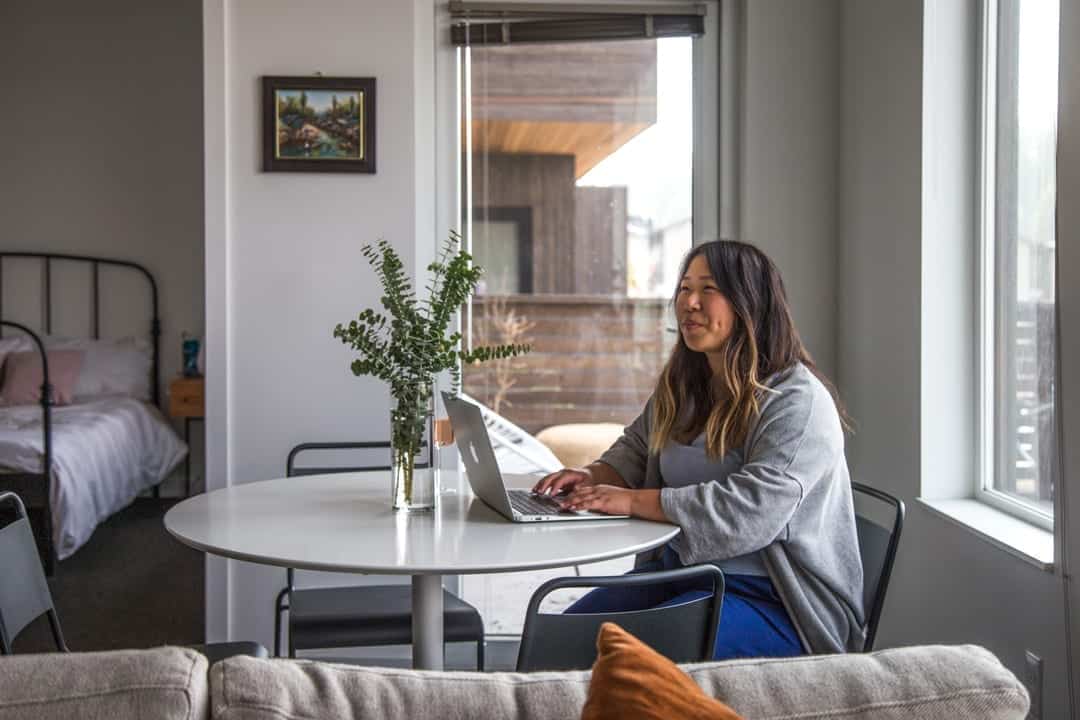 Name: Izze Liu
Age: 26
Job: Land Use Planner
Neighborhood: NorthWest Crossing
How long have you been in Bend? About a year and a half.
Do you live with roommates? Nope.
Do you live with any animals? Yes. I have a dog named Arlo.
How did you find your place?
I've lived with roommates since I moved out of my parent's house in 2010. I knew I wanted to finally live alone so I searched for pet-friendly apartments and came across The Range's website. The apartments were expected to be completed and ready for move in around the same time I needed to move out of my old place. It was perfect timing.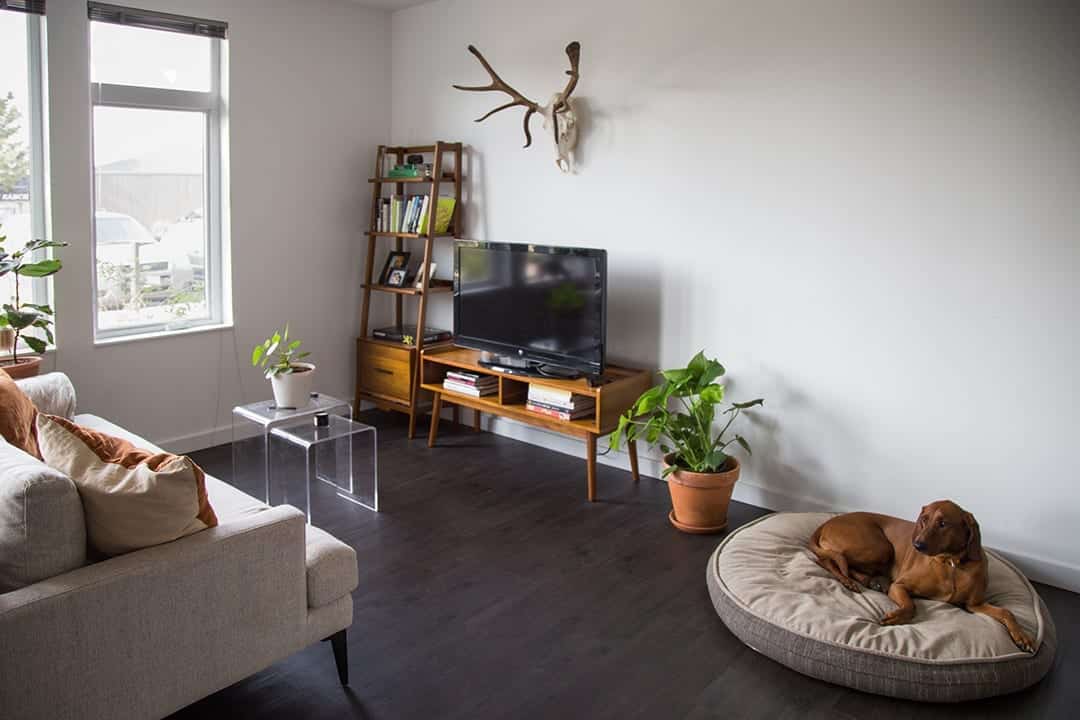 Describe your personal style.
Clean. Monochromatic. Mid-Century.
Do you have a design philosophy?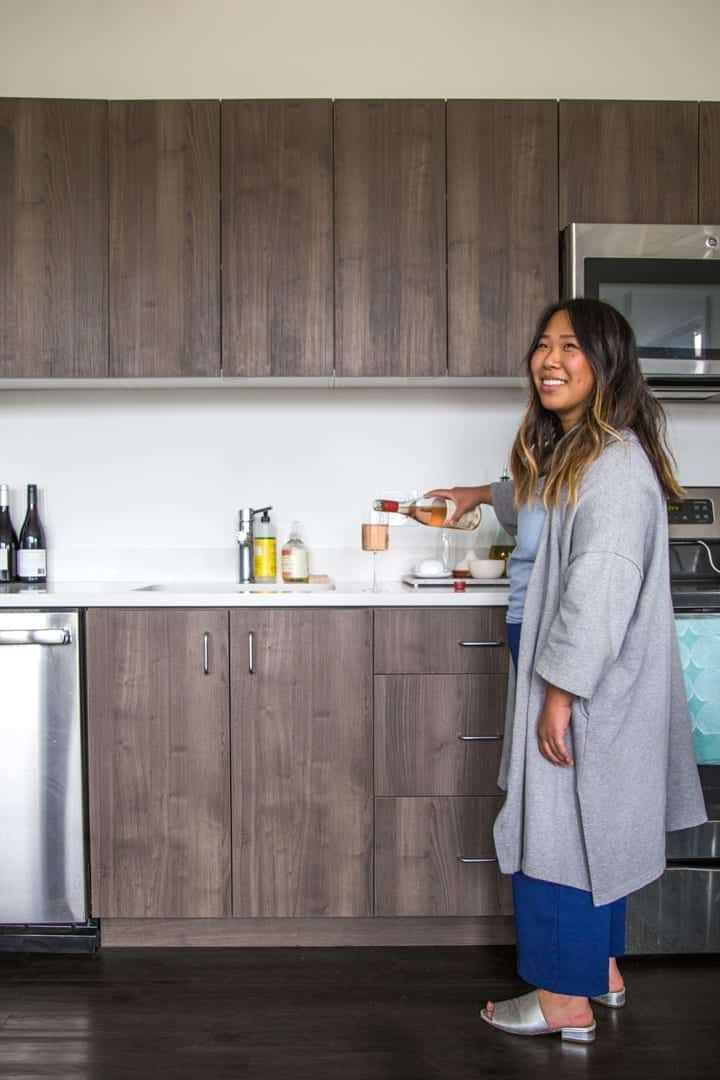 Keep it simple and invest in quality pieces.
What do you like about your apartment?

I love the high ceilings, large windows and having access to the community clubhouse. The clubhouse has a fire pit, grill and hot tub. It's so nice in the winter.
What would you change?
The kitchen. I love to cook and have friends over but I wish the kitchen was suited for larger groups. My dream kitchen would have subway white tiles, a Wolf range, a large island, and a farmhouse sink.
How do you like your neighborhood?
NorthWest Crossing is definitely a neighborhood of affluent families which isn't quite my demographic but I do enjoy being close to Sparrow Bakery, Phil's, Discovery Park and the farmers market. I wish the mixed use area had more restaurants and bars.
How did you personalize your space?
I tried to fill my space with meaningful items; books that have made an impact on me, cookbooks from favorite chefs, prints of places that bring back sweet memories, and pictures of my family.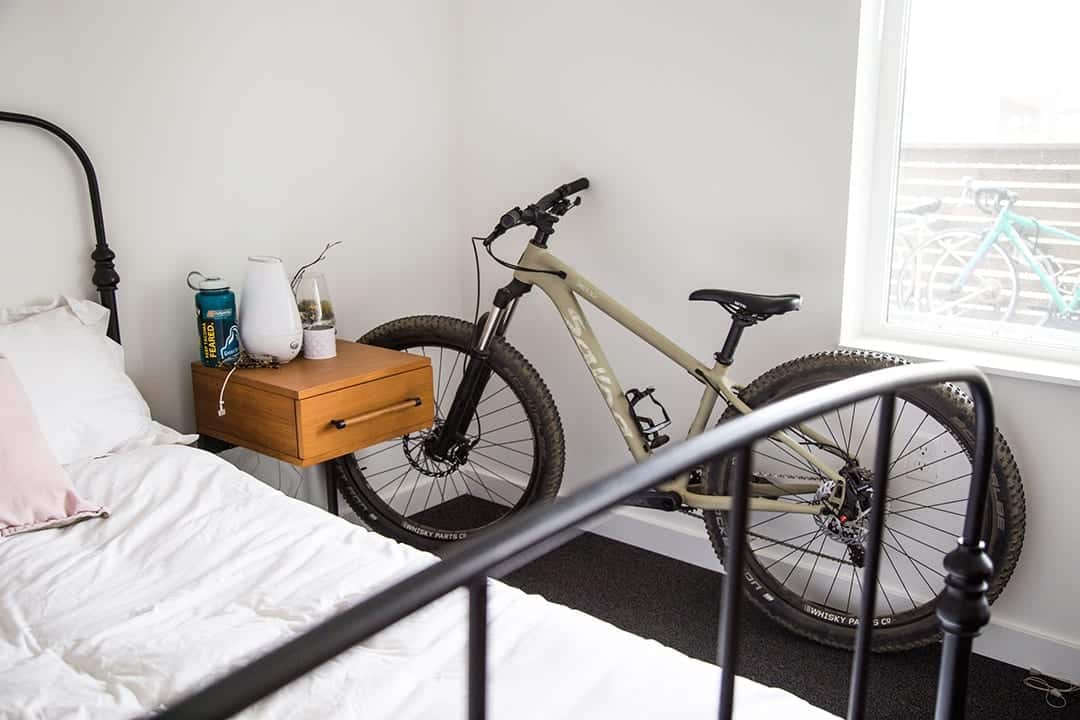 How do you commute?
I drive to work and the grocery store. The nearest grocery store is technically bikeable but it would make the grocery trip more of a hassle for me because of the location (all uphill coming back home, heavy groceries, hangry biking). I personally don't think parking is an issue in Bend. If I have to walk a couple of blocks from my parking spot to my destination, so be it. I think that's just the reality of driving to a popular spot in a tourist town. I like to bike downtown, to the Box Factory, or the Galveston area when I'm meeting up with friends.
Where do you shop for furniture and decorations?
Most of my furniture is from West Elm. I also shop online at CB2, Ikea, Etsy, and Amazon.
How long do you plan on living here?
I plan on staying in Bend for several more years. My next move will just depend on how my career progresses. My career is everything to me.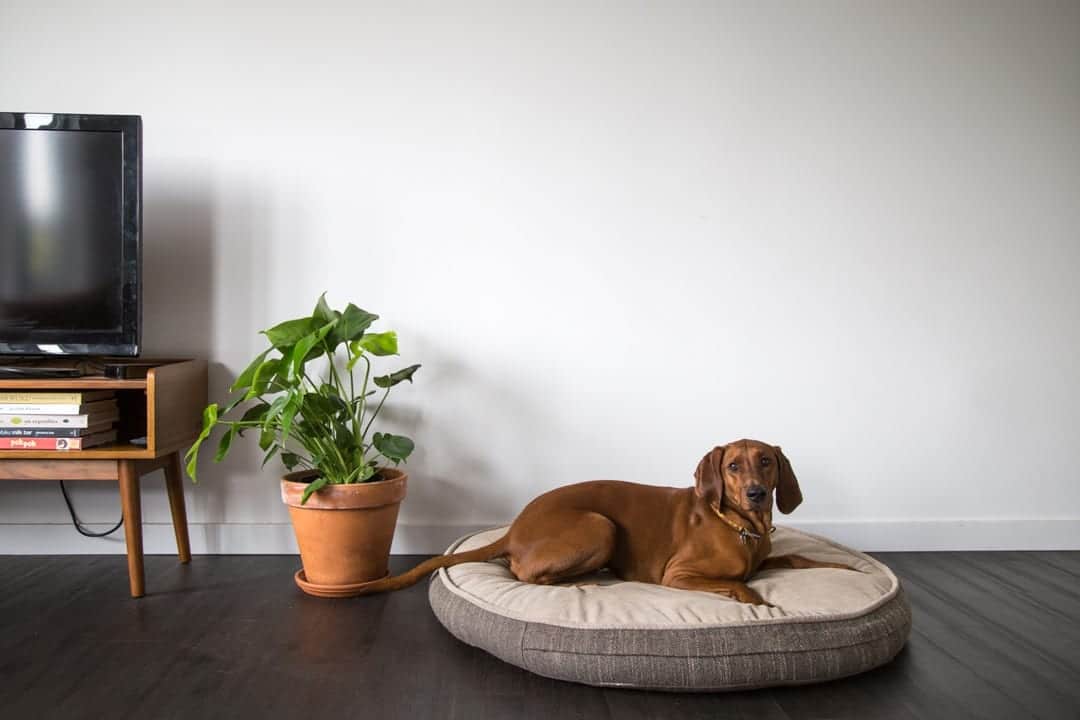 ---
This story is part of a series touring young people's homes and rentals in Central Oregon. If you or someone you know would like to be featured, please let us know at editorial@oregonmedia.com